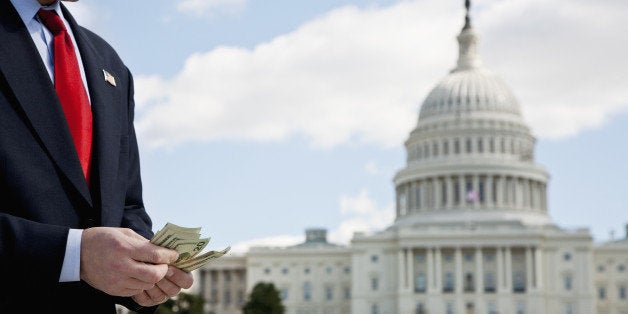 The debate comes as there's growing public anger about the influence of big donors like the Adelsons in our political process. Eighty percent of Republicans say money has too much influence in politics and 81 percent believe our current system needs fundamental changes or completely rebuilt, the New York Times found in June. In August, 91 percent of likely Republican caucus-goers in Iowa said they were disappointed or "mad as hell" about the amount of money in politics. And, from Donald Trump to Jeb Bush, nearly every GOP candidate has talked about the issue in some way on the campaign trail.
But so far, aside from instigating a brief fight between Trump and Bush at the CNN debate in September about whether Bush is a "puppet" of his big donors, moderators have not brought up the issue of money's role in our political system and voter anger about it.
With the next debate literally being hosted by two of the party's top donors, who could very well be in attendance, the moderators must address the issue.
Here are 15 reasons the moderators--Dana Bash, Wolf Blitzer, and Hugh Hewitt--should ask candidates about money's influence in politics and how they will work to ensure everyday people can be heard in the political process.
In our current political system in which candidates are forced to travel the country hat-in-hand schmoozing with the wealthiest Americans, people like Sheldon Adelson get a lot more influence than everyday Americans.
With so much public anger about Washington politicians and people's belief that their elected officials no longer work for them, this debate is the perfect opportunity to quiz candidates on the influence of big donors in politics and what they plan to do about it.
Calling all HuffPost superfans!
Sign up for membership to become a founding member and help shape HuffPost's next chapter