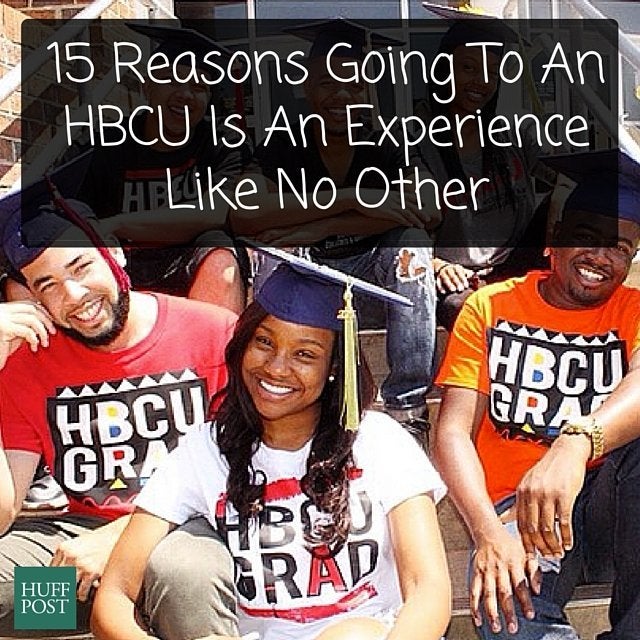 The roads of HBCUs are paved in black magic.
The more than 100 Historically Black Colleges and Universities in the nation act as a safe space for black students to grow, learn and express themselves. Some may argue that predominantly white institutions (known as PWIs) provide a more realistic picture of the society black students enter after graduation, but HBCU students aren't ill-prepared by any means.
As a proud graduate of Howard University, one of the top HBCUs in the nation, I feel more than equipped to successfully maneuver through a racially biased world -- and trust me, I'm holding my black power fist while I do.
HBCUs are just as special as they are unique. Here are 15 reasons why:
1. The yard runneth over with black excellence.
Students in your class are usually balancing the work of several classes, an internship, pledging a sorority or fraternity and likely hold a position on the royal court (a group led by a king and queen who help serve the student body) all without breaking a sweat. How, Sway?
2. HBCU alumni paved the way.
Graduates of HBCUs have impacted almost every industry or movement that has existed over the last century or so. Just a few examples are Morehouse graduate Martin Luther King, Jr., Howard University graduate Toni Morrison, Tennessee State University graduate Oprah Winfrey and Lincoln University graduate Langston Hughes.
3. The HBCU network is like an extended family.
If you went to an HBCU, it's likely you'll run into fellow graduates from the same school in the real-world; and when you do, you'll share an immediate bond. The HBCU alumni network has a plethora of opportunities and lifelong friends. It's the gift that keeps on giving.
4. And homecoming is the family reunion.
Homecoming season may be the where the phrase "ain't no party like an HBCU party" came from. You didn't buy new outfits, get a fresh haircut and make sure your make up is flawless just to watch a football game. Homecoming is a time for fellowship, libations and the ultimate turn-up.
5. You go off every time Drake mentions your school's name.
Drake love HBCUs -- or at least that's according to his lyrics. Remember when he said this in "Make Me Proud:" "Sound so smart like you graduated college/like you went to Yale but you probably went to Howard?" Or this in "Used To:" "With the bands like I must've went to Clark, went to Hampton/I ain't playin' with it." Great job. Now, can we get a scholarship fund, Aubrey?
6. It's always a fashion show on the yard.
Why is everyone dapper? Why is everyone so fly? It's only Tuesday.
7. Your "glow up" game will be on 100 by senior year.
If you don't get the memo during your first semester, you will by sophomore year: Massive growth is inevitable. Get ready to be transformed.
8. Contrary to popular belief, HBCUs are very diverse.
You'll find people from around the world on an HBCU campus. You don't have to take a class to learn about different cultures because the black diaspora is likely fully represented in your dormitory. Outside of black people, you'll find all races on HBCU campuses. Contrary to popular belief, they aren't exclusive to just black people. They're actually becoming more white.
9. Dealing with the financial aid office will build character.
Sometimes, going to the financial aid office will feel like a fruitless endeavor. Sometimes you'll cry. Sometimes you'll curse. Sometimes you'll do both -- but stay strong. It will give you the resilience of a kitten heel holding steady under the weight of a baby elephant.
10. Every class is a black history class. Even math.
Yes, you'll discuss negritude and ancient African dialectics in calculus class. Black history 365 is real.
11. There are beautiful people everywhere.
Classrooms, cafes, clubs, you name it -- everyone everywhere and at all times is beaming with black beauty. How did this many good looking men and women get accepted?
12. The bands GET DOWN!
Halftime is showtime. HBCU bands can get any crowd on their feet and dancing to an instrumental rendition of "Neck," a song by Cameo that many HBCU bands play.
13. The swag surf is religious.
Since F.L.Y. created the song in 2009, you won't leave an HBCU function without swag surfing. And if you've never done it at an HBCU, you're doing it wrong.
14. Pride for your alma mater transcends past graduation.
This may be true of all colleges and universities, but there's something special about getting a degree from an HBCU. Being black and graduating with a class that not only looked like you but shared similar ambitions of world domination is a beautiful thing. It creates a bond that you can only receive at an HBCU. It creates a family forever.
15. HBCUs will always be relevant.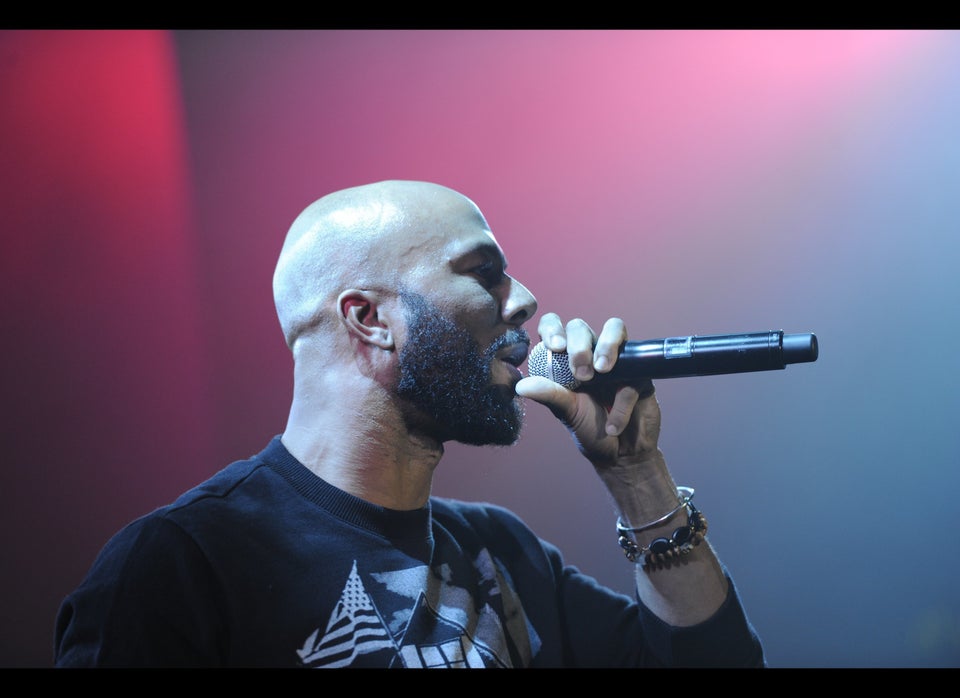 18 Famous Historically Black College and University Alumni
Popular in the Community