1. Castles, lots and lots of castles. Once the Romans departed, Wales had its own Game of Thrones as local tribes battled invaders from England and Normandy and used castles to create a ring of stone and steel around the country, including the amazingly massive Caerphilly Castle with two moats that was built from ground up in three years.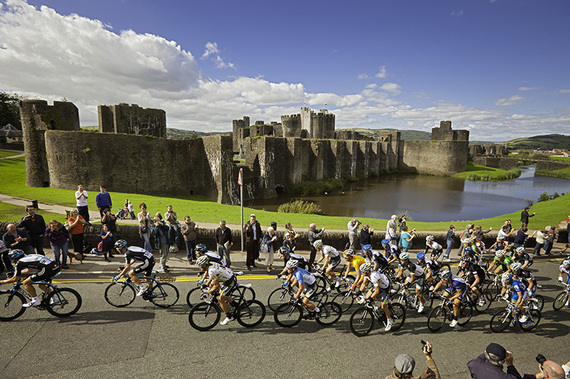 2. A sport you've never heard of that billions of people around the world are crazy about. Rugby. Visit the Millennium Stadium in Cardiff to see rugby matches that are watched world-wide by millions and millions of people.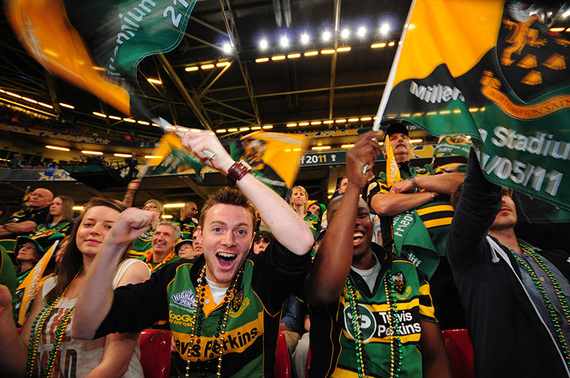 3. A mile of shops and restaurants in the two story St. David's mall in Cardiff, where you can buy just about anything your heart desires. The modern arcade has airy skylights and shopping corridors featuring well-known brands like Apple, Vans, Fossil, The North Face and Bose as well as favorite UK outlets Radley London, Jo Malone, Scotts and Clark's.
4. Surrounded on three sides by water, coastal Wales is a seafood lovers delight. On the southern coast, Cardiff Central Market and Swansea Market sell fresh fish of every imaginable kind. The markets also sell locally produced vegetables, fruit, meat and poultry. A great place to walk and do some people watching before shopping for a feast of prawns, sea trout, lobsters, crab, sea bream, jellied eels and laver bread made from seaweed (a Welsh staple).
5. Ageing cheeses creates character and flavor. Today most cheeses are ripened or aged in sterilized factories. At the Blaenafon Cheese shop, cheeses are carefully packaged, loaded into trucks and transported to a working coal mine. Down into the pit go the cheeses into a special vault where the air is cool and damp, perfect for curing Blaenafon Cheeses' flavored cheeses.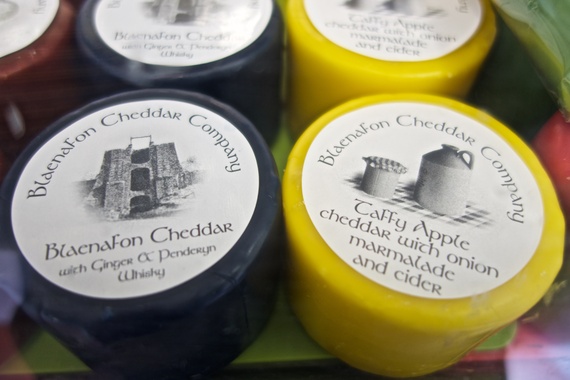 6. Visit Penderyn, the only distillery in Wales where whisky, gin and vodka are made. Penderyn triple filters its whisky to create a clean tasting, mellow spirit. Take a tour of the distillery, but no photographs please because the distillation fumes are highly flammable.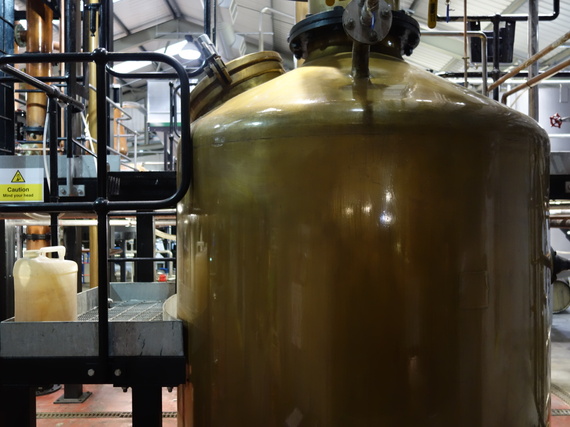 7. St Fagans has to be seen to be believed. Imagine a national museum that chronicles the changing lives of its people over hundreds of years. Imagine that museum uses actual buildings constructed through its history and that is St Fagans. Over forty buildings are spread out in small clusters in the large park. Churches, farmhouses, barns, cottages, a toll house, tannery, smithy, granary and a post WW-II prefab house were dismantled and transported from their original locations to St Fagans.
8. The Doctor Who Experience in Cardiff Bay houses a memorabilia collection of objects and wardrobe used in the production of the long running, iconic television program. The large exhibition has interactive adventures and green screen sets where visitors can photograph themselves against backgrounds used in the series.
9. The Brecon Beacons National Park is a "living park" because small towns, farms, houses, pastures and livestock live side-by-side inside a nature preserve. Walk, hike, bicycle or horseback ride through the vast area. Stand on promontories with 100-mile views. Or take a leisurely ride on a canal boat passing alongside tree canopied trails alongside 19th century canals built originally to carry coal mined inland to the bulk freighters waiting in Cardiff harbor.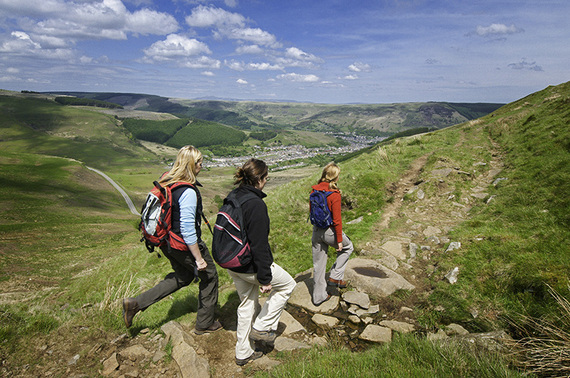 10. Visit Hay-on-Wye, a town devoted to books. Lining the narrow streets, two dozen specialized book stores sell every imaginable kind of book: children's books, books about film, poetry, maps, music, rare books, antiques, erotica, history, and gardening. For ten days in early June tens of thousands of people come to celebrate books, music and film at the Hay Festival, which Bill Clinton called the "Woodstock of the mind."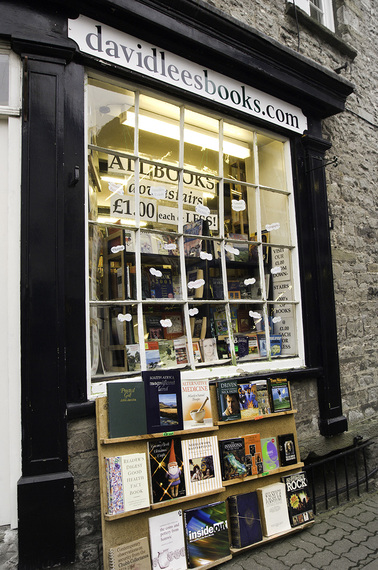 11. Foraging. Hook up with a forager like Adele Nozedar and walk through the countryside in search of your next meal. Calling the local landscape a "spice rack" with spicy, sweet and savory plants there for the picking, Nozedar doesn't think twice about sliding down a river bank to grab wild growing dandelions and more exotic fare.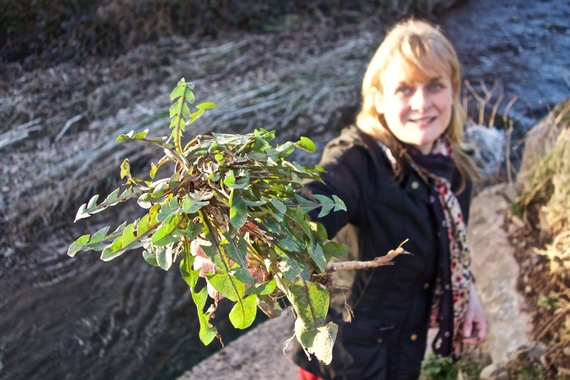 12. Ever see a red kite up close? You probably never will unless you come to Wales. The national wildlife symbol of Wales, the forked-tail bird of prey is ever present in the Welsh countryside, swooping high over head in pursuit of small mammals. For a once in a lifetime opportunity, visit the Red Kite Feeding Station & Rehabilitation Centre at the privately owned Gigrin Farm in Powys where visitors take up position in camouflaged viewing hides to see these beautiful birds as they dive bomb, grab raw meat and fly off to their nests.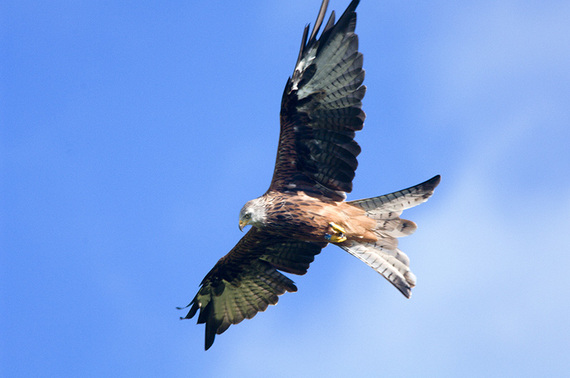 13. For a Downtown Abby experience stay at Llangoed Hall in Powys two hours north of Cardiff. Dress for dinner, eat lavishly prepared meals, be served coffee in your room, walk through manicured gardens and look out onto lush green countryside while you have a classic afternoon tea complete with fresh baked goods, rich cream, house made jams and delicious small sandwiches with the crust cut off, of course.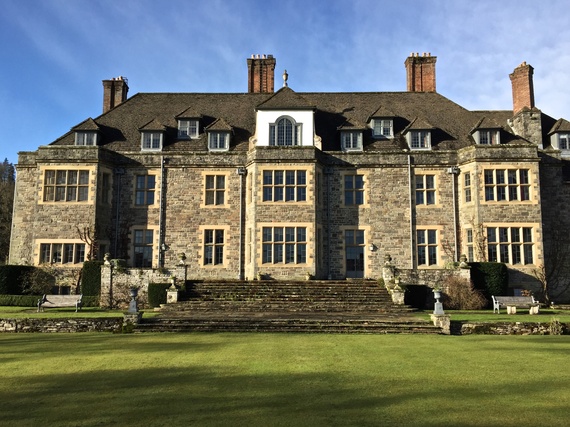 14. Visit the Big Pit. Coal made Wales wealthy in the 19th century. A visit to the Big Pit National Coal Museum means going down into what was one of the oldest working mines in Wales. This is not a theme park ride. Before entering, every person is given a hard hat, safety lamp, a rebreather and a heavy battery to power the gear. All personal electrical devices must be surrendered before entering the mine because there is still a danger that a spark could ignite the gas that accumulates underground. The mine may not be as dangerous as it was when miners worked there, but it must still be respected.
15. Take a cooking class from a local and learn how the hardscrabble life in Wales led to traditional dishes like bara brith, a delicious bread made with wine soaked raisins and candied citrus peel. In Cardiff, Tina Moss at Cornerhouse Cookery School puts a group of 5 or 6 to work in her kitchen, teaching them how to prepare a multi-course lunch. In addition to talking about the origins of the recipes, she shows how easy they are to make. Instead of returning home with souvenir trinkets from your trip to Wales, invite friends and family to a feast. And while they are happily eating their slices of bara brith slathered with creamery butter, you can show them all those photographs you took on the trip.
All photographs are reproduced courtesy of "© Crown copyright (2015) Visit Wales". or are reproduced courtesy of "© David Latt"