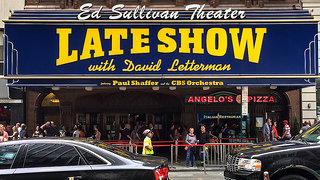 If you're planning a trip to LA or New York City, attending a TV show taping is a must. It's fun, it's free and there's a high potential for celebrity sightings. But spots in the audiences aren't easy to secure, so get your travel dates set and start planning early for the best opportunities.
The easiest option is to attend a taping of NBC's "Today" or ABC's "Good Morning America." No advance reservations are necessary, and audiences are frequently shown on-air.

For most late-night and daytime talk shows, tickets are available by request online. A few popular options are:
Some of the biggest waits are for "Saturday Night Live," which hands out tickets via an email lottery system each August.
Feeling spontaneous or didn't have any luck online? Most shows have a limited number of standby tickets available at their studios the day of a taping -- just be sure to stop by early.
If you're traveling with family, check each show's age requirements online -- oftentimes, audience members need to be at least 18 years old.
Our best tip once you get into a taping? Leave your cameras at home to help you breeze through security checks and be sure wear bright, solid colors -- oftentimes, it'll help you get seated at the front.
-- Anna Heinemann a producer at Travelzoo and based in Chicago. Travelzoo has 250 deal experts from around the world who rigorously research, evaluate and test thousands of deals to find those with true value.