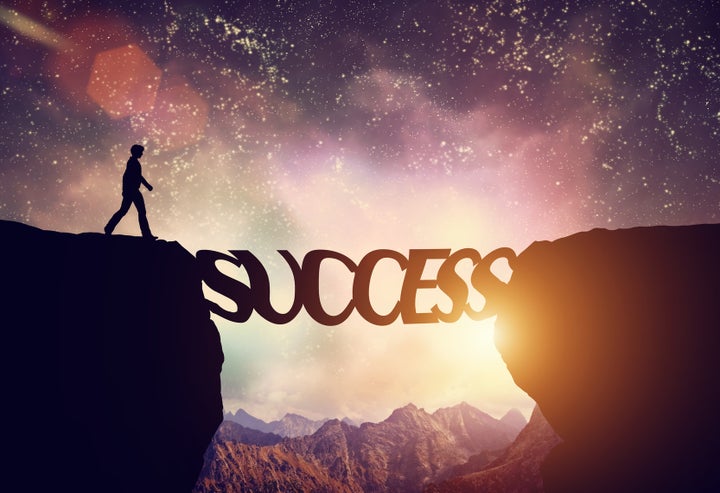 Being a first-time entrepreneur can be challenging and nerve-wracking but also very exciting and rewarding. There is no end to the many financial, legal, staffing, marketing, and customer issues that will come up as you launch your business. And, unfortunately, there is a lot of conflicting advice out there for the aspiring entrepreneur. But here are 15 core tips to help you begin navigating the startup landscape:
1. Start a Business You Are Passionate and Knowledgeable About
Startups can be quite a grind, so pick something that excites and motivates you. Avoid businesses or industries that you don't already know a good deal about, as the steep learning curve may hamper your success.
2. Pick a Business Idea That Has a Big Market Opportunity
Make sure to carefully reseach if there's a big market for your product or service. Investors will typically only invest in your company if they see a large market opportunity and that the company has the potential to grow into something significant.
3. Raise As Much Startup Funding As You Can
It's almost always harder and takes longer to raise startup financing than you think. You must ensure you have a cushion for all the product development and marketing expenses you will incur. In an ideal world, you will have sufficient capital for your operations to break even. Don't worry about diluting your percentage ownership in the company. Developing a great product takes time and money.
4. Constantly Monitor Your Finances
You must keep on top of all of your expenses, income and balance sheet. Many startups have failed because the entrepreneur wasn't able to adjust spending to avoid running out of cash. Maintain a low overhead. Be frugal with expenses and avoid unnecessary costs. Learn to live on a shoestring budget until meaningful revenues start to flow in.
5. Research the Competition
Make sure you are thoroughly researching competitive products or services in the marketplace, and keep on top of new developments and enhancements from your competitors. One way to do this is to set up a Google alert to notify you when any new information about your competitors shows up online.
6. Ask for Advice from Other Entrepreneurs
Advice from other entrepreneurs and business professionals (such as lawyers and accountants) can prove to be invaluable. Consider putting together an advisory board, and don't be afraid to motivate members by giving them stock options in your company. Read industry newsletters and startup publications like AllBusiness.com and Entrepreneur.com. Find mentors who can give you advice on hiring, product development, marketing and fundraising.
7. Develop a Great Elevator Pitch
You should have a succinct and compelling story about what your startup does and what problem it solves. Have this ready for potential customers and investors (although you will need to tailor it to the specific audience). Keep it to 30 seconds or less. Articulate your mission and goals, and why your product or service is compelling and unique. And if an investor is interested, be prepared to follow up with an executive summary about the company or a 12-15 slide PowerPoint "deck" that dives into more detail about the company and the market opportunity.
8. Hire the Right People
Hiring the wrong people is one of the biggest mistakes made by entrepreneurs. You need to bring on employees who have the relevant background and experience. They need to fit into the company culture you are trying to build. They need to be hard-working and flexible, as employees in startups often have to function in multiple roles. You must do thorough reference checks on them. Make sure your offer letter says they are "at will" employees and can be terminated at any time. Don't forget the old quote: "Hire slowly. Fire quickly."
9. Never Stop Networking
Networking can land you a new investor, a great employee, a new customer, or a great mentor. Attend industry and startup events. LinkedIn can be a powerful tool to help you network, so make sure both you and your company have profiles on LinkedIn and that you are constantly adding new connections. When someone does a Google search on you, your LinkedIn profile will usually show up at the top of the search results, so be sure you're making a good first impression.
10. Give Great Customer Service
Companies such as Zappos and Virgin America became hugely successful because they focused on providing excellent customer service and support. You want your early customers to give referrals and sing your praises to their friends and colleagues. Thank your customers personally by email. Go the extra mile to show your appreciation.
11. Hire an Experienced Startup Attorney
You need a savvy business lawyer for your company, one who has regularly formed and advised many other entrepreneurs and who specializes in startups. An experienced startup lawyer can help you:
Incorporate
Draw up contracts with any co-founders
Prepare key agreements for the business
Set up a stock option plan for employees
Prepare protective offer letters to prospective employees
Help you negotiate terms with prospective investors
Limit your potential legal liabilities
Protect your ideas and inventions (through copyrights, patents and non-disclosure agreements)
Get recommendations from other entrepreneurs and venture capitalists. Make sure you have a good rapport with the attorney. Meet with several potential attorneys before you make a final decision (those first meetings should be free). And check out 10 Big Legal Mistakes Made by Start-Ups.
12. Get Comfortable with Public Speaking
The ability to communicate effectively can be critical to landing customers, inspiring employees, and pitching to investors to raise capital. Most people are not very good at public speaking and many are even afraid of it. You must work to overcome this fear. Consider working with a public speaking or business coach to practice, get professional feedback and improve. Some of the most recognized entrepreneurs were great public speakers, such as Steve Jobs.
13. Focus on Building a Great Product or Service ― But Don't Take Forever to Launch
Your product or service has to be at least good, if not great, to start out with. It has to be differentiated in some meaningful and important way from your competitors' offerings. All else follows from this principle. Don't dawdle on getting your product out to the market, as early customer feedback is one of the best ways to help improve it. As Reid Hoffman, venture capitalist and co-founder of LinkedIn, said: "If you are not embarrassed by the first version of your product, you've launched too late."
14. Just Do It
There is never a perfect time to launch a startup, so follow that famous advice and "just do it." Take the first step to building your business, even if it's only part time while you still have a paying job.
15. Market and Then Market Some More
You continually have to be attracting, building, and even educating your market. Make sure your marketing strategy includes the following:
Build a professional-looking, up-to-date website.
Learn the fundamentals of SEO (search engine optimization) so that people searching for your products and services might find you near the top of search results.
Use social media to promote your business (LinkedIn, Facebook, Twitter, Pinterest, etc.).
Engage in content marketing by writing guest articles for relevant websites.
Issue press releases for any significant events.
Other articles from AllBusiness.com:
Copyright © by Richard Harroch. All Rights Reserved.
Richard D. Harroch is a Managing Director and Global Head of M&A at VantagePoint Capital Partners, a large venture capital fund in the San Francisco area. His focus is on investing in Internet and digital media companies, and he was the founder of several Internet companies. His articles have appeared online in Forbes, Fortune, MSN, Yahoo, FoxBusiness, and AllBusiness.com. Richard is the author of several books on startups and entrepreneurship as well as the co-author of Poker for Dummies and a Wall Street Journal-bestselling book on small business. He was also a corporate partner at the law firm of Orrick, Herrington & Sutcliffe, with experience in startups, mergers and acquisitions, strategic alliances, and venture capital.
Related
Before You Go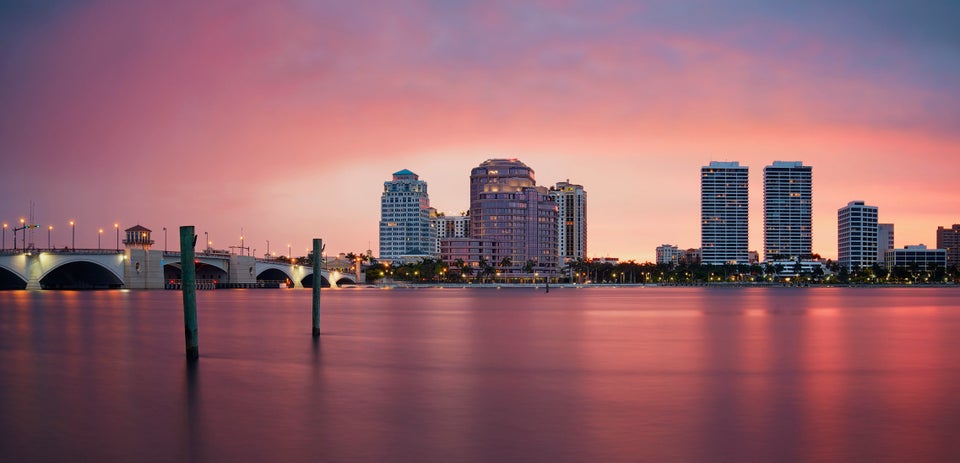 10 Best U.S. Cities For Senior Entrepreneurs