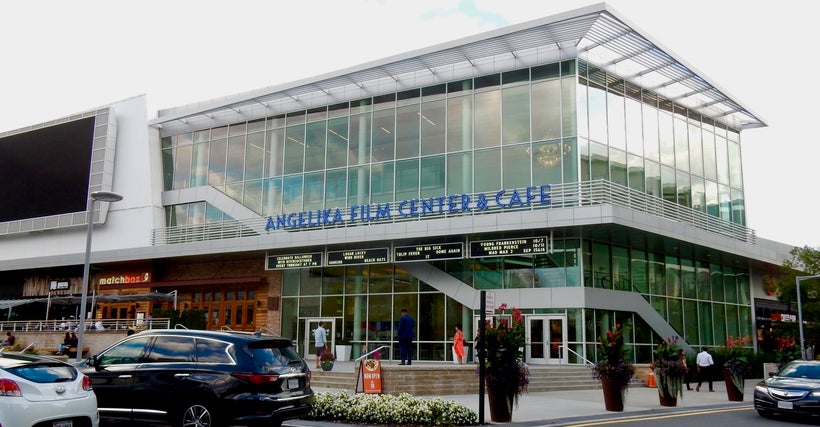 The Getaway Mavens are all about Small-Town Northeast USA, and here are some of the most inviting Main Streets we came across in 2017. Some, such as Southampton NY and Salisbury CT, have been a magnet for chichi shoppers forever. Others, like Putnam CT and Huntingdon PA, are just emerging as artist-centered districts. The following up and coming or already-made-it Main Streets are open for business in a big way. If you'd like more information on these or other "Offbeat Escapes in the Northeast," consult the GetawayMavens.com.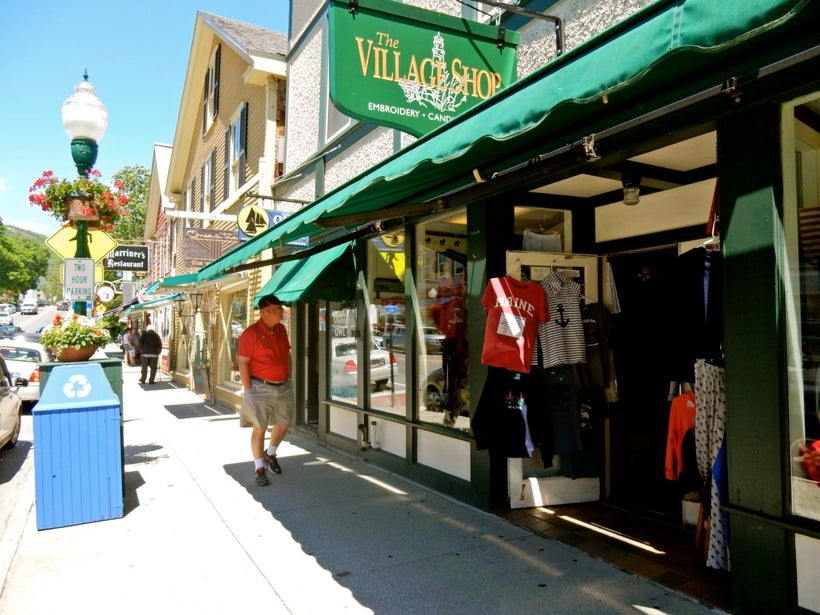 Camden ME: Though Camden fell victim to several fires since the 1700's, the last one in 1892 devastated the town. But the following year, the town, in the spirit of hardy Mainer's, "got to work," basically rebuilding – in brick this time – all the structures you see today. Some of the most popular shops – Once A Tree, Smiling Cow, and the oldest – The Village Shop. Take the Historic Camden Walking Tour that begins in the Children's Garden outside the Camden Library – is a fantastic tell-all about the origins of classic Camden.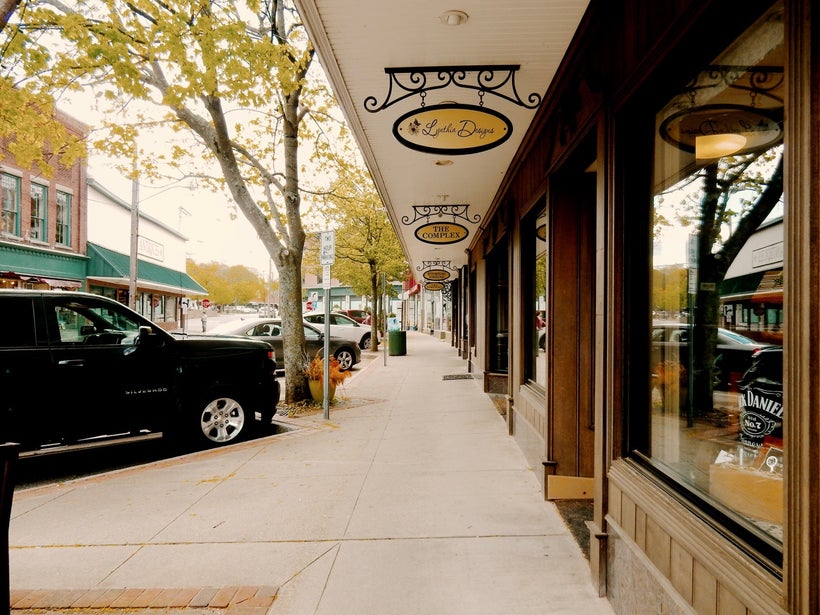 Putnam CT: Back in the 50's, Putnam was, according to locals, "a Mayberry RFD kind of town," with a Montgomery Ward, a Drug Store and other establishments where Andy Griffith and Opie might have shared an ice cream soda. Montgomery Ward closed after the mills shut down in the 1960's, leaving a shell of a 4 story building on Main Street. Now, that shell is filling up with independent businesses due to grassroots initiatives and accommodations for artists of all kinds. Putnam has become a performing and fine arts center – with, incredibly, four performing arts and music venues (unheard of for a town of 9,000) and some great shops as well.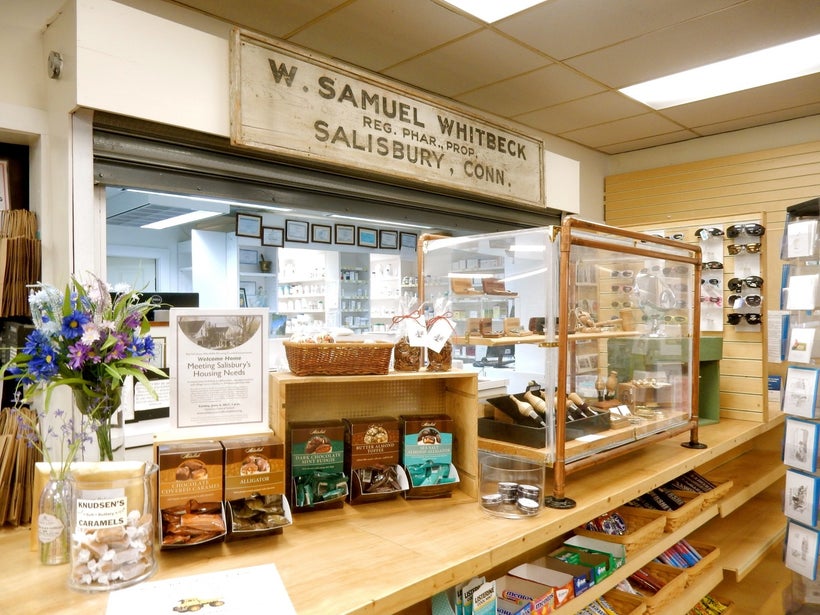 Salisbury CT: Meryl Streep, Kevin Bacon, Daniel Day Lewis and Oliver Platt all have homes in these parts. Paul Newman was a frequent visitor – mainly to race his cars at Lime Rock Park. Most of the area's attractions revolve around its many lakes, though the Racetrack remains its main draw. "Downtown" Salisbury (incorporating Lakeville and Lime Rock) consists of just a few shops and eateries. First thing in the morning, locals, second home owners, and tourists gather at Sweet Williams for warm, ethereal, just out of the oven Ginger Apricot scones, croissants, and cookies, and deeply flavored coffee and freshly squeezed lemonade. Next door, the Ice Cream Shop doles out Bette Midler's favorite brand of frozen sweet stuff – Kingston NY based Jane's Ice Cream, seemingly made of 1000% butterfat. The Salisbury Pharmacy has a whiff of old-fashioned Florida souvenir shop (minus the coconut monkeys) meets 1800's apothecary about it, with "period" children's toys, sundries, and a real old-fashioned hometown pharmacist that you hardly see anymore. Passports has a great selection of reasonably priced home accessories, gifts and clothing cultivated from the owner's world travels.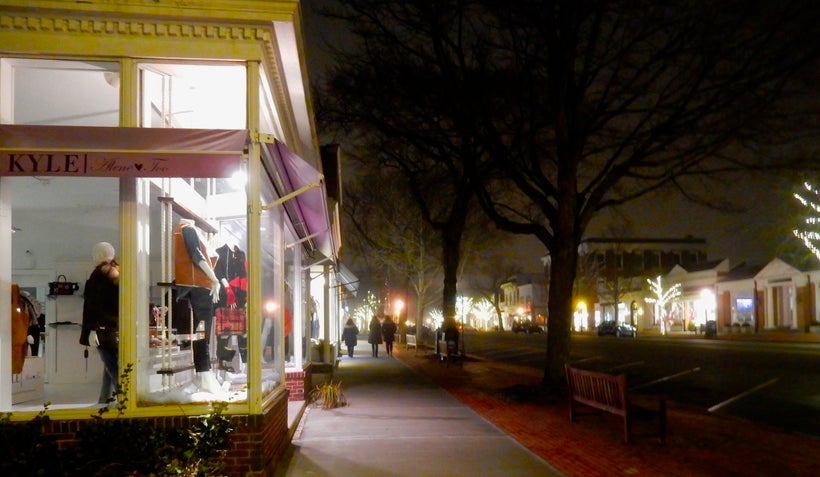 Southampton NY: Jobs Lane and Main Street. Many stores in Southampton can also be found in Greenwich CT, on Newbury Street, and in upscale malls throughout the land, but there are several here worth mentioning: Tamara Comolli Jewelry – funky filigreed leaves and colorful baubles stand out in all the pearl-on-leather-cord mania of today; HomeNature – making rattan, quartz and oak chic again; and Hildreth's– at 175 years old, it's America's oldest Department Store, filled to the brim with home goods and everything, really.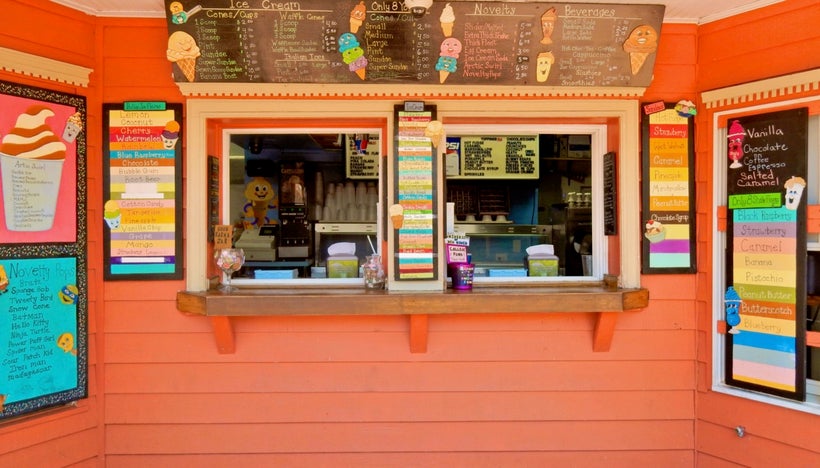 Port Jefferson NY: The Bridgeport-Port Jefferson Ferry brings a throng of visitors from the Connecticut Shore to this Long Island Sound maritime town. Many are day-trippers looking for good eats and shopping – all found here – like Rodgers Frigate, a block-long candy/ice-cream/gelato/fudge/cookie/dog-treat mega shop, that looks like something out of the mind of Willy Wonka, plenty of ice-cream stands, and The Steam Room. Right across from the ferry, this is where all in need of steamers, lobster rolls, and fried seafood eventually end up.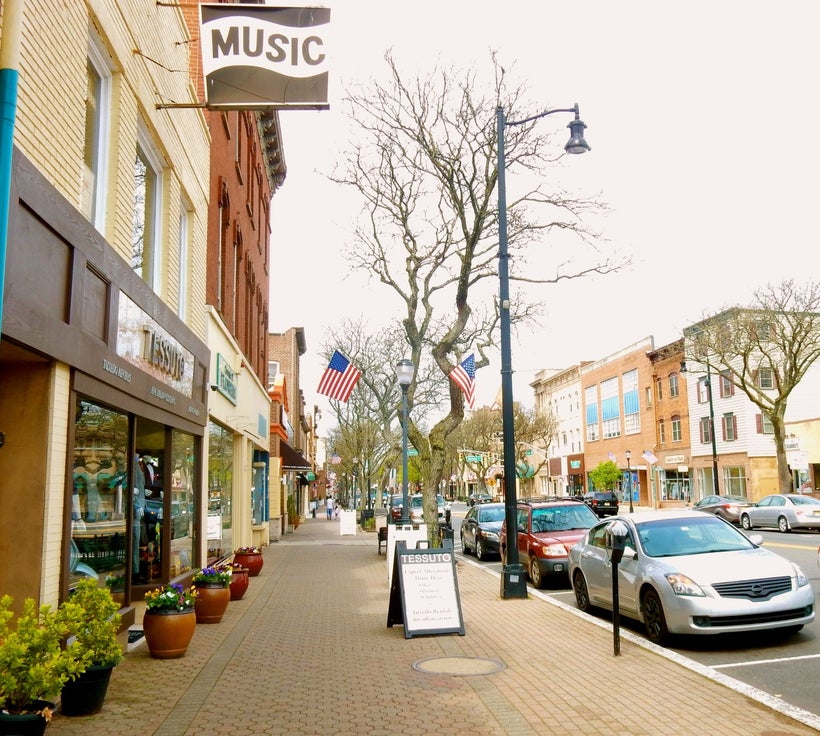 Somerville NJ: An "emotional reaction to the Bridgewater Mall," Somerville residents were ahead of the Main Street movement when they instituted a downtown "Special Improvement District" 30 years ago. So now they, and you the visitor, can reap the rewards of an authentic downtown experience, with pedestrian-only Division St. a thrumming community entertainment hub (movies in the summer, events all year long). Rather than Brooklynish "twee" stores, Somerville's lamppost and American flag lined streets feature one of a kind shops and services: a real laundromat, nail salons, pizzerias, restaurants with names like "Hansel and Griddle," package stores, galleries, toy and game stores, candy supply store, an old fashioned arcade and yes, some upscale boutiques and designers with Kardashian-cred.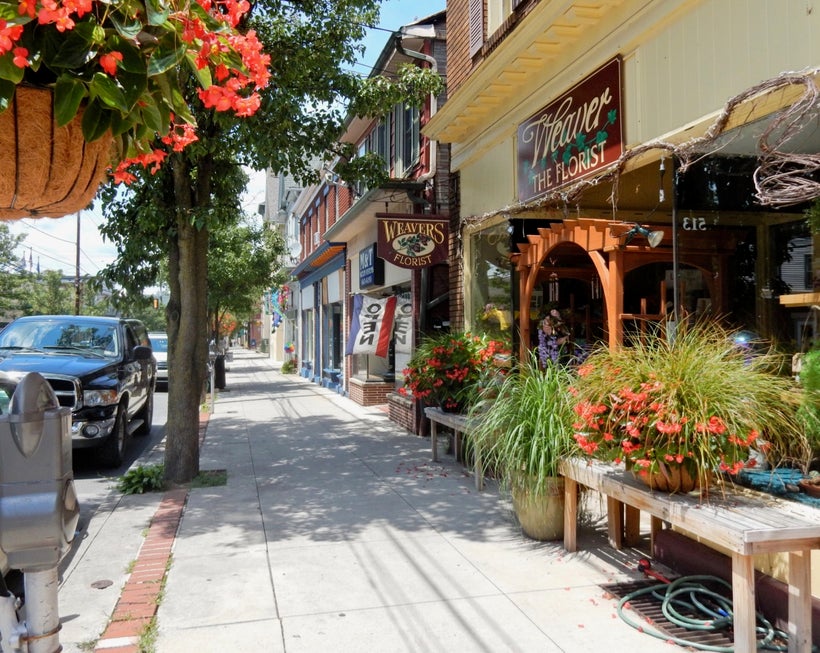 Huntingdon PA. Every Thursday from mid-June to mid-August – you can take a historic walking tour of the town that gave us the "Blair Tablet," notebooks with pages adhered together by wallpaper glue that just happened to be Mark Twain's favorite writing paper. Lately, artists have been moving here – from as far away as Arizona - for cheap rents and like-minded creatives. One of Huntingdon's biggest success stories is the Thompson's Candle Company, based here. Twenty years ago, Angie Thompson started making "super scented" candles in her garage. Now these fragrant flickering beauties, some in the shape of frosted cakes, are sold all over the world.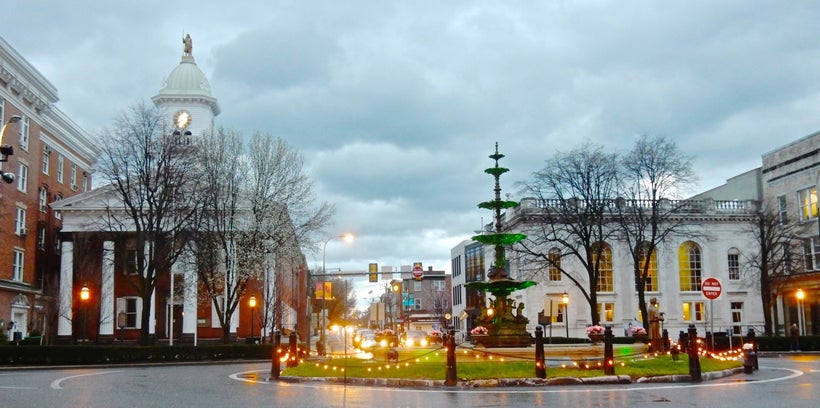 Chambersburg PA: Nearing the end of the Civil War, Confederate forces threatened to burn Chambersburg down if the community didn't cough up $100,000 in gold. A town of poor farmers, coming up with the money was not an option. So on July 30, 1864, all but the Old Jail (which you can tour on its own) and the Mason's Building were burned to the ground – an event – the Raid of 1864 – recreated with sound and light every year. Most of the remaining downtown buildings were erected after the raid, with a beautiful fountain as centerpiece, and you can learn about them on two self-guided walking tours in Downtown Chambersburg, each about 1.5 miles and an hour to complete.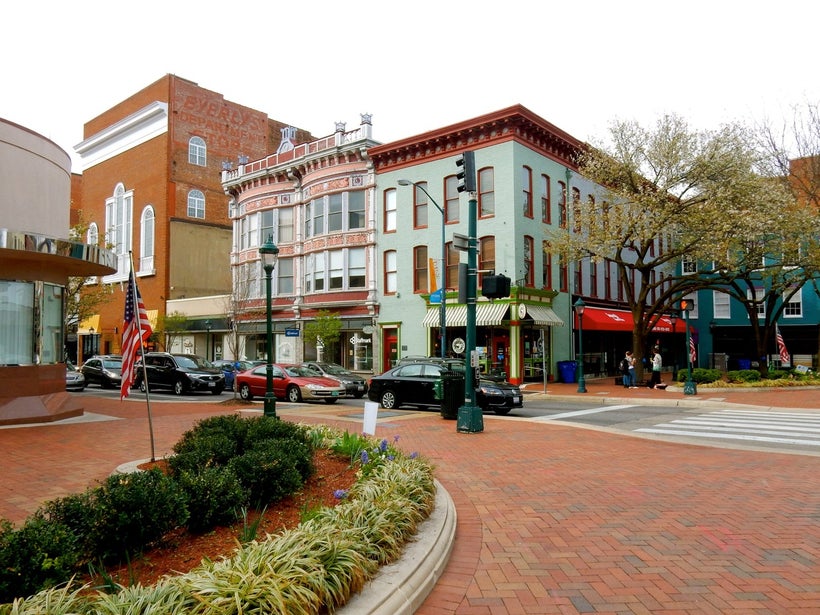 Hagerstown MD: The brand new half-mile Hagerstown Cultural Trail begins at the City Park lake right outside the Washington County Art Museum. Just follow the Red Brick Road. Along the way, you'll see the work of new artists, passing an old rail yard, industrial buildings, a white washed former factory building – canvas for the future "Mural of Unusual Size"- a sculpted, whimsical garden juxtaposed with the bordering "Car Wash Auto Spa," and "Faces of Hagerstown" mounted on sculptural fencing. Anchored on one end by the Art Museum and at the other by Hagerstown Arts and Entertainment District, the Cultural Trail is the perfect way to slow down and enjoy the city's artistic heart.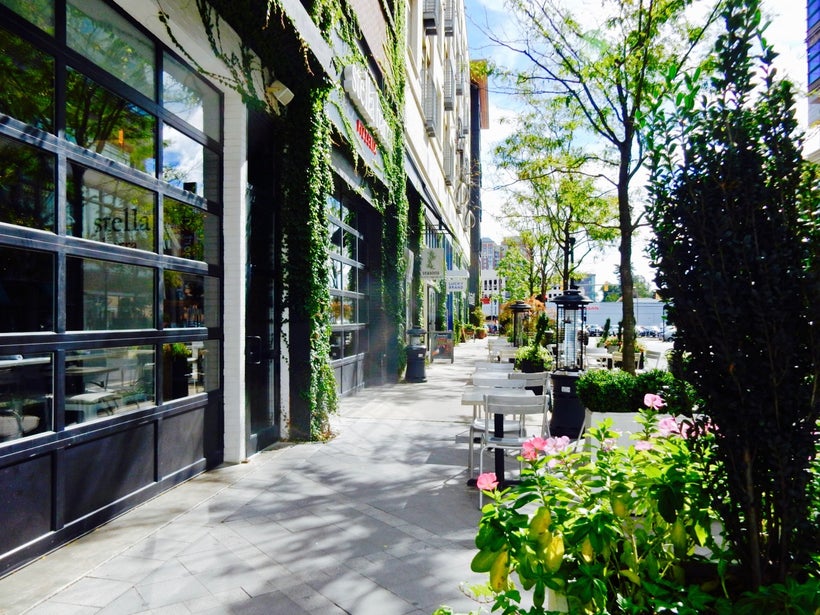 Pike and Rose on the border of Rockville and Bethesda MD. This brand new and still expanding mixed-use development was constructed deliberately to appear as if buildings were of different styles and ages. Pike & Rose has all the trendy big box fun and games – and some newly emerging names. Find R.E.I., LL Bean, Nike, Gap, Sephora, H&M, Lucky, Pinstripe Bowling and Restaurant, I-Pic Movie Theater (with lounge chairs, blankets, food and beverage service), and a Porsche Dealer, as well as some of the area's best restaurants. When the trendy Canopy Hotel opens in March '18, this hopping section of N. Bethesda is sure to be a huge tourist draw.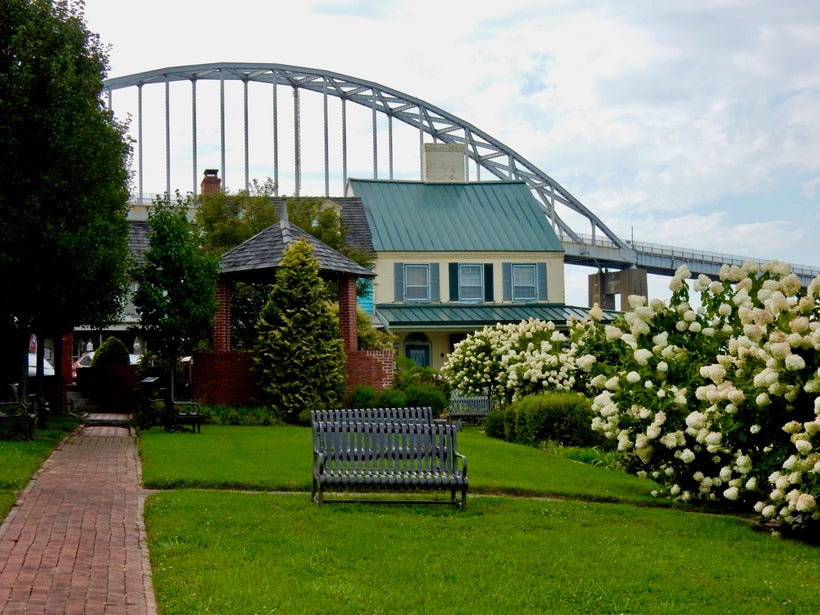 Chesapeake City, MD. Even if you don't stay over, this place is arguably the most picturesque town in the county – situated right on the "World's third busiest shipping Canal," the 14-mile C&D Canal linking the Delaware River to the Chesapeake Bay. There are several gift and antique shops in town – and plenty of photos ops.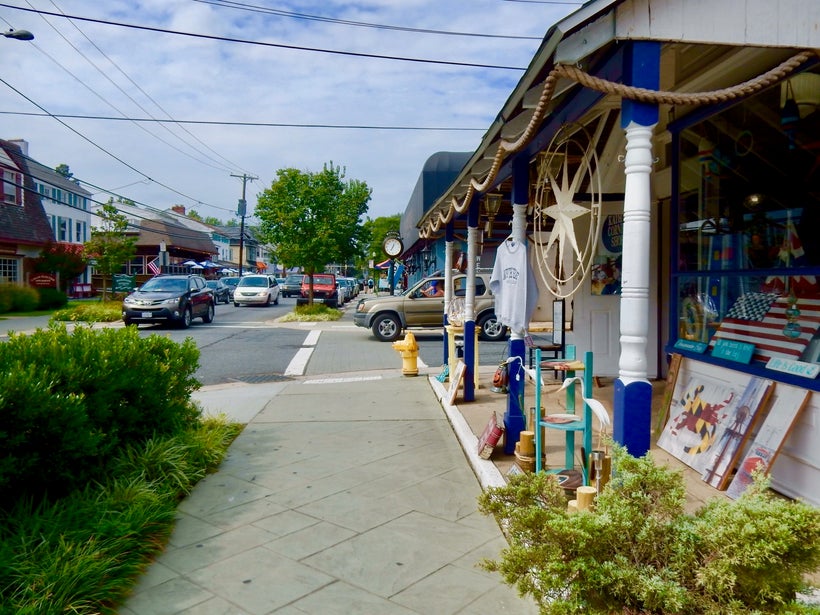 North East MD. This little town isn't even in northeast Cecil County, but it's got a catchy name, no? Twenty-three years ago, North East was a "one horse fishing village" known for its commercially fished herring and rockfish. Then, Woody's opened – with its brown paper covered card tables and boiled crabs – drawing the likes of Martha Stewart. The Woody's phenomenon has been a boon to this town, which features independent shops galore - like North East Chocolates owned by Christie McDevitt, who sells the smoothest, silkiest fudge ever, signature salted caramels, nostalgic candies, and 100 varieties of hand-crafted chocolates.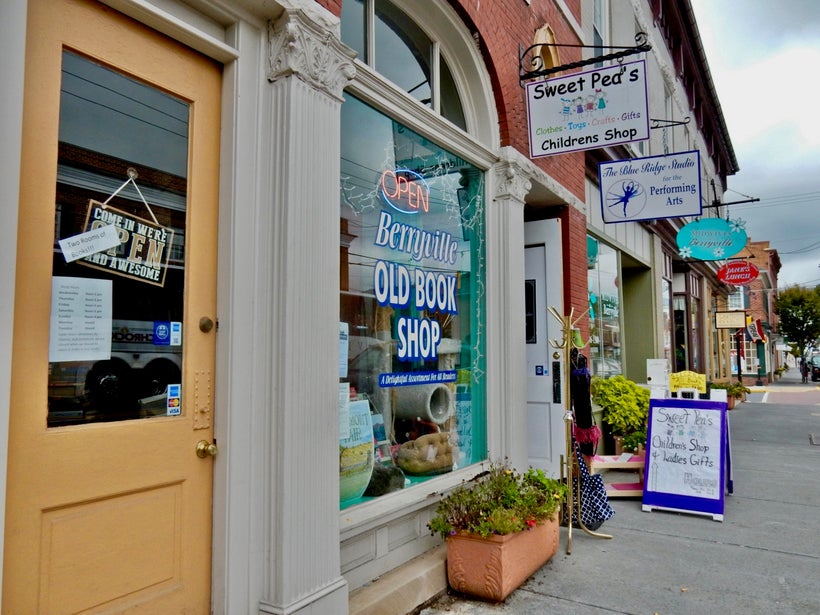 Berryville VA: The arts are alive in the Lilliputian town of Berryville. Stop into Rose Hill Barns, both an Art Gallery Space and music venue, to see the latest creations, and listen to all kinds of tunes, in two repurposed dairy barns, and then walk into town where you'll find Center Ring Designs, Modern Mercantile, Fire House Gallery, and P.H. Miller Studio, owned by Peter Miller, a practitioner of the dying art of hand-crafted framing and gilding.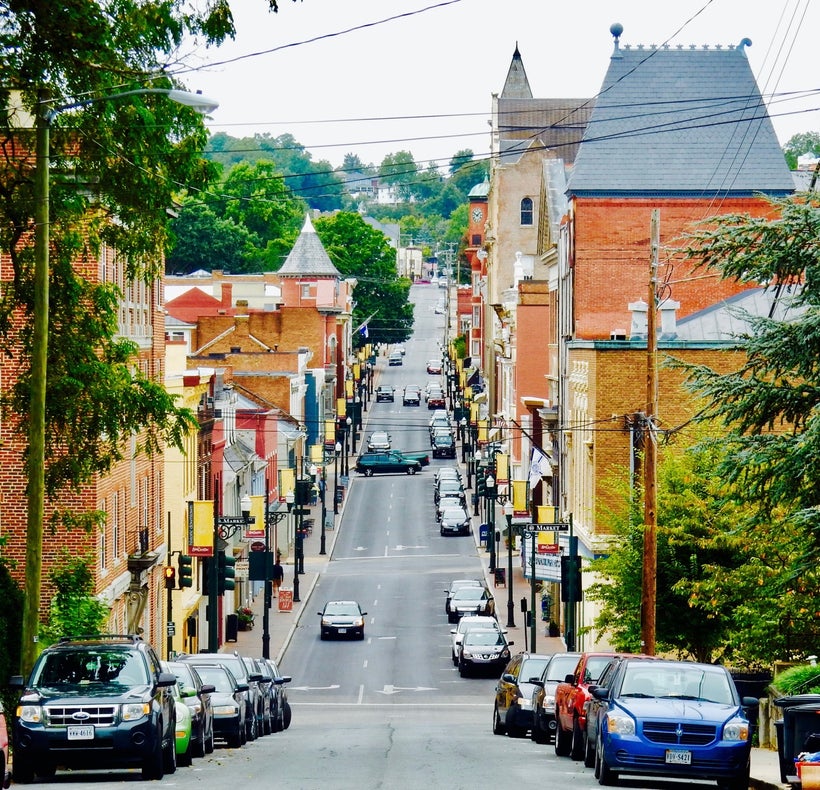 Staunton VA; Though Staunton VA (pronounced like "stand ton"), is best known as hometown of President Woodrow Wilson and as the rather unlikely setting for the American Shakespeare Center, this mid-Virginia burg will also delight those with any interest in design or architecture. Once on the edge of the American frontier in the foothills of the Blue Ridge Mountains, Staunton was the last stop on the railroad line and "a rockin' place" post Civil War. By the late 1800's it was the perfect canvas for architect TJ Collins who was enamored by Classical Pattern Books from Europe. Collins designed over 200 buildings – no two alike – in a timeline of styles from Greek, Roman, Moorish, Gothic, Renaissance, Victorian, and other "patterns" from all over the world. Though boutiques, galleries, antique emporiums, and celebrated restaurants have been attracting a growing number of visitors, a stroll down Beverly Street and its offshoots, even if you don't shop or eat, is a feast for the eyes.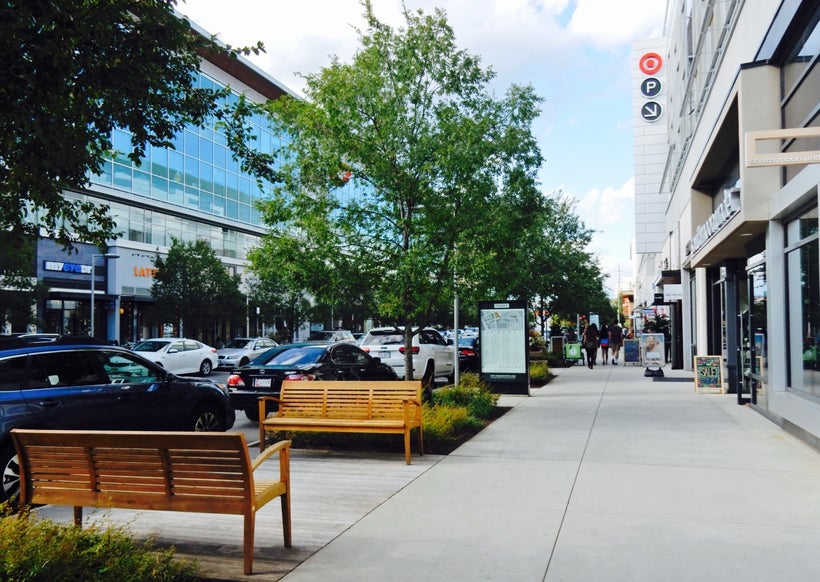 Fairfax County VA: Mosaic section of Fairfax. Mosaic, a very walkable "Urban Village," is growing leaps and bounds around the indie-famous Angelika Film Center and Café. Within its expanding boundaries you'll find Home Depot, Anthropology, Great Gatherings, plenty of trendy shops, and restaurants.
Calling all HuffPost superfans!
Sign up for membership to become a founding member and help shape HuffPost's next chapter
This post was published on the now-closed HuffPost Contributor platform. Contributors control their own work and posted freely to our site. If you need to flag this entry as abusive,
send us an email
.