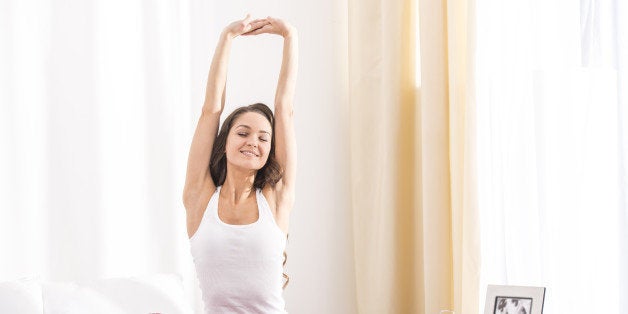 I have noticed that the things that made me happy at twenty-five, now are a little (or a lot) different than what makes me smile nowadays. I'm a little older now, a little more sentimental, a little more sensitive and a little more real. Here are a few things that bring me joy.
1. Watching my children happily swim in the Mediterranean while on vacation. This makes me happy for 2 reasons-- because we could actually bring them to the Mediterranean and because they were truly happy.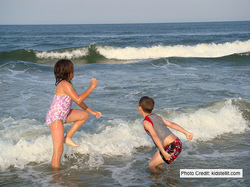 2. I can occasionally wear something from the junior department. I don't actually tell people where I bought the item but I secretly smile every time I put it on.
3. Doing a 30-minute workout without any pain. This does not happen often. Typically some part of me will hurt (either during or after) so I'm still striving to be able to do this on a regular basis.
4. Spending one-on-one time with my mom or sisters after a few months apart from one another.
6. Date night with my hubby of 22 years (and counting). Unmistakably, there's really something to that time when you can connect and have a conversation with your partner without interruption. It's magic.
7. Slowly drinking an overly creamed cup of coffee on a Sunday morning on my soft and squishy couch. Wonderful.
8. I put my arm around my father-in-law's shoulders when he was a bit emotional recently... and he let me linger there for a few moments.
9. Being in the pool with my family. Without a doubt I will be teased when I'm in the pool with them, but I really don't mind. I just like being together and seeing them laugh (even if it's at my expense).
10. Watching my son effortlessly play the drums or being in awe of my daughter dancing on stage. I am one proud mama!
11. Shopping online late at night while in my pajamas. So many words in that sentence make me happy.
13. Popsicles. I prefer healthy-ish fruit popsicles. Not sure what my obsession is with them lately but it's real and they're spectacular!
14. Getting a text message or a call from a friend that I didn't text or call first. It means so much to me.
15. Feeling close to people who use my nickname instead of my whole, more formal name (even though it's not a big difference between the two). Yes, that makes me happy.
Calling all HuffPost superfans!
Sign up for membership to become a founding member and help shape HuffPost's next chapter