Warning: This post contains erotic imagery and may not be suitable for work environments.
Sandra LaMorgese was a holistic practitioner for many years before she lost her wellness clinic in the wake of the Great Recession in 2011. The now 60-year-old has worked as a dominatrix ever since.
"If you had told me 10 years ago that I would kick a man straight in the balls wearing six-inch heels, blood-red lipstick, black eye shadow, and false eyelashes, I would have kicked you out of my house," she said.
But as a 55-year-old with no prospects and no savings, she had little choice but to be resourceful.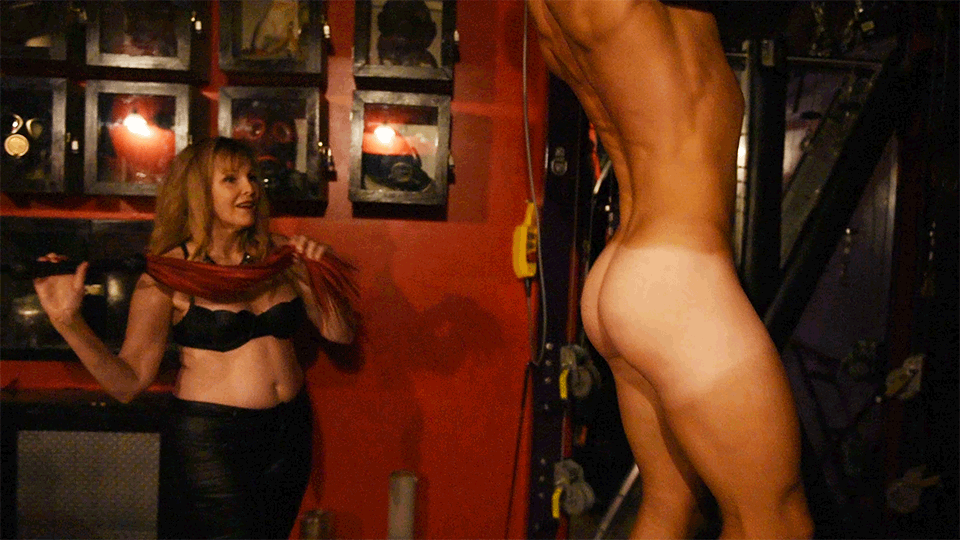 "I somehow understood that this line of work would set me free from my own judgmental perceptions ― formed through social standards ― of how a woman should behave and follow the 'rules'," LaMorgese said. "I also hoped it might get me back on my feet financially."
After weeks of persuasion, she finally convinced a New York City BDSM dungeon to grant her an in-person interview. She started dominatrix training three days later and, just like that, became a professional.
To find out more about the work of a dominatrix, The Huffington Post was allowed to witness an hour-long session between LaMorgese and one of her clients, Joseph, 28.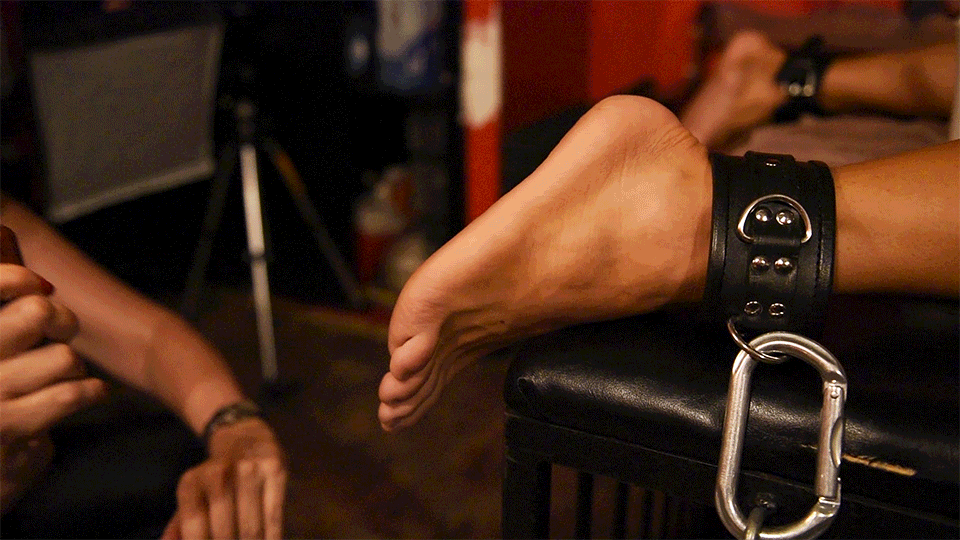 In her rented-out room of submission and domination in midtown Manhattan, a throne is set against the back wall, which is painted red. There's a bondage table, a metal cage, whips, paddles, a stockade of sorts, and various other instruments of the trade. From the outset, it was clear that sex was never part of the equation. The hour was all about asserting control over someone who enjoys surrendering their power. LaMorgese was authoritative ― but also calm and collected ― and she required her client to address her as "Mistress."
"What am I going to do with you?" she asks hims.
"Whatever you want, Mistress," he responds.
"That's music to my ears," she says, just before smacking his ass hard with a paddle.
Before long, his buttocks are fiery red.
For an inside peek at the session, scroll through the images and quotes below.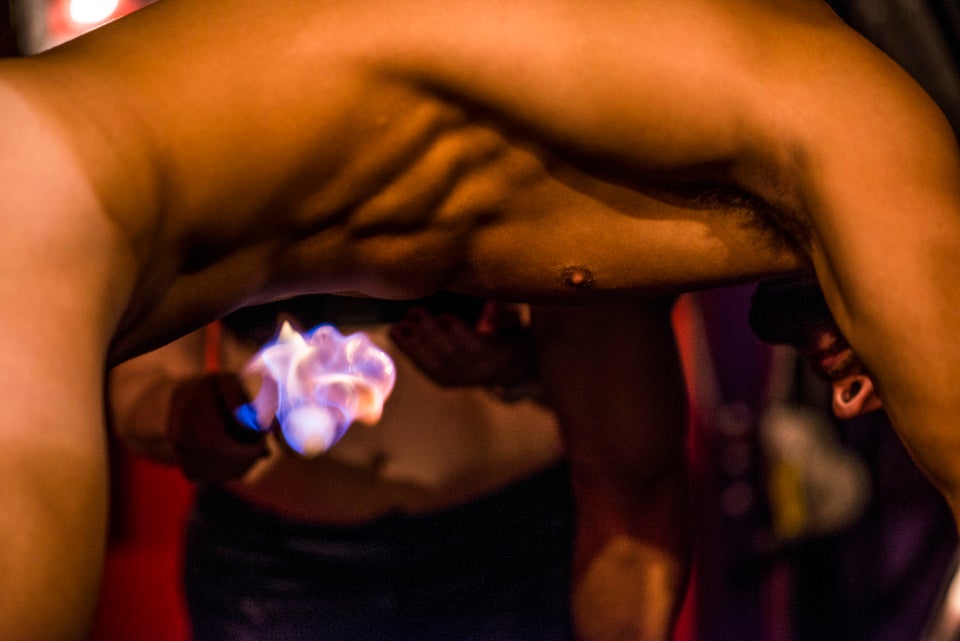 Damon Dahlen/Huffington Post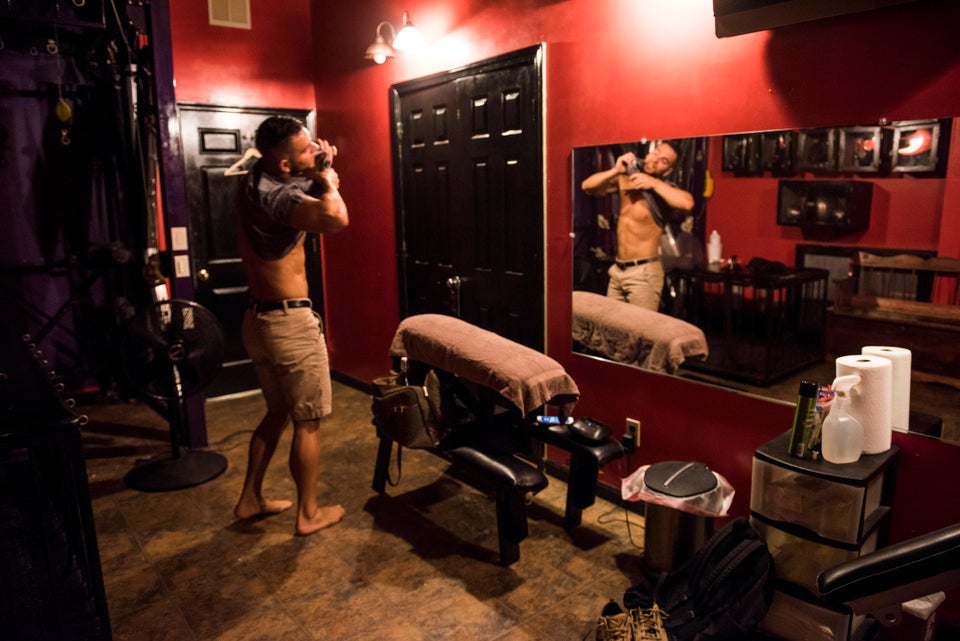 Damon Dahlen/Huffington Post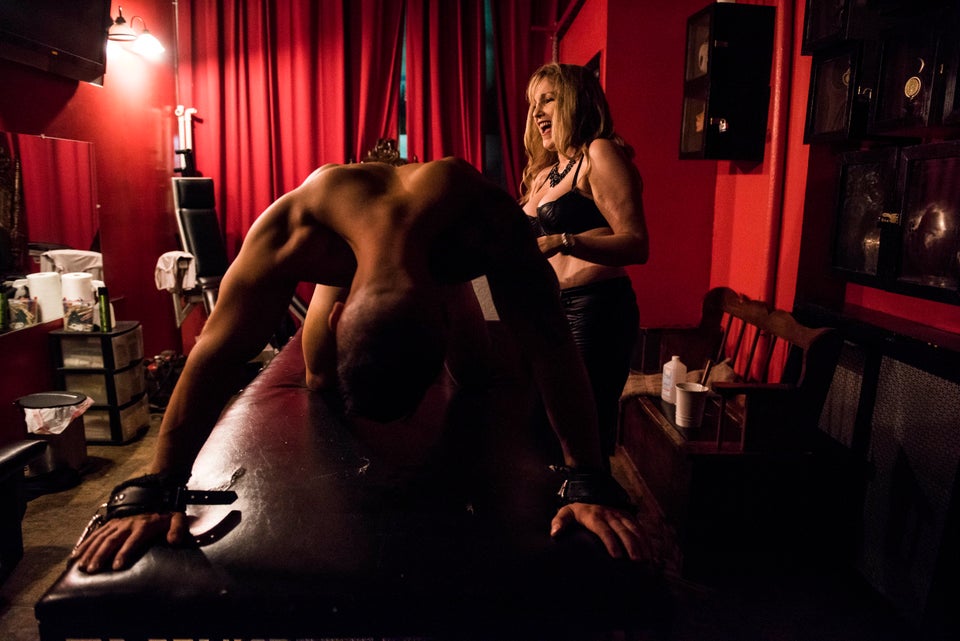 Damon Dahlen/Huffington Post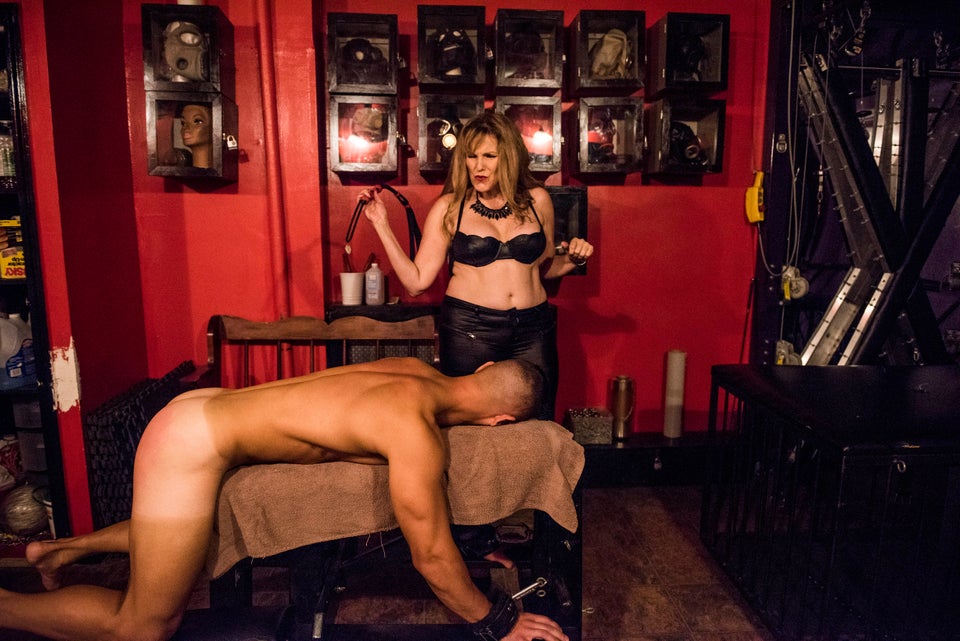 Damon Dahlen/Huffington Post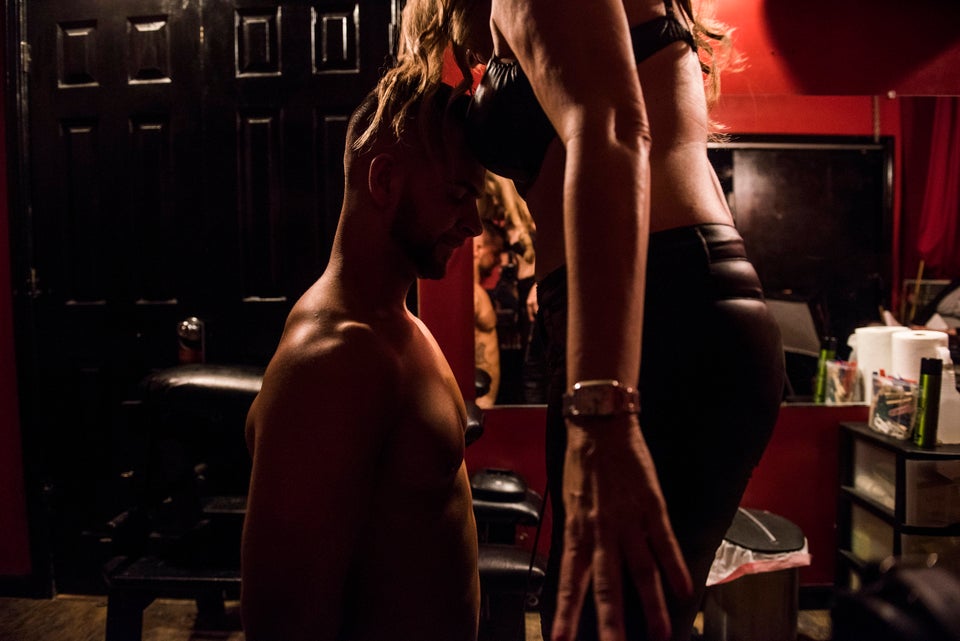 Damon Dahlen/Huffington Post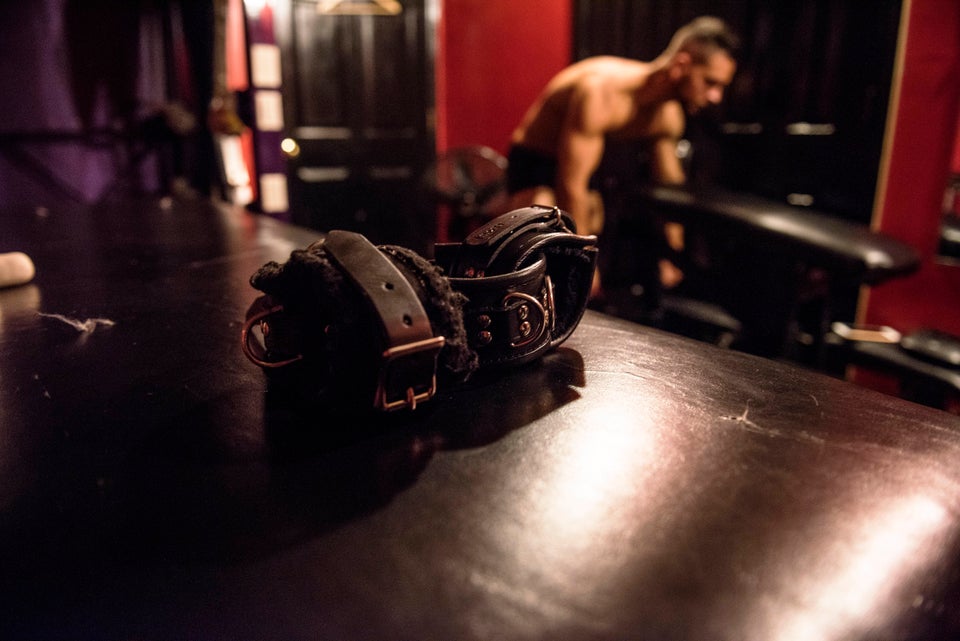 Damon Dahlen/Huffington Post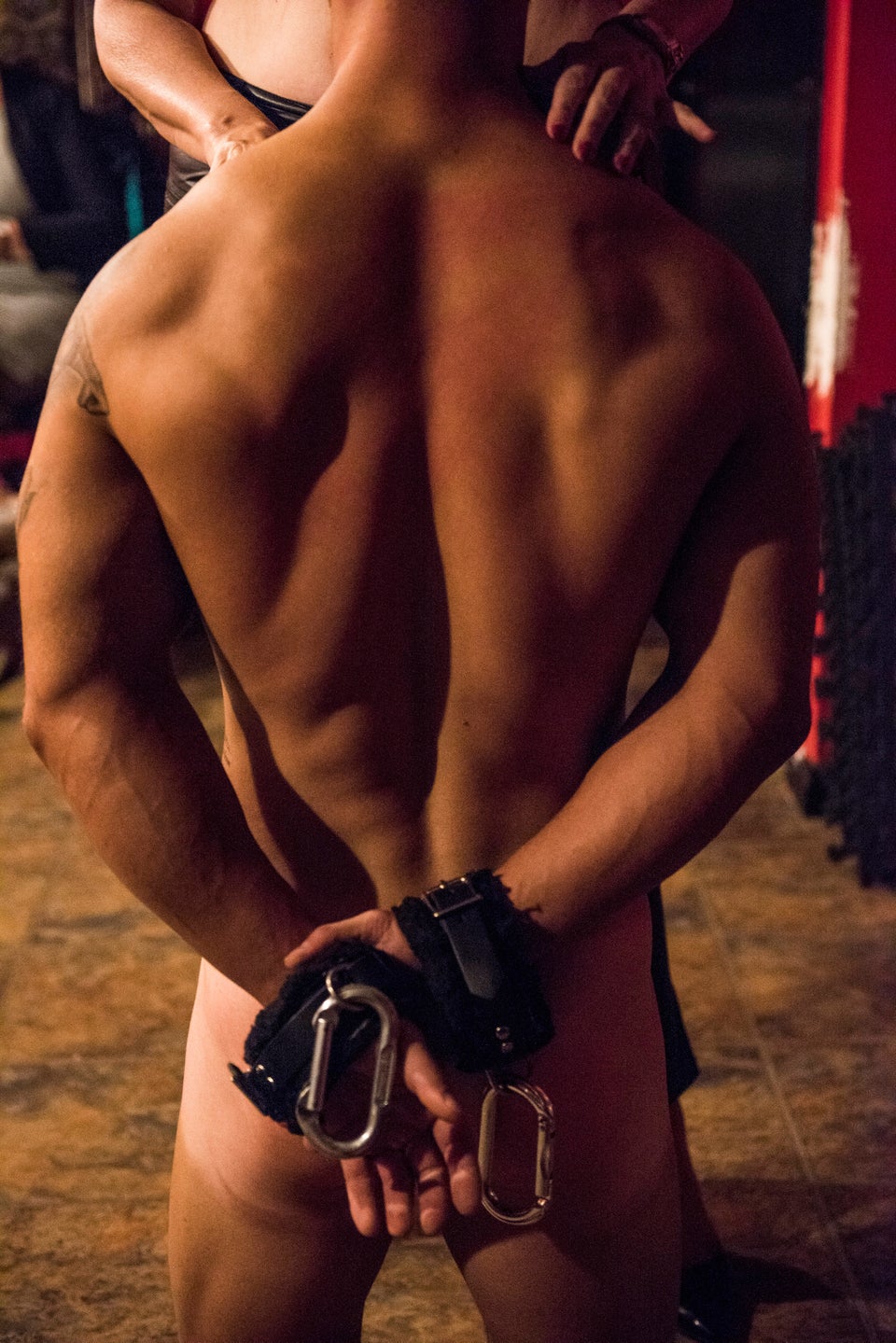 Damon Dahlen/Huffington Post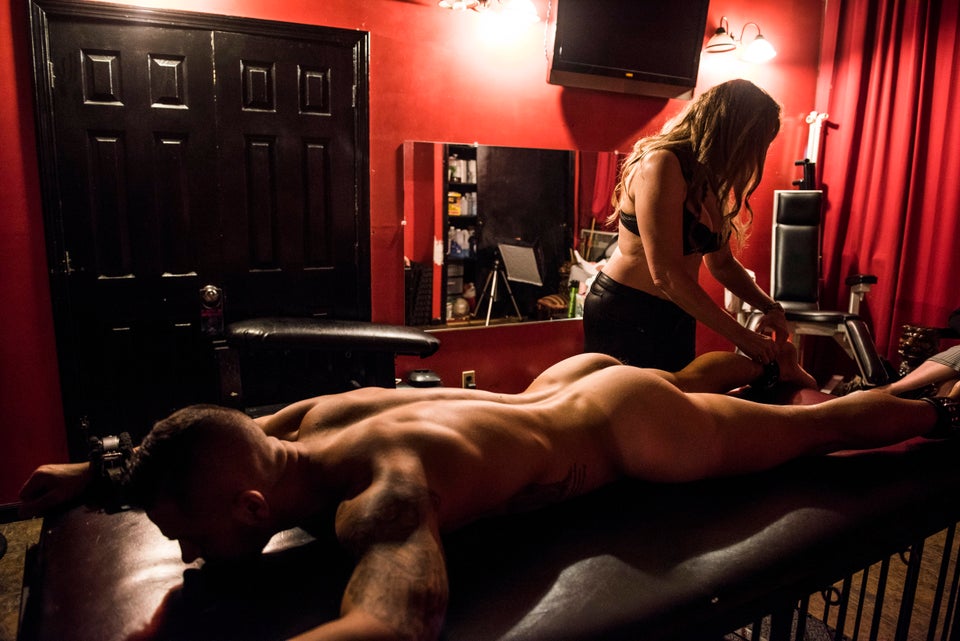 Damon Dahlen/Huffington Post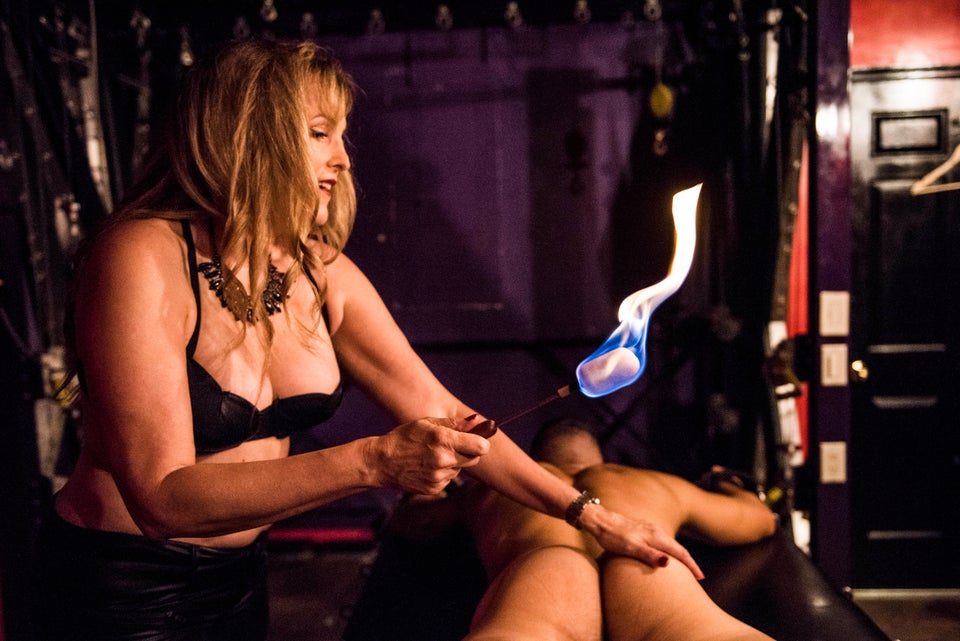 Damon Dahlen/Huffington Post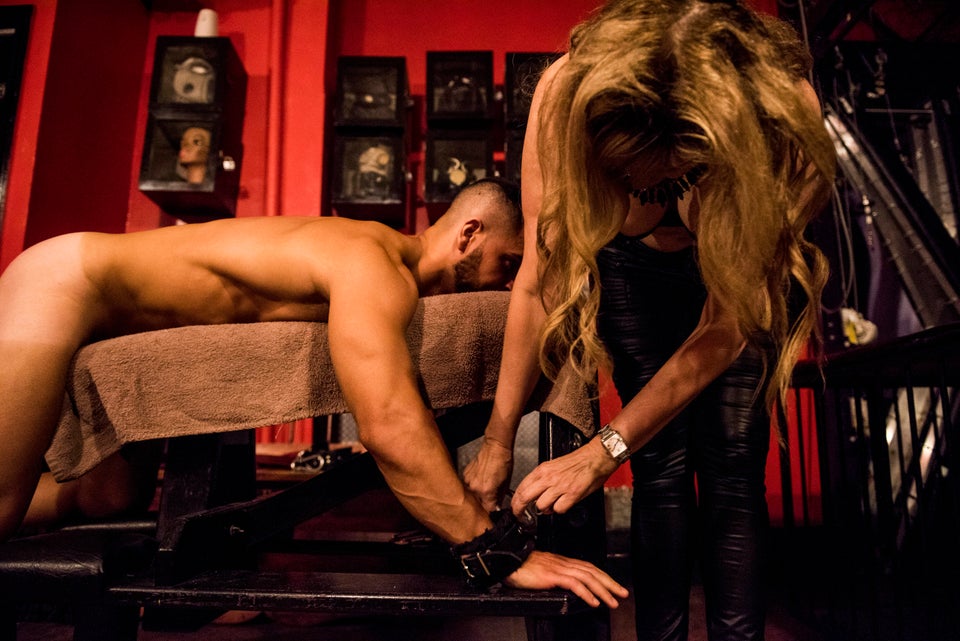 Damon Dahlen/Huffington Post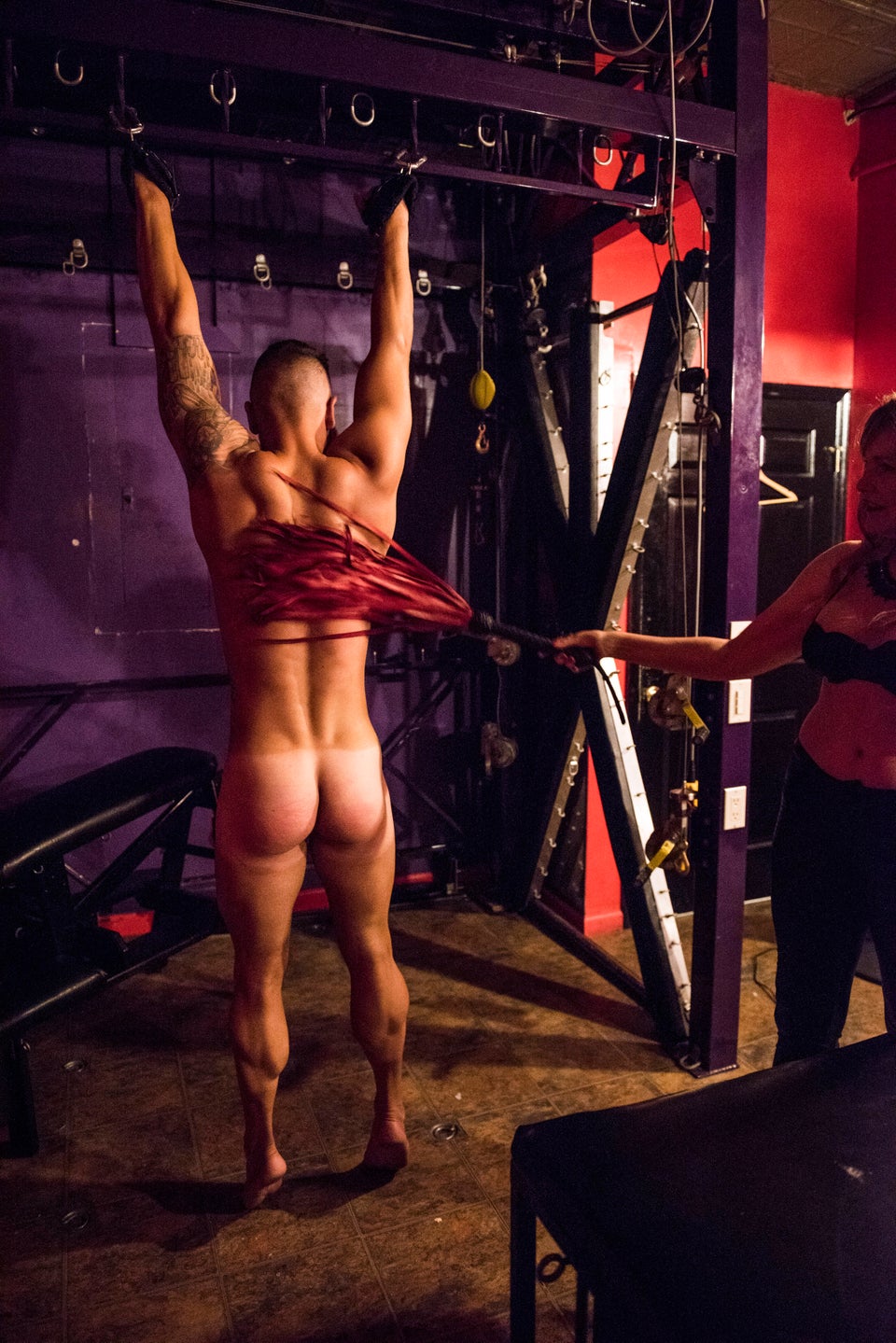 Damon Dahlen/Huffington Post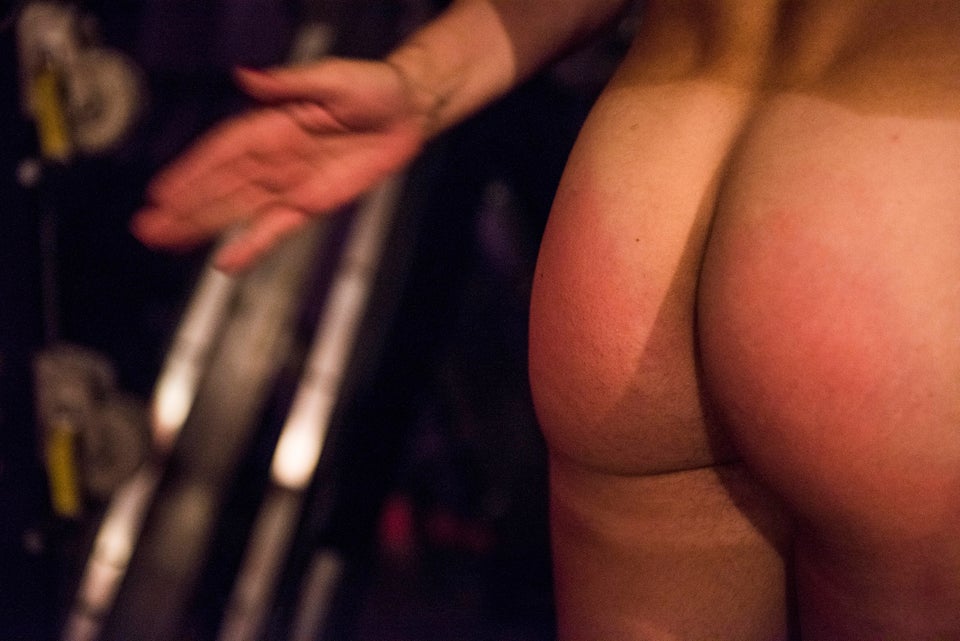 Damon Dahlen/Huffington Post
Damon Dahlen/Huffington Post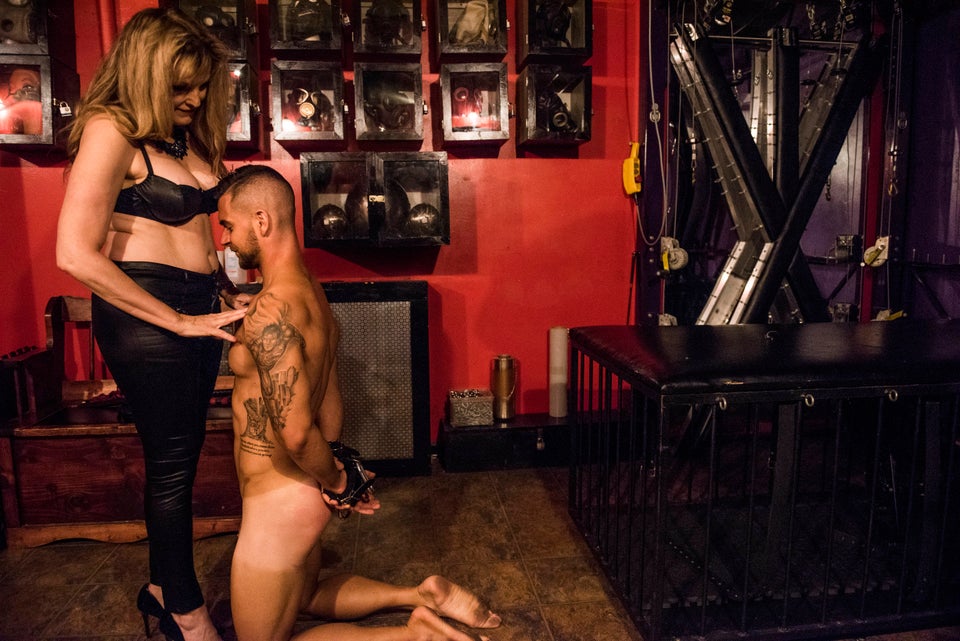 Damon Dahlen/Huffington Post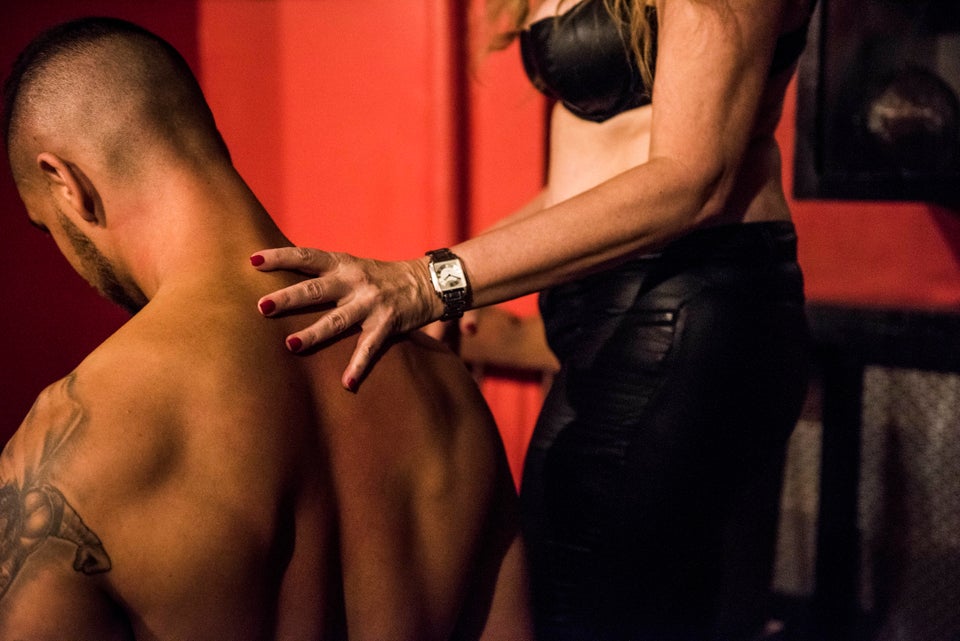 Damon Dahlen/Huffington Post
Before You Go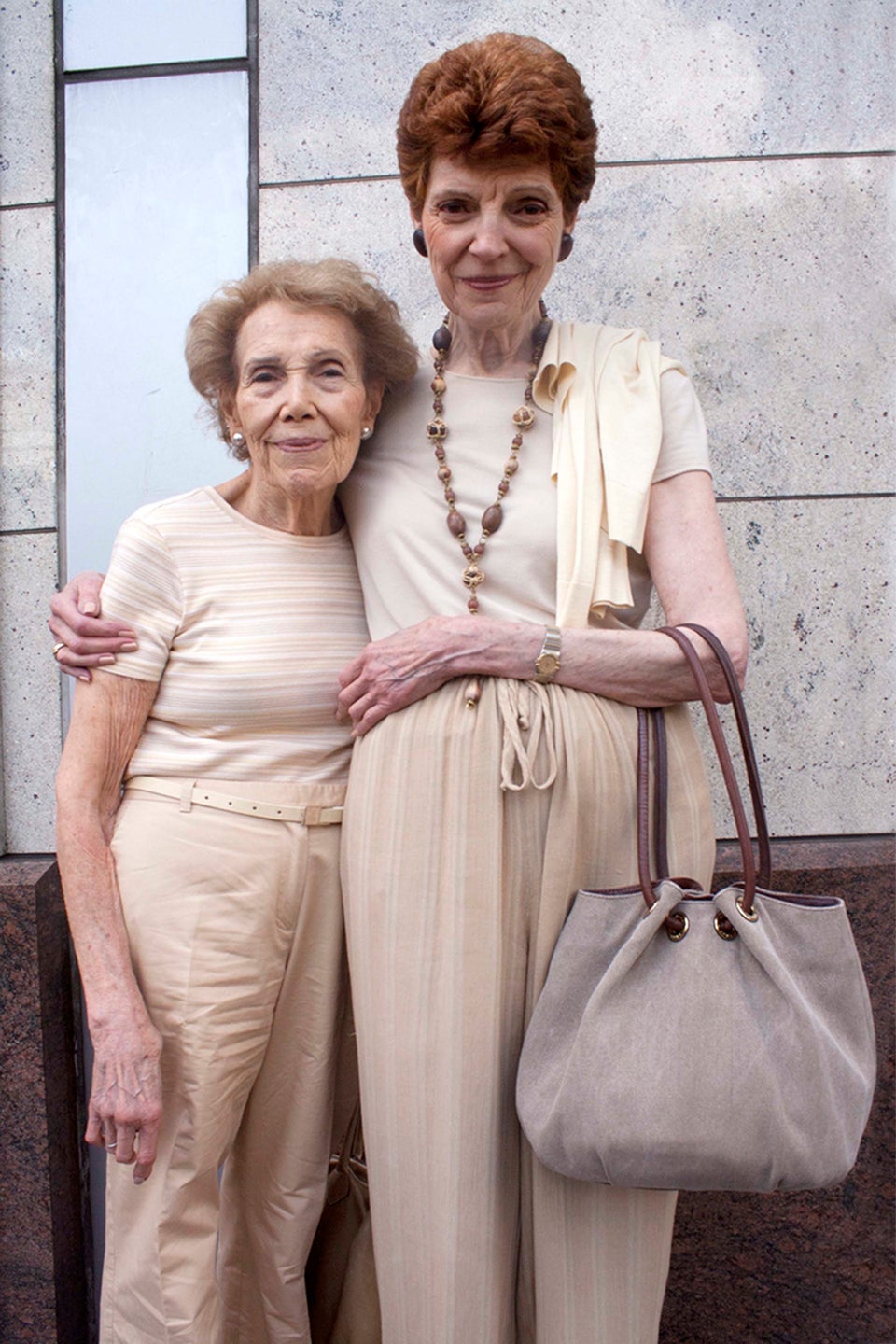 Glam Photos Of Older Women
Popular in the Community