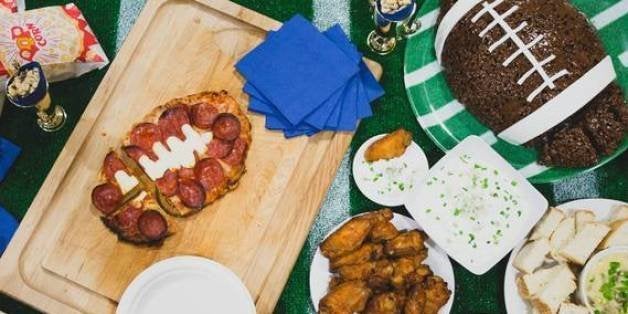 Take out pizza is cool, but when you have guests over for some football there's no hurt in going the extra yard (heh) in treating them well.
We've put together 15 awesome twists on the basic parts of your viewing parties, ranging from your serving options, entertainment and most importantly: the food.
Why make a normal batch of marshmallow crispy treats when you can use a football mold to create a GIANT FOOTBALL? Why serve square or circle pizza when you can shape it like a football?
Even better, how about you ditch that plain white fold out table you're serving everything on and make a table with real turf, that looks like a mini football field? When you're done stuffing your face, you can push everything off that sucker and play yourself some paper football. Check it out: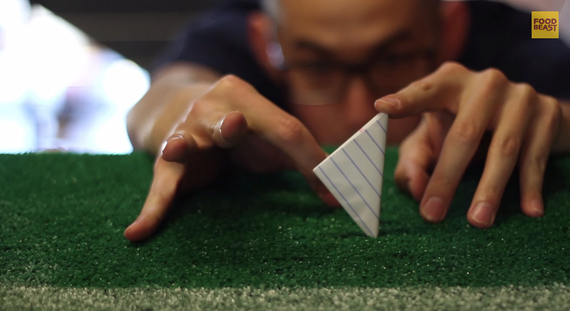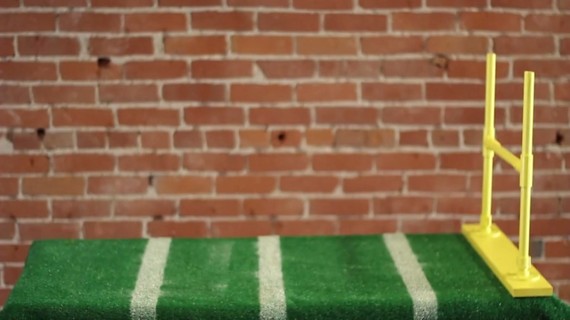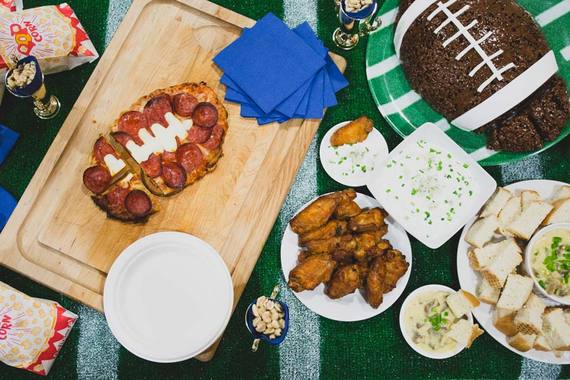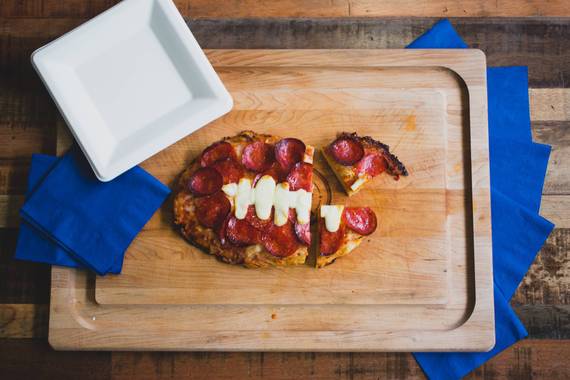 Football Marshmallow Treat: