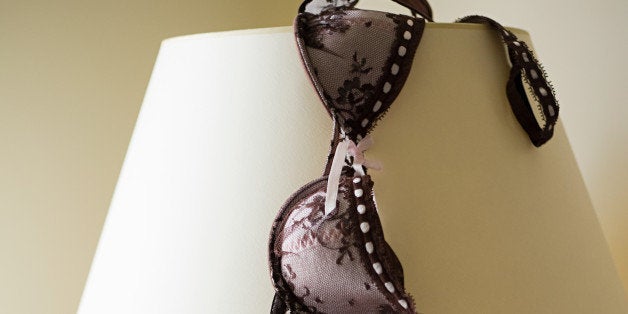 I'm a long time bra wearer, so my bra habits are pretty ingrained.
Over the years, I've shifted my bra buying and wearing routines. I've developed a deeper appreciation for and greater love of lingerie. It's not just because I've grown older or wiser (since the first may be true, but the latter is debatable).
The intimate apparel industry has also gone through some changes over the past four decades. I can buy bras online, from anywhere in the world. I can also support new designers and start-ups, too. But I've changed in significant ways, as well.
Here are some of the things I've noticed about my current bra habits when compared to my younger, perkier years:
1. Embrace changes to my breasts. I knew my breasts didn't stay the same size in my 20s but thought that only happened during my monthly cycle. Even then, I didn't bother to wear a different bra size or style to accommodate regular shifts. Having been through multiple pregnancies and menopause, I get that it's all one big, surprising journey.
2. Shop for what's in the Bra Zone, not one size. Bra brands and styles don't all fit me the same way. Given that cups can be equivalent to each other over different band lengths; I worry less about fitting into one size and work with more letters and numbers.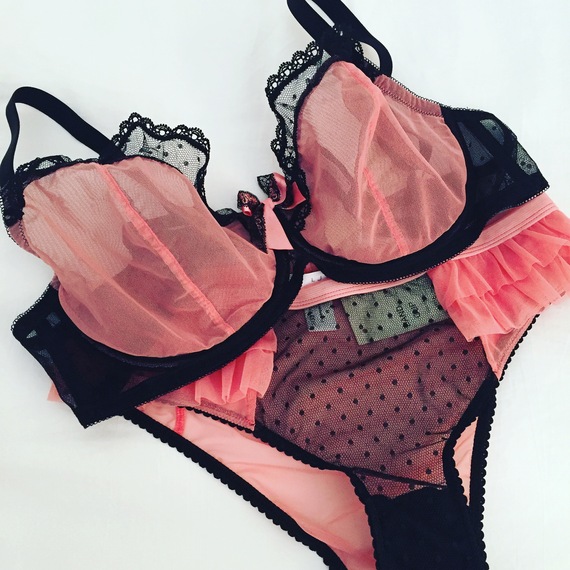 3. Don't blame my breasts if the bra doesn't fit. This realization is a product of knowing my Bra Zone. After all, I don't blame my feet if the shoes don't fit. I just try on another pair.
4. Less concerned with an ideal breast aesthetic. I was unhappy with my breasts throughout my teens, 20s and even up into my 40s. I envied those with smaller boobs and longed to wear pretty unstructured bralettes. Except for a couple of years right after my surgical breast lift, my boobs required more support. Now I know it doesn't matter. Whatever their shape or size, my breasts are unique and perfect. Plus my partners never complain, lol.
5. Buy from online retailers and local boutiques, and rate their services. I was so desperate to find beautiful, affordable bras in my youth that I didn't pay much attention to my power as a consumer or loyal customer. Now I do. I make sure to rate retailers and review products. I want my favorite shops to stay in business!
6. Take in account industry advertising. Part of my problem with bras was a desperation to find something that fit and looked good under clothes. How one brand marketed their products to me didn't much matter. Now I weigh how retailers and manufacturers choose to sell their products. If I find a campaign sexist or offensive, I won't buy or support the brand.
7. Pay attention to the manufacturing process. Who thinks about how and where their bras are made? (Everything I know about sewing I learned in a middle school Home Economics class.) It's not always easy to get this information. Bra parts can come from multiple countries and vendors. But this issue has become more important to me as I age. I try to support companies that treat workers and the environment with care and consideration.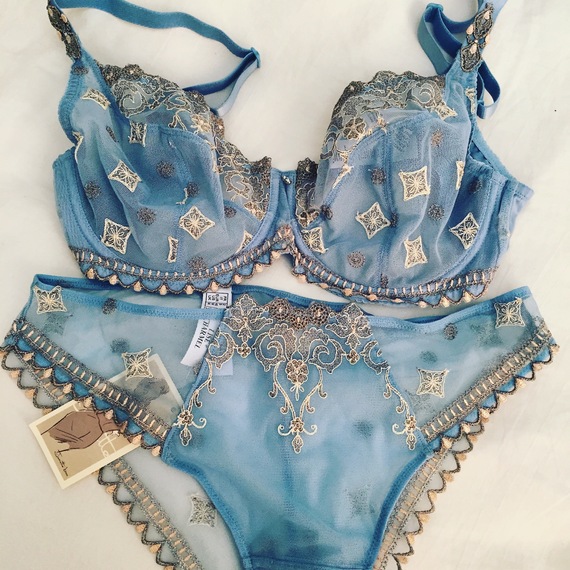 8. Rely on construction and materials to trump price. A $70 bra might be of greater value to me than one that is $150 -- or vice versa. Regardless of the manufacturer, I look at the quality of manufacturing and materials used.
9. Build a bra wardrobe of styles. I bought whatever I could find in my 20s. There are far more brands, sizes and styles to choose from today. I love the possibilities provided by a plunge, balconette or great t-shirt bra when it perfectly compliments the outfit I'm wearing that day.
10. Invest in quality pieces. Yes, I do have more disposable income than in my 20s. That's not the only reason I purchase some brands, though. Higher quality lingerie lasts longer than some of the cheaper alternatives. I'm getting more for my money -- both in support and fashion.
11. Always air dry my intimates. This lesson may have taken me the longest to learn. For many years, I routinely put my underwire bras in the dryer. The high heat destroyed elastic and wires quickly popped out of casings. Not anymore.
12. Launder my lingerie by hand. Another lesson that was hard for me to learn. But thanks to no-rinse products, I've found it easier to hand wash my delicates than put them in a washing machine. Yay for wash day!!!
13. Learned how to resell or recycle my bras. More companies are now in the business of helping consumers recycle bras. There are plenty of organizations that need gently used lingerie as a way to help underserved populations of women. And thanks to the Internet, there are forums for selling used bras.
14. More often than not coordinate bras with panties. You know that feeling of satisfaction when you're totally put together from head to toe? There's nothing quite like wearing a gorgeous bra and panty set, even if it's in a neutral color.
15. Embrace the reality of wearing great foundations. For years, I couldn't wait to bring home a new piece of lingerie and show it off to my long-term partner. Now single, beautiful sets linger a little longer in my lingerie drawer before their first wear. When I do finally give in, it's empowering to know that I no longer need any outside validation. It's about me being good to me.
How about you? Have your bra-buying or wearing habits changed as you've grown older? In what way?
All images copyright The Breast Life