This is one story from Huff/Post50's new series "This Will Be Our Year: 15 Women Over 50 Shaking Things Up In 2015." We'll be following 15 remarkable ladies throughout the year as they make a radical change in their lives, whether it's embarking on a 500-mile hike, starting a new career or attempting to find love on the Internet. Start from the beginning here.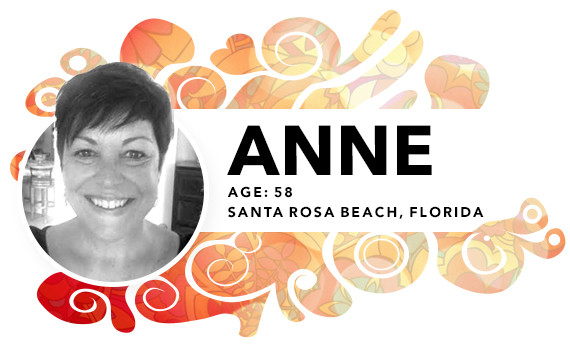 Anne Seidel, 58, is online dating and focusing on finding a new partner.
"I've been dating around quite a bit. When I started this in January, I had 19 dates in two months, which was unbelievable to me. I was just really working it. I think first dates are fun and interesting. You've got to get out there and meet people to know if you're going to like them or not.
What's challenging is that some guys will start emailing you and then just fall off the face of the Earth. A lot of young guys have been contacting me, too. I had a 23-year-old guy today who wrote to me to say how pretty I was. I'm like, 'Are you kidding me?' Thank you, but no. Now that I've been single, I've gone through different phases. I was not dating at all and then just out having fun. I dated a guy for a while in his 40s and I had a friend with benefits for a while. Now, this past year, I'm really looking for a serious relationship.
I met a great guy and we went out for about a month. He was a very nice person, but he had a few issues that I didn't like, so I broke up with him. The very next day, another guy contacted me online. He lives two hours away from me, which I didn't think was so great. But he insisted on driving down here the next day to take me to dinner. We had a great time, so I've been dating him for six weeks now. He's my age, which is nice. He's an attorney and a judge. He's twice divorced and has three kids. He's a very kind, thoughtful, easy-going, laid-back guy, and I'm liking him a lot.
I've kept all of my online dating profiles activated, though. I'm on OKCupid, Match.com, Plenty of Fish, Tinder. That's more than I can keep up with. I keep checking his profiles, since they tell you when's the last time he's been online -- and he's still going online, too! Initially when I started dating him, we'd get together on the weekends and I was dating other people also. But I just started liking him so much that I'm not actively dating anymore.
We see each other every weekend, so we find time to go back and forth. He's been down here three or four times and I've been to his place three times. I live at the beach, so when he comes down here, we go to the beach and go out to dinner. The more I know him, I think I really would like to get in a committed relationship with him. I think I could live with him; I think I could marry him. I think all of this stuff in my head. But we'll see. He's gotta be thinking the same thing, and I don't know if he is or not. I don't have a plan to talk to him about that yet. I'm sure, knowing me, something will blurt out sooner or later.
I don't know if he's dating other people or not. I don't really worry about that. What I worry about is our relationship and if it's moving forward or not. That's the truth. I'm not 21 anymore -- I'm 58 and I'm pretty realistic."
Anne reading online dating messages: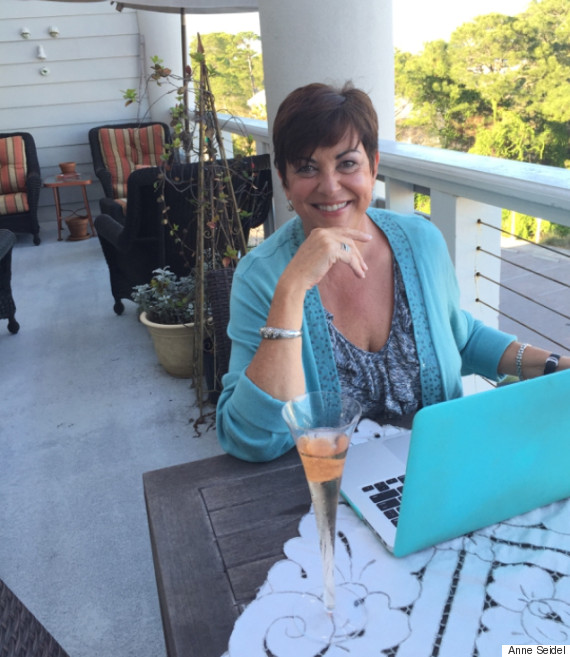 Calling all HuffPost superfans!
Sign up for membership to become a founding member and help shape HuffPost's next chapter
BEFORE YOU GO
PHOTO GALLERY
This Will Be Our Year: 15 Women Over 50 Shaking Things Up In 2015