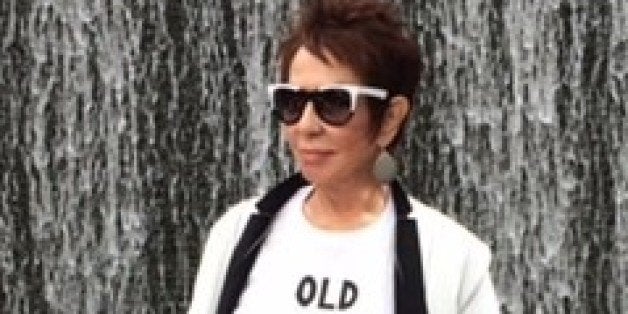 This is one story from Huff/Post50's new series "This Will Be Our Year: 15 Women Over 50 Shaking Things Up In 2015." We'll be following 15 remarkable ladies throughout the year as they make a radical change in their lives, whether it's embarking on a 500-mile hike, starting a new career or attempting to find love on the Internet. Start from the beginning here.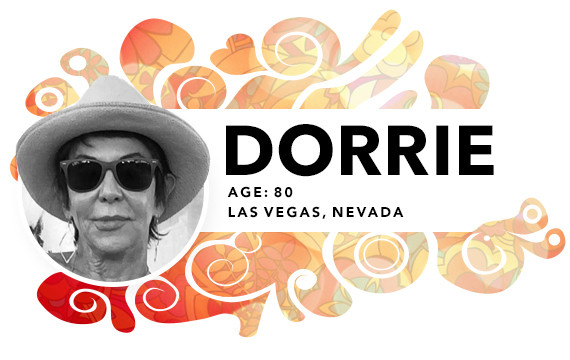 Dorrie Jacobson, 80, is helping older women find their style groove.
"I've had a great past few months and the best news is that we are about to monetize the Senior Style Bible! We have grown our Instagram following to more than 6,300 and Facebook numbers to more than 2,000 and now the challenge is to transfer those people over to our blog. The reason for focusing on social media platforms more than the blog was to establish a wide audience on a variety of different platforms, all of whom can now be introduced to the blog and converted to blog readers as well.
Moving forward with monetization, I'm exploring different affiliated marketing programs to see which would be the best fit for my company. This would allow my readers to purchase things directly from my website. Things are going a bit slower than I would have hoped, but we are making progress so we're headed in the right direction. One of the things I'm doing is using the blog to do a hearing aid review. I'd like to see us lose the stigma associated with hearing aids and instead help the public see hearing aids as a fashion accessory. I'm doing a review for them on the blog and thinking this could lead to a partnership. The one area that has been a little slow is growing our YouTube presence -- but we are working on it!
Mostly what I've enjoyed these past few months is seeing the marvelous response from our followers. They are encouraged and inspired by 'being 80 and wearing stilettos!' Whenever we do fashion shoots around town, I always get stopped and complimented and I tell people 'don't just sit there and think your life is over. Join clubs, date, travel -- live life to the fullest. And look good doing it,' I tell them.
I've been extremely active shooting fashion photographs which are shared daily on Instagram and Facebook along with fashion advice for women over 50. I am very pleased by our numbers growth.
I hear from a lot of recently widowed women who thought their lives were over and then they read what I was doing and now they feel like they have a future. It's been incredible. The best thing for me is being excited to get up every day knowing I will be meeting new people and interacting all day."
Dorrie in her element: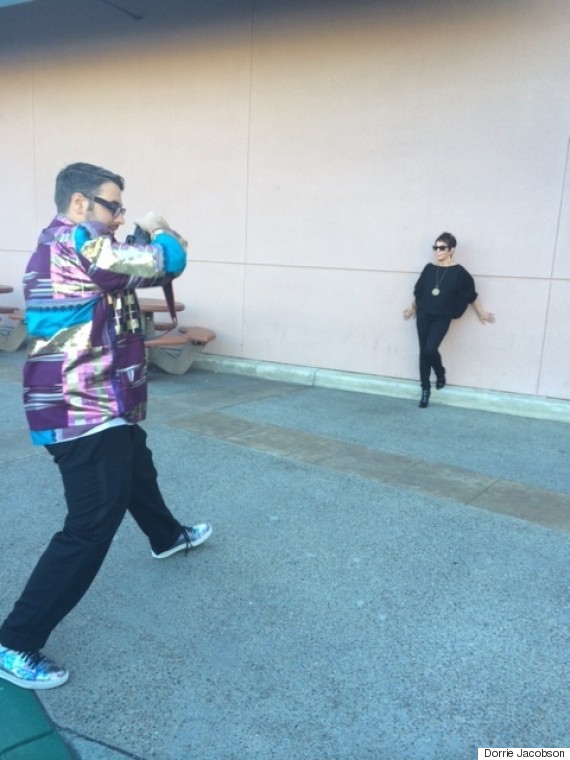 Lookin' good Dorrie!;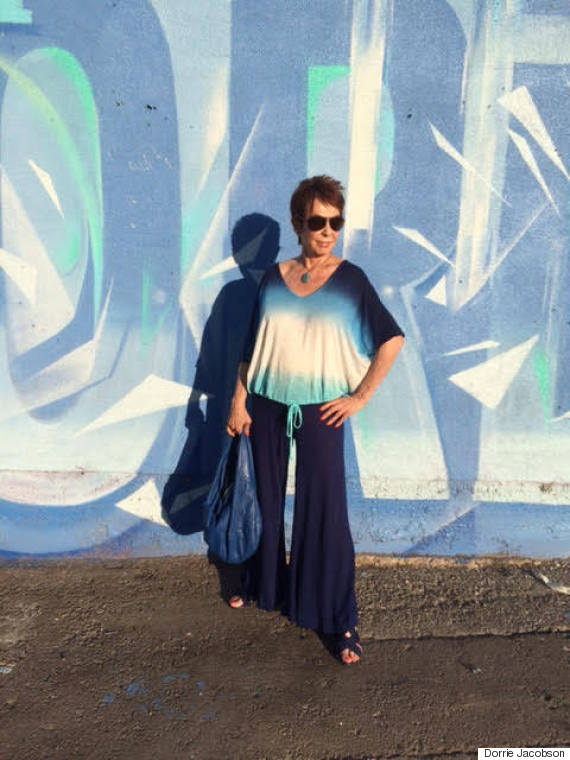 Dorrie in black and white: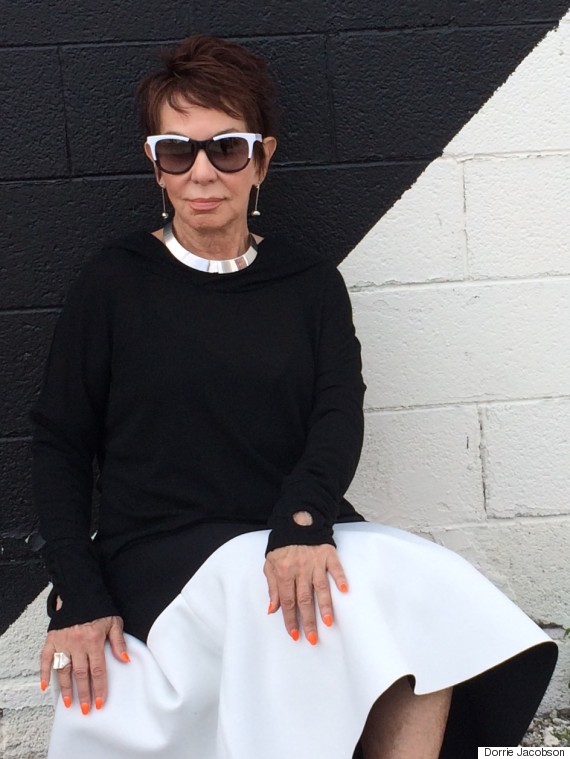 Related
Before You Go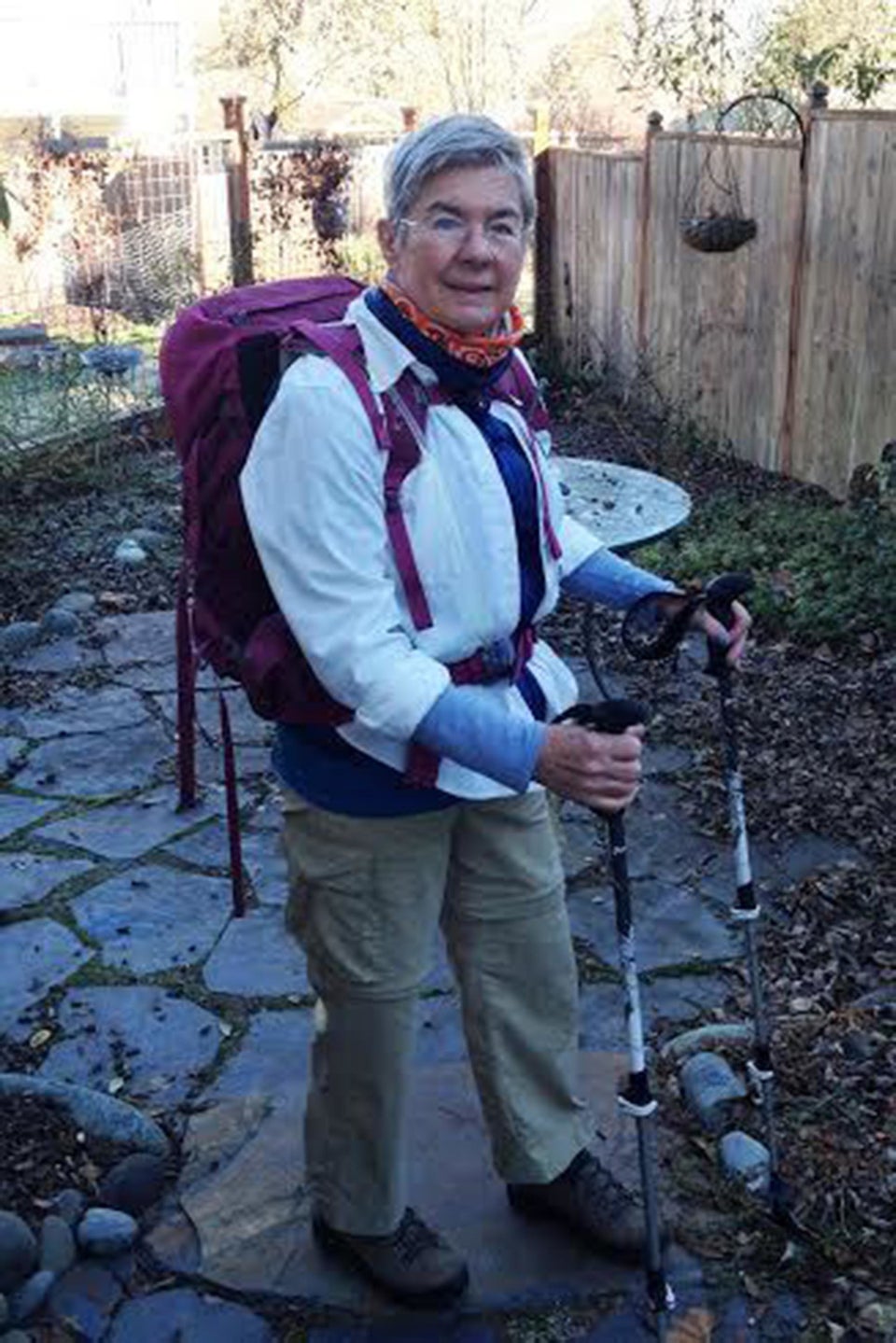 This Will Be Our Year: 15 Women Over 50 Shaking Things Up In 2015