This is one story from Huff/Post50's new series "This Will Be Our Year: 15 Women Over 50 Shaking Things Up In 2015." We'll be following 15 remarkable ladies throughout the year as they make a radical change in their lives, whether it's embarking on a 500-mile hike, starting a new career or attempting to find love on the Internet. Start from the beginning here.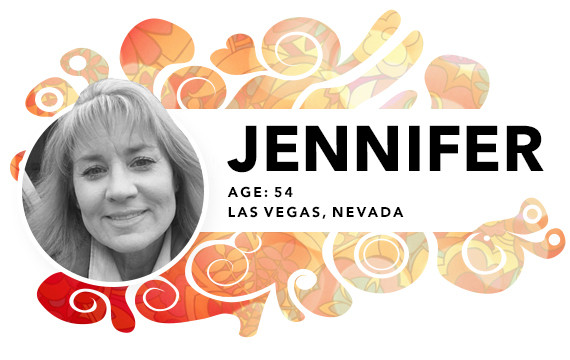 Jennifer Miller, 55, is selling her late husband's ranch in Las Vegas and starting over in San Francisco.
"So far, I have one house up for sale. I bought another house in San Francisco which I've never even seen! I saw a picture of it on the internet, sent my mom and sister up to see it and they bought it for me. They're gutting it and remodeling it for me. They have been fixing it up for a couple of months now. They gutted it and added new windows, new cabinets, new lighting. They did a number on it. I could move into it within the next month but I haven't put up the ranch for sale yet.
I am very anxious to get to the Bay Area. My sister just had her second recurrence of breast cancer and I want to spend as much time with her as I can. I hope in the next few months to be gone from the ranch and living life in San Francisco but there's still a lot to be done, but each day I wake up with a can-do attitude and start marking things off my to-do list.
I'm still in the process of putting my husband's auto collection up for sale. I'd never sold a car before in my life, so I'm proud of myself for that. I've sold six so far and have six more to go. There's also a pinball machine, slot machine, pool table, gas pumps, over 300 model cars and 60 cases of train sets. He just collected everything. I've also donated a lot of stuff and I'm just constantly cleaning, purging and editing.
Eventually, I'll have to have an estate sale to get rid of everything. I'm interviewing auctioneers. I've gotten rid of about 40 percent of the stuff. It's easier now. At first, I didn't want people touching his things or making disparaging comments. But it's still challenging to open up my home to strangers. Three generations of my husband's family lived here and none of his family want any of the stuff. It would be hard for anyone to sort through a lifetime of somebody else's stuff.
I've learned to negotiate with men. I'm 5'1 and 100 pounds and blonde and they walk in here and they think I'm going to be stupid. I've learned to say no and to just turn my back and walk away. I have gone way out of my comfort zone. I've learned to jump start a car. I also go on YouTube if I don't know how to do something. I have a wonderful mentor who I can call when I'm in a bind and he's so helpful. I've always been independent but I've learned you have to ask for help. You have to be willing to step out of your comfort zone. Those are things I was never good at but I'm learning.
I hear from a lot of the other 15 over 50 women off and on. I sent a mass email when I have a 'hallelujah' moment! When one of us emails and we've reached a milestone, we all email back and forth, which for me has been extremely inspiring and heartwarming. It's just nice to know somebody is out there and they care. I think of what the other women are going through and people who have bigger struggles. It inspires me. I'm just very grateful to be chosen with such a wonderful group of women."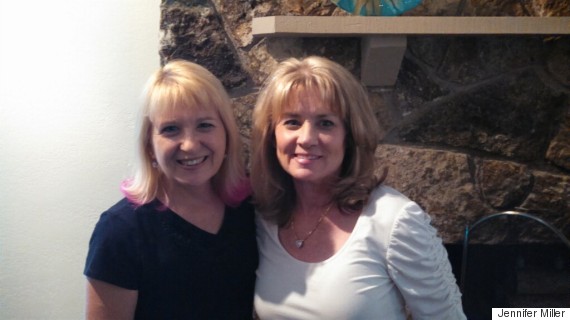 Jennifer with fellow 15 over 50 participant, Tammy Miller (left).


Jennifer's newly purchased home in the Bay Area, ready to be moved into.

Calling all HuffPost superfans!
Sign up for membership to become a founding member and help shape HuffPost's next chapter
BEFORE YOU GO
PHOTO GALLERY
This Will Be Our Year: 15 Women Over 50 Shaking Things Up In 2015