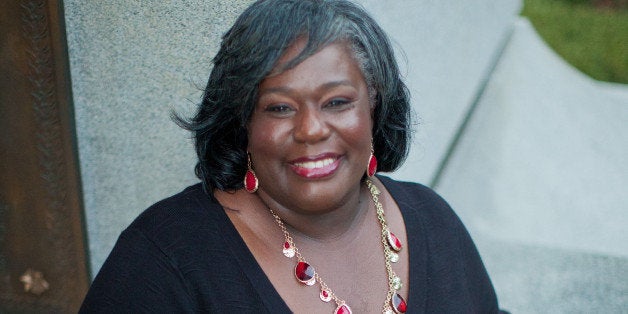 This is one story from Huff/Post50's new series "This Will Be Our Year: 15 Women Over 50 Shaking Things Up In 2015." We'll be following 15 remarkable ladies throughout the year as they make a radical change in their lives, whether it's embarking on a 500-mile hike, starting a new career or attempting to find love on the Internet. Start from the beginning here.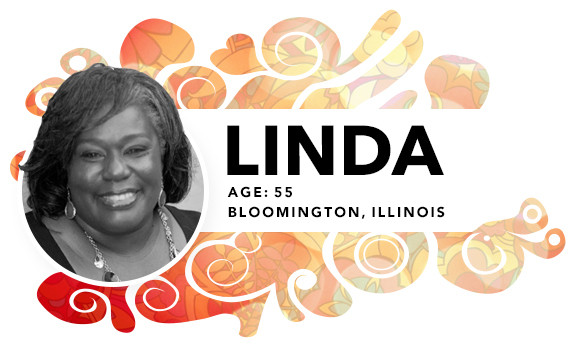 Linda Randle, 54, is trying to lose weight once and for all.
"It's truly been a lifestyle change. I started out working out three days a week, walking for 15 minutes. Now I'm up to five days a week and 30 minutes. I'll do a two mile walk or jog on the treadmill. I'm around 15 pounds down now and just working on increasing the intensity of my workouts.
I used to work out, but very sporadically. This is the most consistent I've been. I'm also changing my eating habits and have become much more conscious of my calories. Like, I ate a Dilly bar and realized it was 200 calories! I thought to myself, the time it would take me to burn up those calories really wasn't worth it, so I'm making healthier choices.
You really just have to change your mind concerning what you eat. You don't just say 'I'm losing weight.' No. It's a lifestyle to remain healthy. It's a transformation.
My next goal is to have the surgery by the end of the summer. The doctors want to see weight loss and make sure you're able to do the required post-op exercises and stick to the eating habits, that's why they make you prep for six months.
The most challenging part is sometimes my schedule is so busy because I volunteer and work full time, that I have to plan my meals. When I don't plan my meals, there's always plenty of restaurants and drive-throughs you can go to. It's easier to get a cheeseburger than a grilled chicken salad. I mean, you don't spend your life eating unhealthy and think it's going to change instantly. But you have to remind yourself not to gravitate towards the easy. It's a constant challenge not to emotionally eat… a lot of times there's just something going on with your feelings, it's not that you're actually hungry.
I just couldn't do it without the support of my nutritionist and doctor. I also have women in my life that hold me accountable. They know my struggle with weight and whatnot and when I told them about my plans for the surgery, they were supportive. We work out. We check in on each other.
I've learned a lot about myself so far. In my blog, 'It Is Never Too Late,' I explained my attitude toward food. Being sexually abused as a young girl, I ran to food for comfort instead of dealing with the issues. It wasn't that I was hungry, but you just keep eating and eating instead of dealing with the cause. It's a gradual process, gaining weight. And the biggest thing I've learned is that I don't have to need food as comfort. That I can just see it as a source of energy.
It's hard work. There's nothing easy about it. When I first started working out in January, my legs would be so sore I thought, 'I don't know if I can do this.' But I kept pushing and working through the pain and telling myself it will all be worth it. The pain doesn't endure, but I can."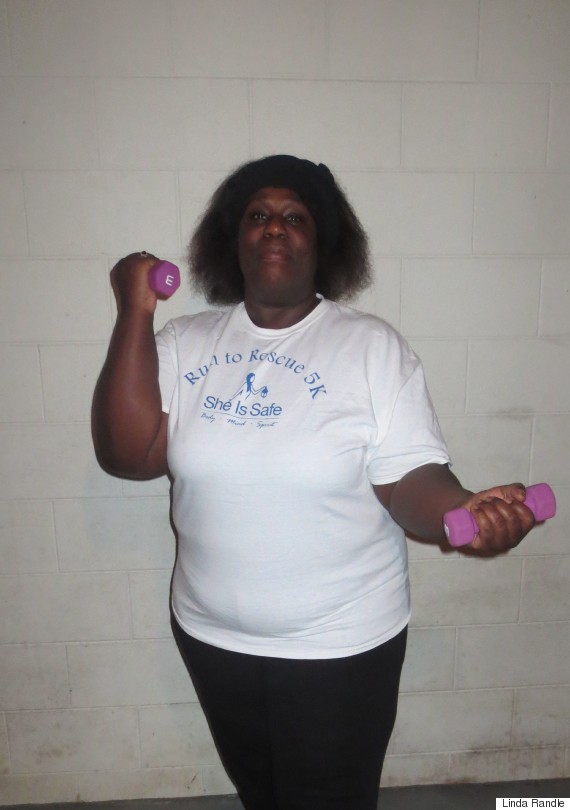 Linda working out with weights.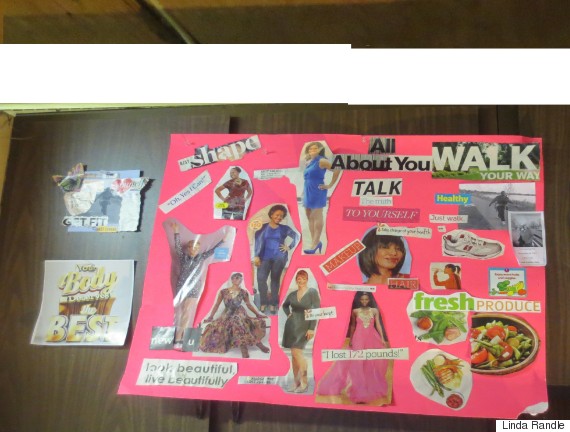 Linda's motivation board featuring various sources of inspiration.
Calling all HuffPost superfans!
Sign up for membership to become a founding member and help shape HuffPost's next chapter
BEFORE YOU GO
PHOTO GALLERY
This Will Be Our Year: 15 Women Over 50 Shaking Things Up In 2015