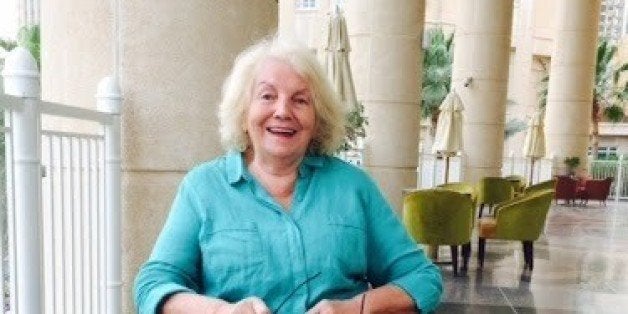 This is one story from Huff/Post50's new series "This Will Be Our Year: 15 Women Over 50 Shaking Things Up In 2015." We'll be following 15 remarkable ladies throughout the year as they make a radical change in their lives, whether it's embarking on a 500-mile hike, starting a new career or attempting to find love on the Internet. Start from the beginning here.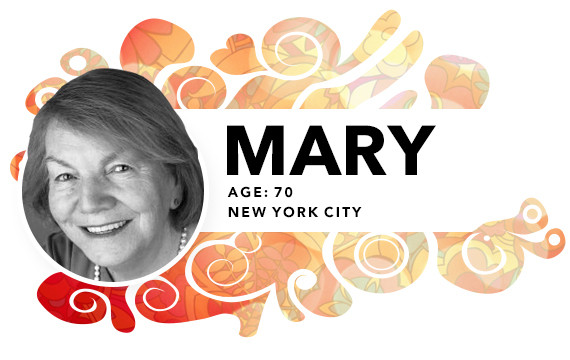 Spurred by her daughter's suicide, Mary Shakun, 70, will lose 50 pounds and bring a suicide-deterrent app to market.
"I'm happy to report that I've lost one dress size. I became very ill this winter with serious bronchitis/asthma and feel like I've gotten a bit of a late start. It wasn't until March that I was really well enough to go to the gym. I'm in Qatar visiting my other daughter until the end of June and have a three-month full membership at the Four Seasons Spa & Beach Club, Doha. At the rate I'm going I will definitely lose 50 pounds before the end of the year.
"I've plateaued on developing my anti-bullying, anti-suicide app. A major setback was going after the copyrights for songs and meditative talks from big experts who don't answer emails. That being said, when someone is suicidal it doesn't really matter if the voice is that of Deepak Chopra or Mary Shakun. I've connected with some people who are in a position to help me move this forward. Another setback was finding the right designer to actually design the app. I've gotten price quotes from $25,000 to $100,000. I also spent a good deal of time on the issue of whether we needed to affiliate the app with a psychiatrist. I do not believe it's necessary.
I believe I can bypass the copyright issues by using YouTube videos attributing copyright to the artist. I'm a certified hypnotherapist with a great accent (so I'm told) and so I've now decided to record some -- if not all -- of the meditative talks myself. And I have a call out for others, who are not the Deepak Chopras of the world, but rather ordinary people to contribute their meditative talks/songs etc. I am aiming to bring the app to market by the end of September.
My Million Dollar Boardroom is holding two workshops in Doha (Qatar) -- a one-day workshop on May 28 for coaches, holistic practitioners and other entrepreneurs to help them accelerate their business. The other will be June 4-5, 2015 and is intended for small businesses.
I'm certain I can overcome whatever obstacles present themselves; I will meet my goals."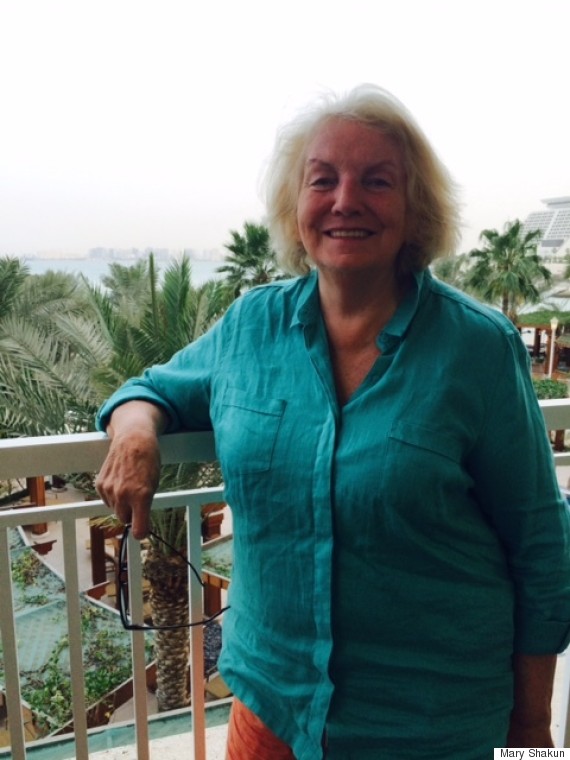 Calling all HuffPost superfans!
Sign up for membership to become a founding member and help shape HuffPost's next chapter
BEFORE YOU GO
PHOTO GALLERY
This Will Be Our Year: 15 Women Over 50 Shaking Things Up In 2015