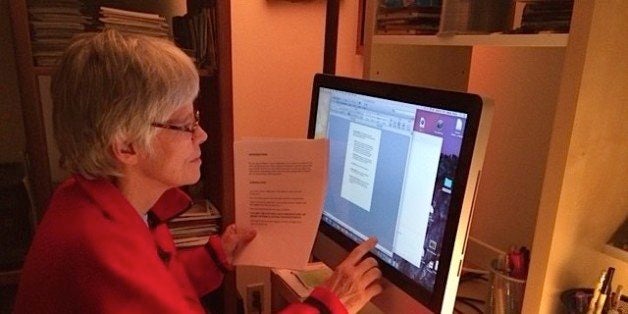 This is one story from Huff/Post50's new series "This Will Be Our Year: 15 Women Over 50 Shaking Things Up In 2015." We'll be following 15 remarkable ladies throughout the year as they make a radical change in their lives, whether it's embarking on a 500-mile hike, starting a new career or attempting to find love on the Internet. Start from the beginning here.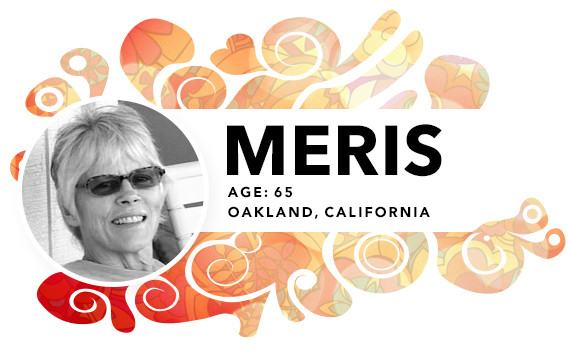 Meris Emory, 65, has retired, is about to take her trip-of-a-lifetime, and will soon start a workout program for fellow sufferers of Parkinson's Disease.
"I retired on April 2 and I feel just great about it -- elated, actually! I loved doing my job up until about two days before I left -- I loved it for 40 years -- but man, at the end, I was just ready to move on. Sure I miss my co-workers, but life feels so much easier to me now, no more 12-hour days and I can work on my own projects. I'm loving it.
I had a great 65th birthday party at the end of March. My friends all flew in, even the ones from Hawaii, and we all cooked together and had the best time. We played music outside -- stuff from the '60s. '70s and '80s -- and we hung out and talked and just had a great time all being together. I love just being around the people I love.
On May 4th, Liz and I leave for a month-long camping trip and right now we're busy getting ready and packed for that. We're going to meet friends in Arches National Park and travel together through the Southwest. We'll stay in Utah, Arizona and New Mexico. They have a popup trailer and so do we, so we'll visit all the national parks, cook, hangout, hike together. Just our friends and our dogs. We'll spend four nights camping on rim of the Grand Canyon. I've always wanted to do this, so it's like a dream come true for me.
And then it's home and down to business. I have developed my workout program for people with Parkinson's and had a physical therapist help me fine tune it. I hope to have it launched and in place at the Piedmon Gardens senior center by mid-June. My own health has been stable. I wish my arm and hand were stronger, but I'm working on it. The shaking wouldn't be a problem, but it's just like having a limb that doesn't want to come to the party, won't acknowledge that it's part of your body.
I also joined a free dance class for Parkinson's groups. I'm taking a ballet class with the Mark Morris Dance Company -- two dancers lead a 90-minute workout. It's just awesome."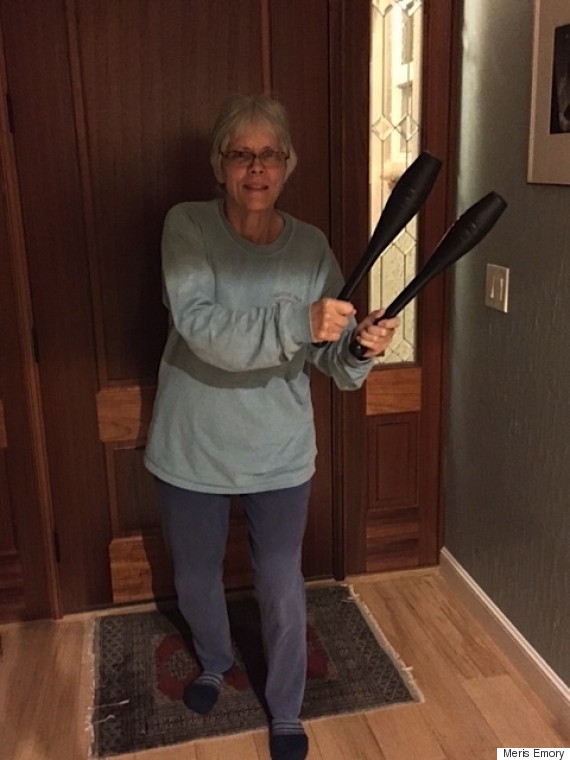 Calling all HuffPost superfans!
Sign up for membership to become a founding member and help shape HuffPost's next chapter
BEFORE YOU GO
PHOTO GALLERY
This Will Be Our Year: 15 Women Over 50 Shaking Things Up In 2015