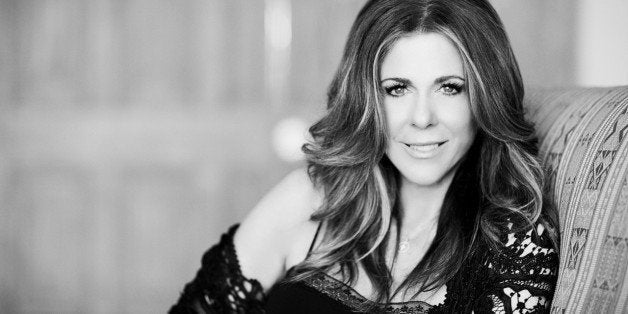 Dear Readers,We're seeking 15 women age 50 and older who plan to make a radical change in their lives in 2015. Whether your New Year's resolution is to strike out on your own, reinvigorate your marriage, get healthy -- through diet, exercise or something else -- start a business, adopt a child, overcome a fear or learn a new skill in 2015, we want to hear from you. The aim is to create an inspiring initiative that reminds us it's never too late to change your life, pursue your passion, or prioritize personal happiness and wellbeing over traditional definitions of success.
When we launched Huff/Post50 in 2011, we made clear our generation was not ready to go gently into the night. Since then, we've provided a unique platform for bloggers to explore the issues and ideas that matter most to those over 50. While we've heard countless stories about people who've reinvented themselves for the better after turning 50, we've also heard stories about women who feel invisible after they pass the big 5-0. One recent study pointed specifically to 51 as the age when many women start to feel they no longer matter. The result, says the study of 2,000 women, is depression.
While we admit we live in a culture that often equates beauty and energy with youth -- leading to a lack of self-esteem among at least some older women -- we'd like to turn that way of thinking on its head. We believe women can be smart and sassy, beautiful and confident -- and that they can make extraordinary contributions to the world around them -- whether they're 50 or 75 or 100. And that's why we're seeking 15 women 50 and older who plan to make a change in their lives in 2015.
So if you are indeed a woman with a plan -- a big plan -- for 2015, please email the following to 15over50@huffingtonpost.com and/or shelley.emling@huffingtonpost.com -- and put 15 Over 50 in the subject line:
Your nameYour hometownYour contact information including email address and daytime phone numberA specific explanation of how you plan to change your life in 2015 (even just 100 words will do)A current photo of yourself (if you want to send a video, even better!)
We will choose 15 women 50 and older to feature on The Huffington Post. Throughout 2015, we'll follow your progress, tell your story, and be your biggest cheerleaders.
The deadline for submissions is 11:59 p.m., eastern time, on Monday, January 5, 2015. Please note that your submissions are subject to HuffPost's user terms, and please, no music if you submit a video, unless it's an original work you composed and are playing. Thanks!
Help us to celebrate all those who are reinventing themselves, no matter what their age.
Rita Wilson is an actor, singer, producer and Huff/Post50's editor at large.
Related
Popular in the Community