When we say "expensive sandwich," you might think truffle-encrusted filet mignon on a bun dusted with gold. But not this time!
Here's a sandwich that will force you to think about where your food comes from. In the video above, How To Make Everything's Andy George goes to great lengths to assemble a sandwich from scratch. That means spending 6 months and $1,500 dollars to grow vegetables, make salt from ocean water, pickle cucumbers, milk a cow, ride a cow (not required), turn that milk into cheese, grind flour from wheat, collect honey, and, perhaps most shockingly, slaughter a chicken.
But, oh, that first bite. So worth it. So delicious.
Also on The Huffington Post: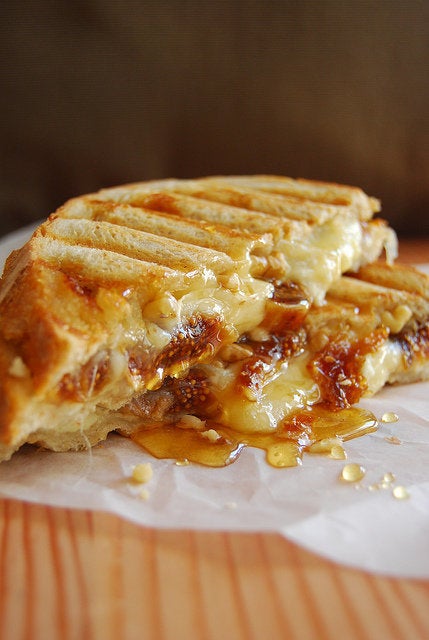 The Best Grilled Cheese Sandwich Recipes