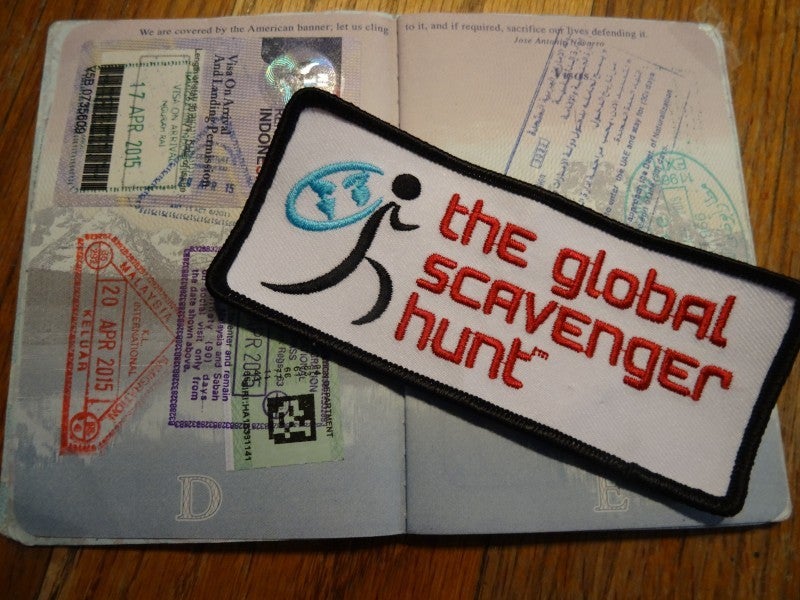 Where to go? Where not to go? That is the question for travelers in 2018.
The year-end dust has settled: We have read all the "best places, must see and top destination" 2018 lists, talked with many other writers and so-called "travel experts" and compiled all our facts. Time for our annual GO/no-GO Travel List.
There is good news and bad news for travel in 2018. The good news is that despite media ramblings to the contrary, the world is actually a really safe place to travel in; in fact, it is a 94% conflict-free zone. The bad news is that there are more travelers than ever before (over 1.3 billion) going to all those great destinations.
No matter, what serious travelers want are authentic, exciting and participatory adventures—it does not matter where it is.
First, the bad news again: a few destinations you might want to voluntarily avoid aside from the middle seat on a long-haul flight, here is the 2018 Travelers no-GO List.
Like misbehaved school kids getting put on a No-Go-List (Billy Chalmers you are a planetarium No-Go)…these nation-state outcasts fall on the bad side of the terrorism/failed state nexus, filled with: conflict entrepreneurs, malnutrition, cholera, human smuggling, the re-emergence of slavery, corrupt regimes, and the growing ranks of a "gun class" wreaking havoc on already divisive, fragmented and desperate places. Our Hobbesian hellholes include:
The large geographic war zones of: Iraq, Afghanistan, Syria and Yemen. The smoldering growing lawlessness of: South Sudan, Libya, Congo, Central African Republic, Somalia and Cameroon. And the increasingly depressing zones of Myanmar's Rakhine State and Ukraine's Donetsk and Luhansk areas. I think we can all concur that for the most part, the average traveler should simply avoid these areas.
To these no-GO hotspots, we would add a few global outliers, call them Dishonorable Mentions, to the list in 2018.
Venezuela - Change was brewing with the recent elections a few years ago that were nullified by bus driver-cum-strongman President Nicolas Maduro. To say things have regressed, is to use a polite word. Sadly, this amazingly rich in travel adventure potential country (Los Roques, La Gran Sabana, Angel Falls, Coralline islands, the mighty Orinoco, the Andes, etc.), is now dealing with a full blown humanitarian crisis: regular unrest, chronic food shortages, child malnutrition, run-away inflation and an alarmingly growth in desperate violent crime. Caracas is the closest thing to modern-day dystopia that Kurt Russell could make a movie called Escape from Caracas. Indeed, the exodus has begun.
Madagascar – Early this year I was on my way to Madagascar, but was stopped dead in my tracks upon arrival in South Africa, when I was notified that there had been an outbreak of…wait for it…bubonic plague! As in Black Death…and I didn't have a shot for that! Seems the medieval scourge is back in the urban areas of this formerly Eden-like island country, and so, I called a travel audible and headed elsewhere after learning that Madagascar accounted for over 95% of reported plague cases worldwide. No thanks.
FIFA World Cup – Now I am an avid soccer (futbol) fan, but I will be passing on the 2018 version to be held in Russia next summer. Not because of the onerous visa paperwork required. Not because of the corrupt relationship between FIFA and Putin's cronies. And not because the USA team did not qualify. I am not going because Italy did not qualify, and I just can't imagine a World Cup tournament without the six-time championship finalists theatrics. Like the Hatfield's without the McCoy's—what's the point?
Now, knowing where not to go is half the equation, now the GO-List. But in all honesty: Do under-the-radar off-the-beaten-path travel gems really exist? Well, it depends whose radar you are using: a travel neophyte or a Century Club member?
Certainly "hidden gems" do exist, second and third tier destinations for the most part off the well beaten tourist track. As a contrarian traveler, I would chose: Dalmatian Coast instead of Cinque Terre, Malta instead of Southern Spain, Apulia instead of Tuscany, Cork instead of Dublin, Viet Nam instead of Thailand, Sri Lanka instead of India, and Porto instead of Lisbon.
Bucket lists vary, but here would be my 2018 GO-List:
2018 Winter Olympics – In South Korea this year between February 9–25. Go to experience the amazing camaraderie that surrounds Olympic games. Go to experience the new high-speed rail line that will whisk travelers from Incheon International Airport to Pyeongchang in about an hour. Go to disprove the Olympic Games Syndrome - a belief that places will be too crowded so travelers actually stay away. Or go to piss off both Dear Leaders: Kim Jong Un and Donald Trump.
Luang Prabang, Laos – An amazing little colonial town bursting with energy, history and adventure to be had: golden Buddhist temples, French-colonial architecture, hiking trails, elephant sanctuaries, Mekong River cruises.
Valletta, Malta – I have been bullish on Malta since a 2004 GO-List. An exciting mix of Sicily, Cyprus, Marseilles and Tunis, this historic city on this amazing island is an exotic departure from the traditional popular Mediterranean hot spots. With only about 350,000 citizens, this little big port city makes for an enticing place to visit. Maybe the new Paris of the 20s, Bali of the 70's, or new Prague circa 1990? Just saying...
The Global Scavenger Hunt - It has been called the Burning Man of travel adventure, and is becoming for travelers-in-the-know, a cult-like institution celebrating their 14th edition in 2018. It's like taking A Blind Date with the World, a real-life around the world Amazing Race-like competition; and it offers philanthropic opportunities. Where's the bad? The 2018 edition of the annual three-week travel adventure event is scheduled for April 13-May 5, 2018. (GlobalScavengerHunt.com)
Granada, Nicaragua – Visit graceful Granada and all of peaceful Nicaragua before the Chinese cut it in half digging their own China Inc. Panama Canal. Discover majestic volcanoes (that you can surf down), cloud forests, gorgeous beaches and colorful architecture. Beaches, jungles, lakes and volcanoes, oh my...
Colombia's Pacific Coast - FARC paramilitary groups and memories of Colombia's civil war have been banished since the government's 2016 peace deal. All of Colombia is alive and bursting with colorful signs of life: Bogota, Medellin and Cartagena. But my gut contrarian instincts want me to suggest Colombia's Pacific Coast that offers El Chocó, a strip of virgin beach and rain forest, along with some amazingly serene fishing villages of Nuquí and Bahía Solano. Go now!
Sonoma County, California – Okay, I am biased, I live here; but like Napa, we are open for business after suffering horrific personal and property losses in the firestorms of autumn. So much to see and do and eat and drink. And it is not just about wine country anymore, although wine is big here…but so too is the craft beer and legal cannabis scene, cheap eats abound with budding wannabe Thomas Kellers opening all types of accessible joints. And the views are nice: from picturesque Bodega Bay, eclectic Sebastopol and riverside Guerneville and haughty Healdsburg. Come...eat, drink and be merry.
Honorable Mentions on 2018 GO-List include: Mendoza, Argentina; the national parks of Botswanan; Uzbekistan's ancient Silk Road cities of Bukhara and Samarkand; and the French Mediterranean island of Corsica.
Calling all HuffPost superfans!
Sign up for membership to become a founding member and help shape HuffPost's next chapter
This post was published on the now-closed HuffPost Contributor platform. Contributors control their own work and posted freely to our site. If you need to flag this entry as abusive,
send us an email
.