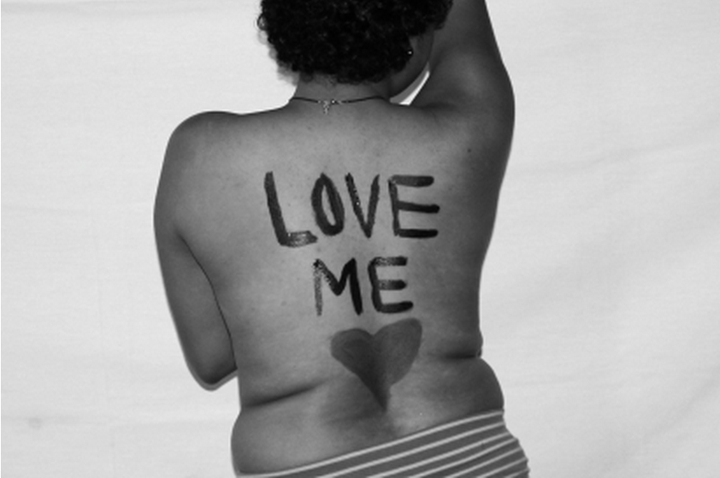 One student didn't like the way society portrayed black women and chose to do something about it.
"All the images that we see of women of color... we over-sexualize, fetishize and [eroticize] them," Jo'Nella Queen Ellerbe, 22, said. "[We] don't really have control of those images." So Ellerbe decided to produce a photo project at Brown University with other students, Jacinta Lomba, 20, and Taylor Michael, 20, that aimed to show the beauty in black women's bodies for a Women's History Month exhibit.
The photo project, titled "Eminence," included images of words and phrases written on the backs of 18 women, including herself, from across the African diaspora. Ellerbe, who is Afro-Latina, said the goal of putting the words on each woman's back was to replace society's negative perceptions of black women with messages of empowerment and control.
"I just thought a lot about women's backs and how I feel like women of color, especially black women, their backs hold both a burden and a lightness," the Harlem native told The Huffington Post. "I think [it's] a release and a breath of air when we get to show ourselves the way we want to be seen."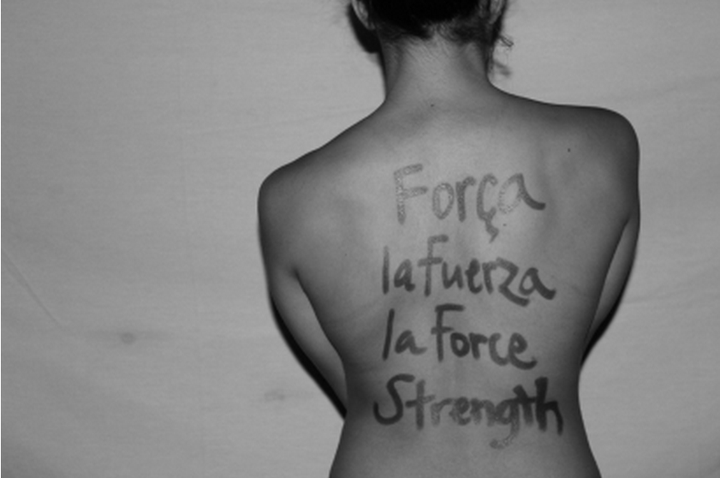 Ellerbe and her team encouraged the participants to choose the words they wanted to display and asked them to select the photo they wanted to include in the exhibit. 
"I wanted to allow and provide the space for some of these black women to just exist publicly," Ellerbe told HuffPost. She said it was liberating to "have this photo taken of just your body and what your body is. Just knowing that you're in control of that one image of yourself."
The women, photographed by Michael, were all Brown students and had statements like "I'm angry and that's okay" and "I am enough" written on their backs with paint. A few even wanted to have the phrases written in a different language as a nod to their heritage, like Ellerbe who had the phrase "Soy la Reina y nadir me puede guitar eso" sprawled across her back. The photo series ran in March and April of this year as a part of Brown's multicultural heritage program. 
"As a result of creating this gallery it made even more concrete for me the power, strength and beauty of black women," Ellerbe said. "And reminded me why fighting oppression and healing is so important through art."
Check out more photos from the exhibit below: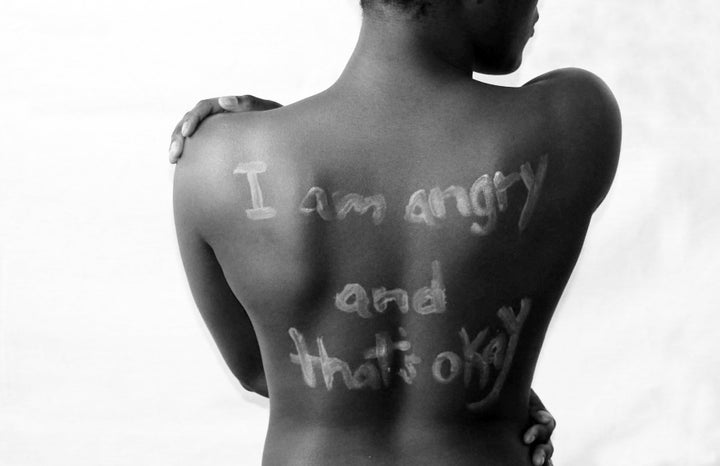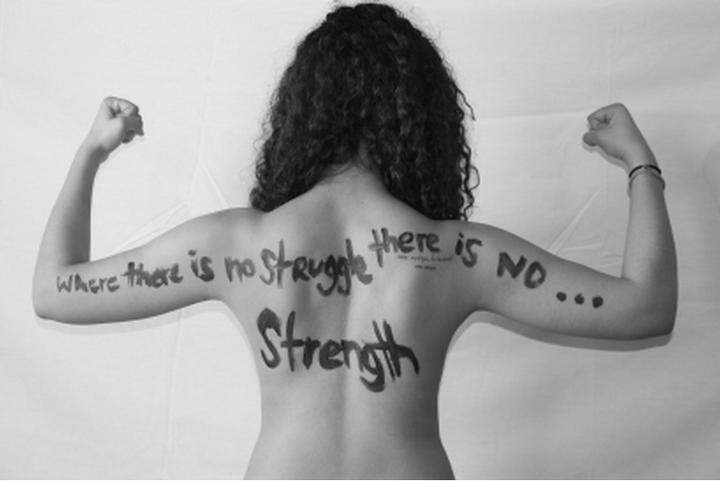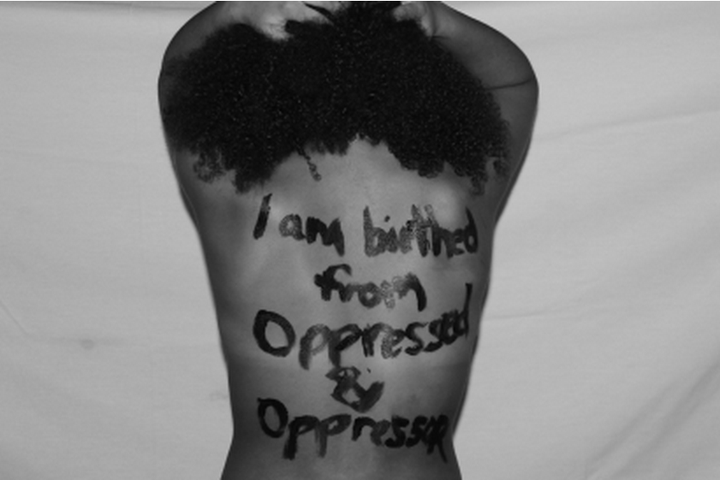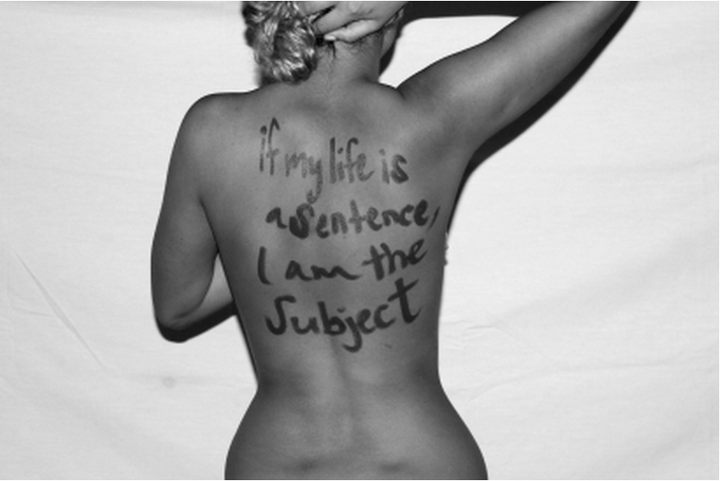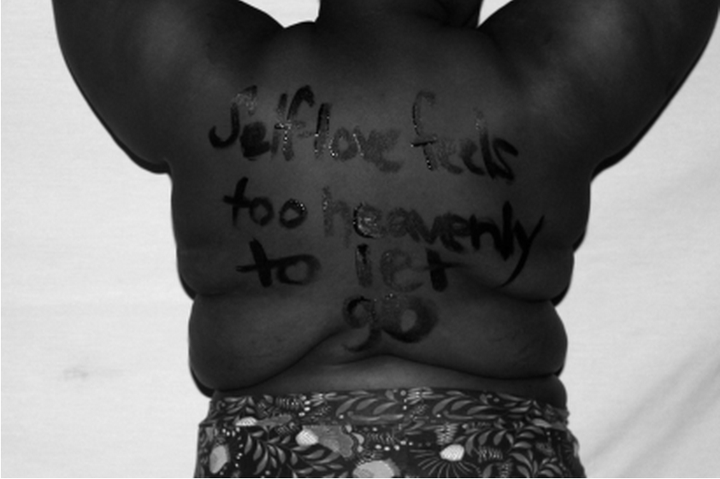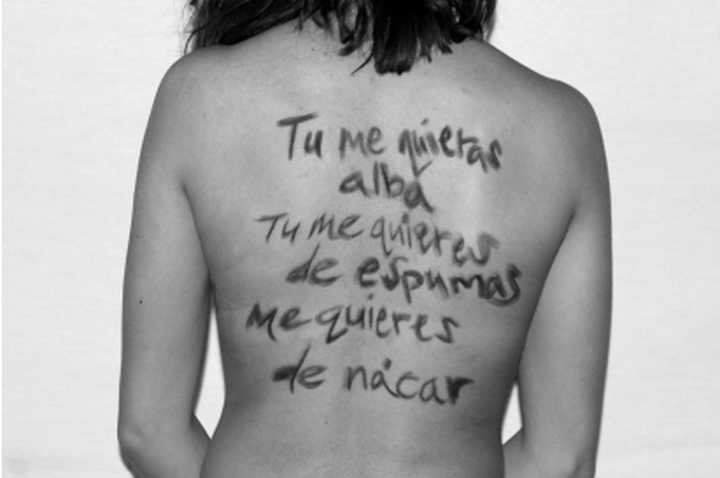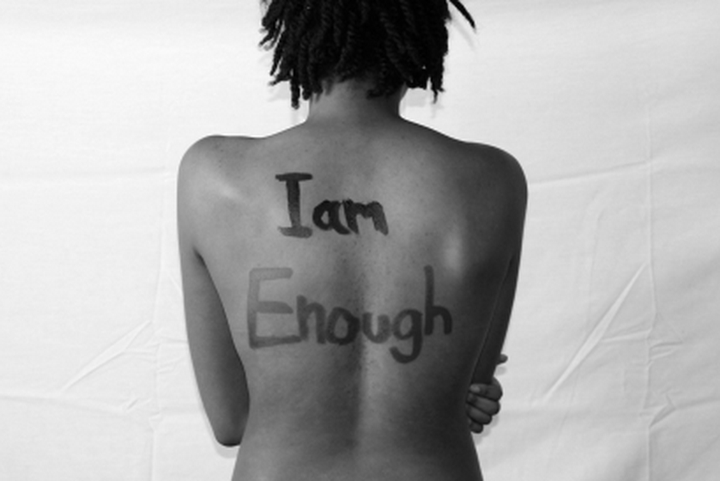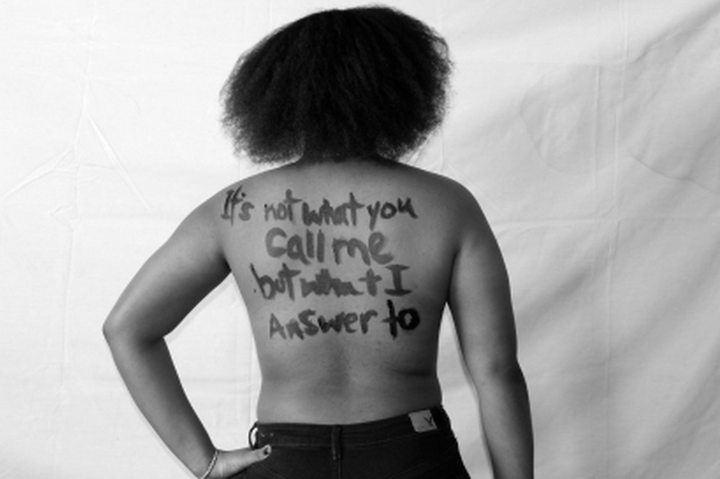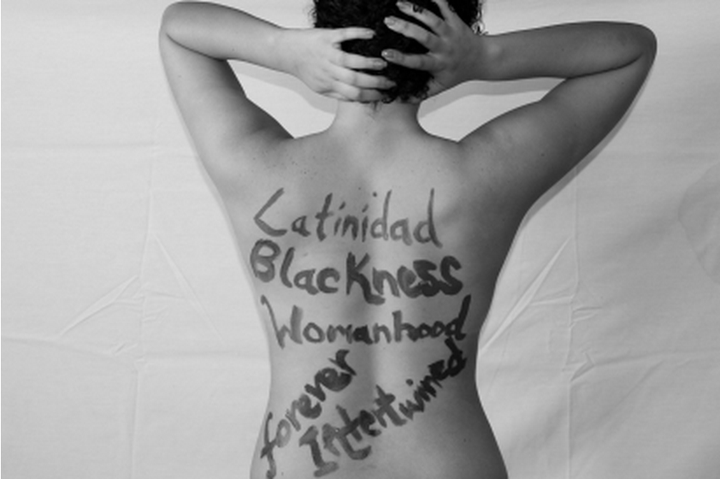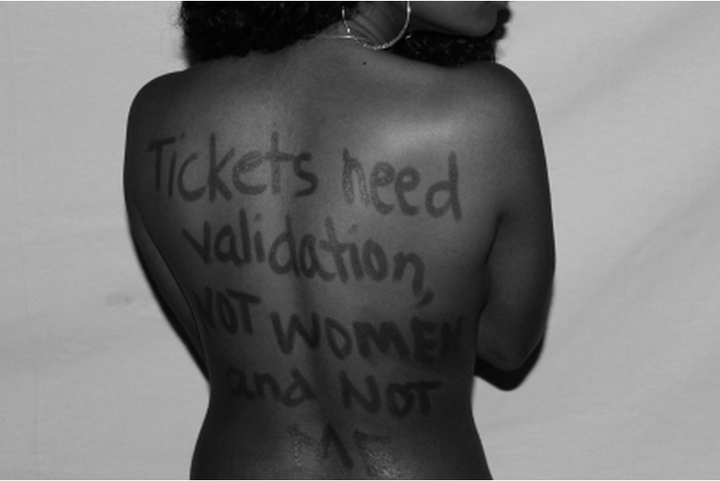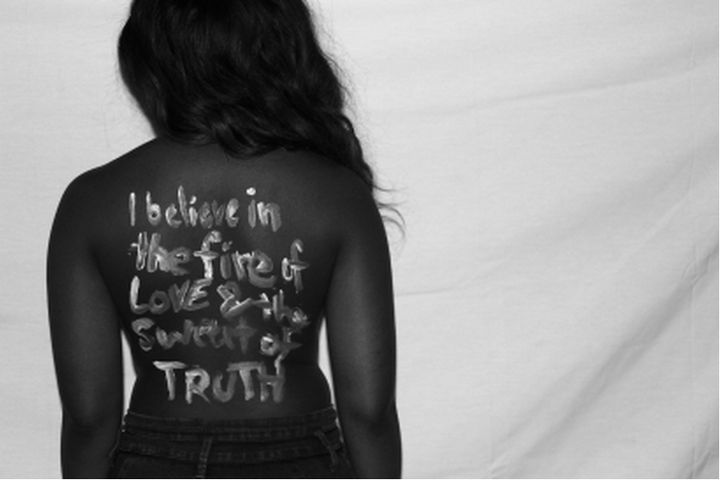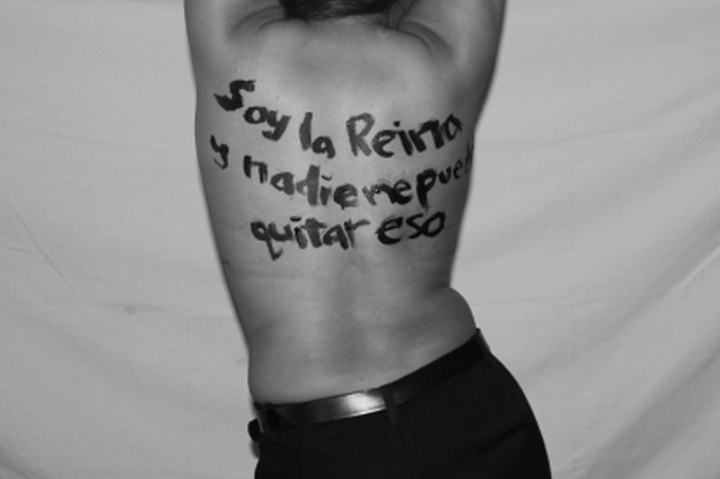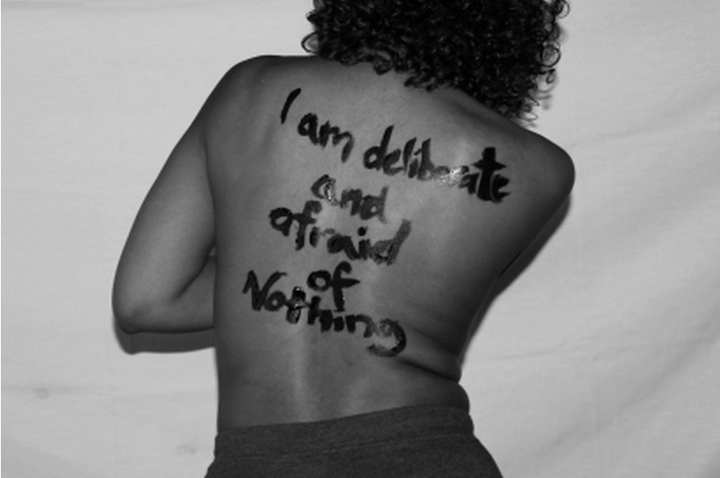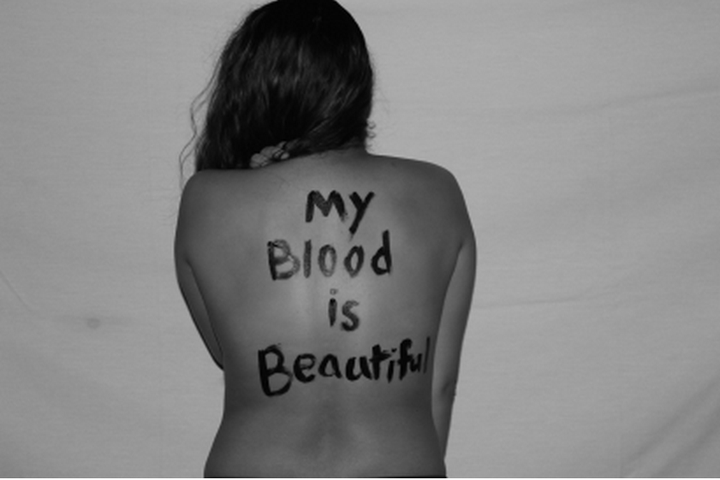 PHOTO GALLERY
#SayHerName Vigil
Calling all HuffPost superfans!
Sign up for membership to become a founding member and help shape HuffPost's next chapter