Mobility for physically and mentally challenged people in Northern Uganda. Widespread humane education in Australia. Community gardens for all in Chico, California. Literacy for children in the Colombian Amazon. Promoting animal kindness in Malawi. Healing for child victims of sex trafficking in New York, NY. These are just a few of the projects that were awarded 2014 Impact Grants from the Pollination Project today.
A year-end tradition, the Pollination Project selects a handful of grantees who have shown significant progress with their work, and who have a plan for how to really maximize another financial investment. This year 140 very worthy grantees applied for Impact Grants, and we selected just 16 to receive second grants of $500-$5000.
Here are this years' winners: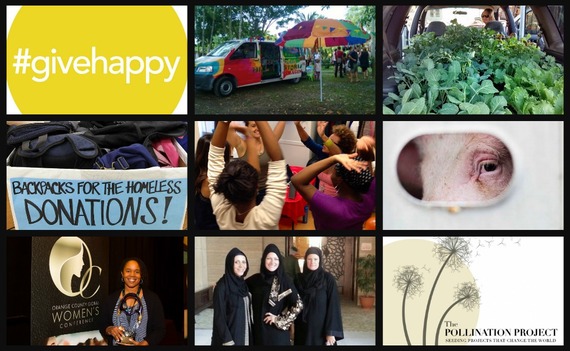 Jenny Lowrey, From the Ground Up Farms, Chico, CA
Community gardens that promote individual and community health.
Doxie Kaltz, Burners Without Borders, Detroit, MI
A community-driven effort to support homeless residents of Detroit.

Hayu Patria & Adam Breasley, Our Seeds, Our Future, Bali, Indonesia
Launching a bio-diversity farm in Indonesia, inspired and guided by Dr. Vandana Shiva.

Aneri Patel, ENVenture, Uganda
Microloan fund for sustainable technology in developing countries.

Krista Imbesi, Our Feet are Rooted, Uganda
A documentary about corporate land grab efforts in Northern Uganda.
Congratulations to our 2014 Impact grantees who have shown us that a small grant, when given to the right person at the right time, can indeed change the world.
Related
Popular in the Community