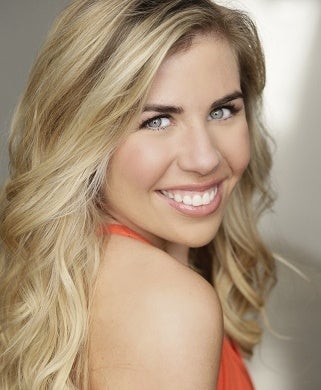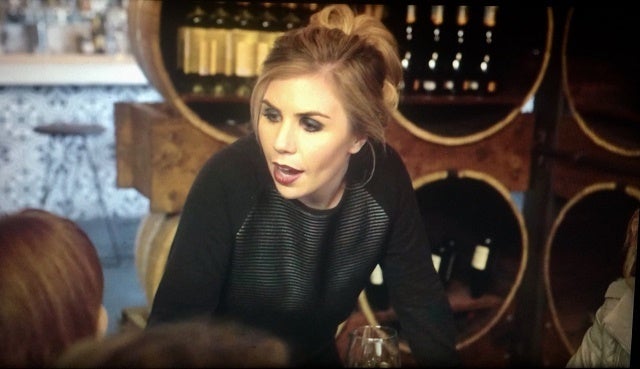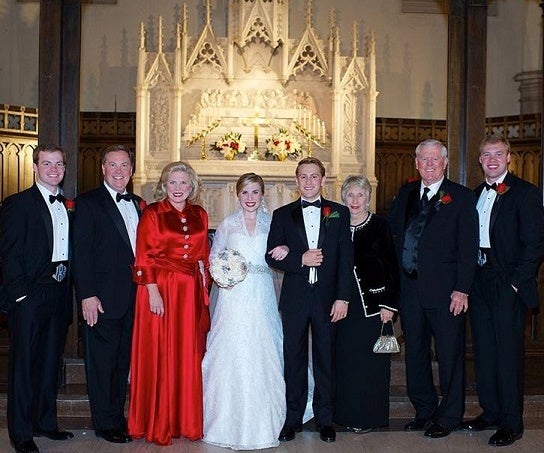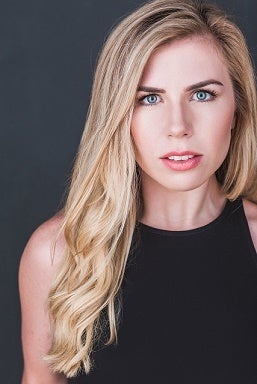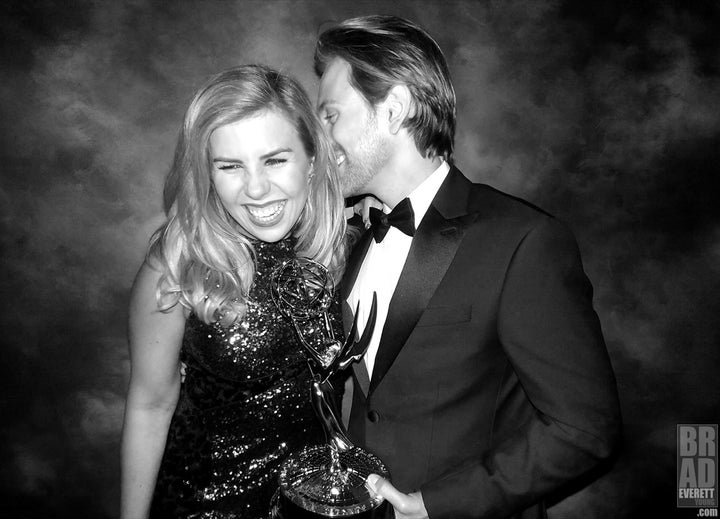 Sainty Nelsen is a Two-Time (2) Emmy® Award winning Producer on the multiple Emmy® winning series "THE BAY, THE SERIES" on Amazon. Sainty also plays Myra on the critically acclaimed hit series. Last week when six episodes of the highly anticipated 14 episode season three (3) were released they went straight to #1 on trending Amazon Prime TV. Every Tuesday for the next four (4) weeks two (2) new episodes will be released. "THE BAY, THE SERIES" is a series worth watching and becoming invested in. From the opening sequence, viewers are captivated by the lives of the residents in "Bay City" and the two families at the center of it all the Garrett's and the Blackwell's.
Sainty is most recognized for her voice on the much loved animated series "Eureka Seven: AO" as Fleur Blanc and her role as the infamous "Becky" in FX series "Sex&Drugs&Rock&Roll" starring Denis Leary and Elizabeth Gillies (star of CW's Dynasty).
Earlier this year she co-executive produced the masterful feature film "Wakefield" starring Golden Globe® winners Bryan Cranston & Jennifer Garner (now available on VOD and DVD). Sainty was recently cast in two (2) super confidential animation TV series for a major network (announcements coming soon). We recently had the opportunity to ask Sainty our reader's favorite 16 questions:
1. What is your favorite word? Obsessed!!!!
2. What is your favorite color? Right now, Purple. My little brother, Charlie (#82), plays college football for TCU. We are all about purple right now! Go Frogs!
3. What is your favorite city? Reykjavik, Iceland. One day I will have a cabin there!
4. What is your favorite season? Winter, I am obsessed with Christmas and snow!
5. What is your astrological sign? Taurus/Gemini Cusp!
6. Who has been the most positive influence on your life? My parents (Mopper & Deeder), grandparents (Sissy & Big Dad), my brothers: Charlie & Jake and his fiancé, Emily. BUT most importantly, my husband 100% (Actor/Producer, Eric Nelsen "The Bay, The Series", "All My Children"). Eric is the most positive, incredible human I have ever met. I am lucky to call him my husband. He brings out the best in everyone he is around. (and he is the most AMAZING actor, truly.).
7. What trait do you find most attractive in other people? Kindness!
8. What is something most people don't know about you (Hobby, Favorite TV Series you never miss or Film you have seen many times or Secret Talent)? I can't get enough of reality TV. I have a goal of one day being a Real Housewives of Beverly Hills. Andy Cohen… Call me! You know I love reality TV when even Kim Kardashian names her son after me, Sainty. ;) LOL.
9. What inspires you creatively? Anything that makes my heart start to race. I love women driven stories that ignite real dialogue. There is such incredible work and stories out there right now. It is an amazing time to be a part of the industry.
10. What is your favorite swear word? Oh Damn, I don't know. I'm not really a big fan of profanity ;)
12. What is your favorite food? Joe T's (Restaurant in my hometown of Fort Worth, TX) Chips & Queso!
13. What is your favorite beverage? Coffee. Anyone that knows me knows I'm non-functioning without my coffee. I am super into Bulletproof Coffee at the moment.
14. Where do you keep your Emmy's®? We keep all four (4) of them above our piano in the living room! (Shout out to Gregori J. Martin for making it possible!) #BingeTheBay #Bayhem
15. What was career plan B? There was no plan B! BUT I do look forward to being a mom one day! I'm getting lots of practice being a doggie mom to Ralphie & Rudy.
16. What would you like to hear the Angels say when you arrive at home on the other side? Oh gosh, I love this question. I would love to hear them say "Welcome Home and you kicked some fanny on earth!"
Some of her additional credits include: Sue in the People's Choice Nominated Series "Losing It" with John Stamos, Tiffany in "Chasing Yesterday", Dory in Broadway in the Park's "Finding Nemo The Musical" in Orlando, FL. Sainty has also been a part of many ADR Loop Groups including FX's "The Americans", NBC's "SMASH", "Jamie Marks is Dead" and the upcoming movie "Kristy". She is Level 4 with the Upright Citizens Brigade in Improv. She is a Music Theatre graduate of Baldwin-Wallace University under Victoria Bussert. Sainty is currently represented by Buchwald & 44 West Entertainment.
Popular in the Community