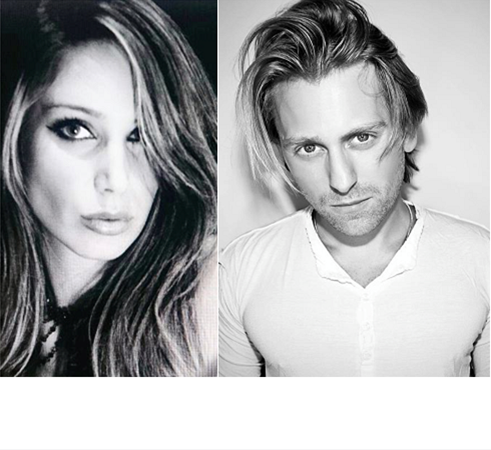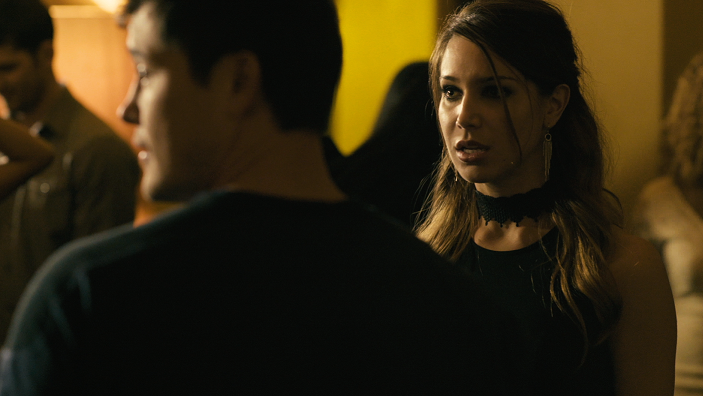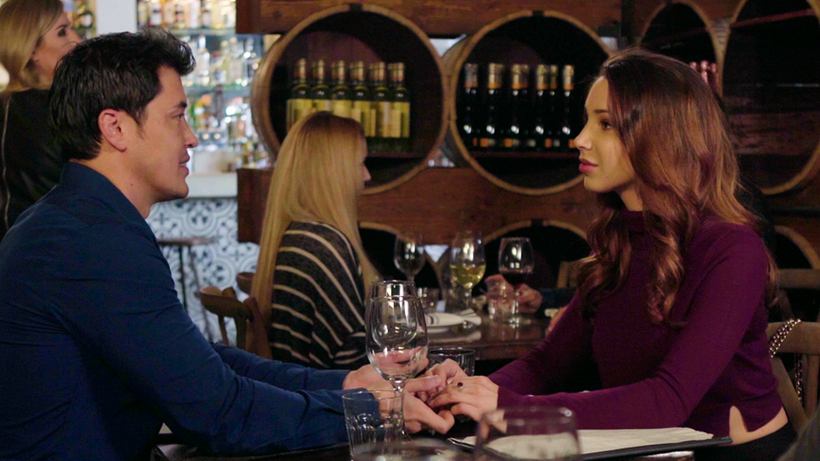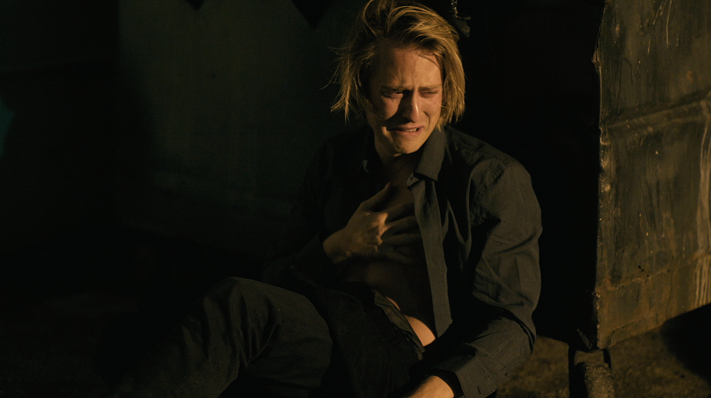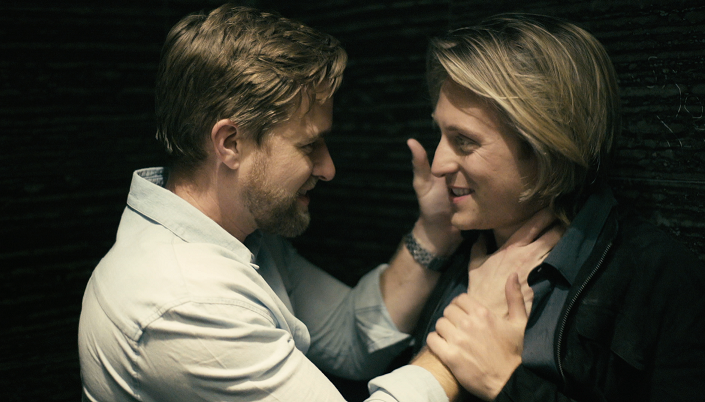 As season three (3) of the hit series "The Bay" continues to trend on Amazon Prime TV and twitter (#bingethebay), we've had the opportunity to catch up with some of the Emmy® winning producers and actors on the series and today the spotlight is on the multi-talented Eric Nelsen (Daniel Garrett) and Celeste Fianna (Tamara Garrett), who have both received Emmys® for their producing contributions to the show and are now in front burner storylines this season.
"It is very exciting to bring the audience two new stories revolving around Eric's character Daniel and Celeste's character Tamara." EP, Creator & Showrunner, Gregori J. Martin
Eric and Celeste, who play brother and sister on "The Bay", have been delivering great performances with their characters continued personal and professional evolutions this season. There are multiple layers to the depth Eric brings to his character in a beautifully told 'coming out' story and the beauty and grace Celeste brings to hers, as an aspiring actress and model, trying to find acceptance. In each episode viewers get to see a little more and we're loving it.
When asked what Eric and Celeste felt about being part of "The Bay" family, here's their response...
"Working on The Bay is my happy place. Gregori and Kristos are like brothers and continue to raise the bar on and off set. My only issue is we don't get to film every day. Love every second." Says Eric Nelsen. "Being a straight man representing the LGBTQIA community on the Bay was a beautiful honor. It has given me the platform to stretch my wings and create art in which is equally as challenging as it is rewarding. As an actor, I am constantly looking for roles that will push me to grow and test my limits. Daniel's storyline has done that and more. I am thankful that Gregori has trusted me to carry out such a raw and gripping storyline. I hope the audience feels something when they watch it."
Celeste says: "Working on Season 3 of THE BAY has been a great thrill. So much fun shooting in the different locations, and now we've taken it international. I really like playing the role of Tamara, her character grows on me more and more and is really fun to play. I absolutely adore working with Gregori J. Martin and my real-life brother Kristos Andrews. I couldn't ask for better partners. We make a great team and have a great time together. Never lacking in laughs and fun, pursuing our dreams and passions and making them a reality is such an amazing feeling. I'm so blessed to have them in my life." She continues. "As far as working with the rest of the cast and producers we couldn't ask for a better group of people. We all get along so well, have a great working environment, and are very encouraging of each other. I really love all the actors in the show, they're such a blast to work with and so talented! Very pleased that we have such a great all-star cast, I can't wait to see what the future holds for THE BAY... I think it's going to be good!"
Now let's get to know these multi-talented actors and producers:
What is your favorite word?
Eric: More of a sentence but...'You booked it!'
What is your favorite color?
Celeste: I think that would have to be purple.
What is your favorite city?
Eric: Reykjavik, Iceland.
Celeste: #1: Los Angeles #2: London.
What is your favorite season?
Celeste: #1: Summer #2: Winter.
What is your astrological sign?
Celeste: Cancer July 7th.
Who has been the most positive influence on your life?
Eric: My wife, Sainty Nelsen.
Celeste: My mother and brother, Kristos.
What trait do you find most attractive in other people?
Eric: Kindness and generosity.
Celeste: Honesty, integrity, kindness, and humor .
What is something most people don't know about you (Hobby, Favorite TV Series you never miss or Film you have seen many times or Secret Talent)?
Eric: I was a national tap dance champion and grew up competing all over the country.
Celeste: I like to write poetry and paint.
What inspires you creatively?
Eric: I love new work with inspiring storylines. There is nothing more exciting than reading an amazing script.
Celeste: The journeys I've had in life and the many different directions its gone in.
What is your favorite swear word?
Celeste: F**K, a lot of peoples favorite lol.
Eric: Coming home from a trip and my wife & dogs greeting me at the door.
Celeste: The sound of rain, violin, and birds chirping.
What is your favorite food?
Eric: I love most food---- but huge fan of Seafood.
Celeste: This is a tough one. Probably a hamburger or pancakes.
What is your favorite beverage?
Where do you keep your Emmy(s)®?
Eric: On top of our stand up piano in the living room. So blessed to be a part of "THE BAY". Looking forward to many more years working with them.
Celeste: On top of my bar. They look great there!
Eric: No plan B. I'm looking forward to being a dad one day though.
Celeste: Well I do Real Estate now and have been for years, so probably that industry if this one didn't work out.
What would you like to hear the Angels say when you arrive at home on the other side?
Eric: "You've done good, kid."
Celeste: "Welcome home, and here are all your loved ones to greet you." Especially looking forward to seeing my mother again.
What should fans streaming The Bay expect to see from Daniel and Tamara this season? Here's what Gregori J. Martin had to say: "Daniel experiences major heartache that so many men and women (of all ages) across the world are still struggling with when it comes to being able to freely express their true sexual identities in a safe space. While Tamara has a hard time searching for real love and ends up in an abusive relationship that so many men and women also find themselves trapped in for the sake of simply not being alone." He continues "Both stories are such important socially relevant stories that need to be told and I think Eric and Celeste are doing phenomenal jobs in helping tell these stories through their dynamic performances. We hope it will leave a positive mark on the world and viewers will be able to take something from these stories."
Calling all HuffPost superfans!
Sign up for membership to become a founding member and help shape HuffPost's next chapter
This post was published on the now-closed HuffPost Contributor platform. Contributors control their own work and posted freely to our site. If you need to flag this entry as abusive,
send us an email
.