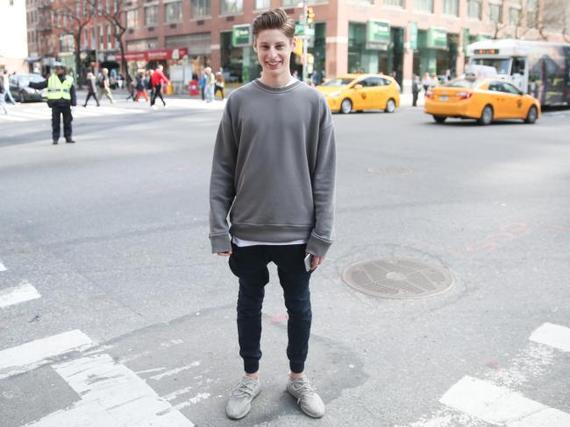 What were you doing at the age of 16? The best thing I created when I was 16 was a solid mix CD for my first car. Ben Pasternak, a 16-year-old entrepreneur from Austrailia, just released the buying and selling app Flogg making him the youngest CEO to receive backing by top Silicon Valley investors. Flogg hit the App Store in April and is a social community and virtual marketplace for today's mobile generation to connect through the items they own. It leverages Facebook to enable people to discover, buy, and sell things with their friends and network.
Flogg wants to be a place for people to express themselves through the things they have or want to have. It leaves me wondering if it will become more of a hip bakesale or garagesale for millennials or the equivalent of the guy who used to sell burned CDs in high school for $3 a piece. You get a reputation for what you sell and what you want to buy, which makes it sound much cooler that just a virtual marketplace.
This isn't the first time Pasternak has been making headlines, from the age of 12 he has created apps, two games which both trended number one worldwide in the App Store. One game, Impossible Rush, has been downloaded more than 1.3 million times.
Flogg is his first buying and selling app, competing with multiple apps that have had a jumpstart in the virtual marketplace. Apps like OfferUp connect you to local buyers and sellers, as does Letgo and Close5. What's incredible is that the interface for these apps far surpasses the experience you have on Craigslist, which is trailing in the app space but dominated the online marketplace in the sale local goods. The mobile marketplace is a growing space that has had huge investors backing these companies from the start.
This 16-year-old tech wiz could be the next Mark Zuckerberg, but for now he still has to report to his mom. Can you image what he'll do by the time he's 21, I already feel like an underachiever.
Popular in the Community