Ryan Orbuch and Michael Hansen, two 16-year-olds who attend Boulder High School in Boulder, Colorado, were stressed out about their finals during their sophomore year. They wanted an easy way to keep up with all their assignments, and this is how the idea to create their own iPhone app was born.
Orbuch and Hansen launched Finish, an iOS app to prevent procrastination, on January 16th 2013.
"I had seen myself and so many of my friends struggling, getting really stressed over finals and getting really stressed over school in general," Hansen told The Denver Post.
CNet News reports that Finish has been downloaded about 16,500 times since its launch and the teens have earned more than $16,000 in only a month's time.
These two Colorado students aren't alone in feeling overwhelmed by the pressures of high school: A recent study by the American Psychological Association -- "Stress in America" -- revealed that millennials are the most stressed generation. According to the study, half of all millennials have trouble sleeping due to anxiety and 39 percent of millennials have had their stress levels increase within the last year.
Carolyn Gregoire, Huffington Post Associate Lifestyle Editor, explained on HuffPost Live that teenagers, like Orbuch and Hansen, are finding alternatives solutions to the stress they feel.
"One thing we're seeing in this generation that's positive is that people are starting to take their stress and acknowledge it," said Gregoire. "We're seeing so many teenagers and young people blogging about the stresses in their life and opening up about it, and finding ways to manage it that are healthy."
Click through the slideshow below to check out 10 other apps you can download that help you de-stress.
Before You Go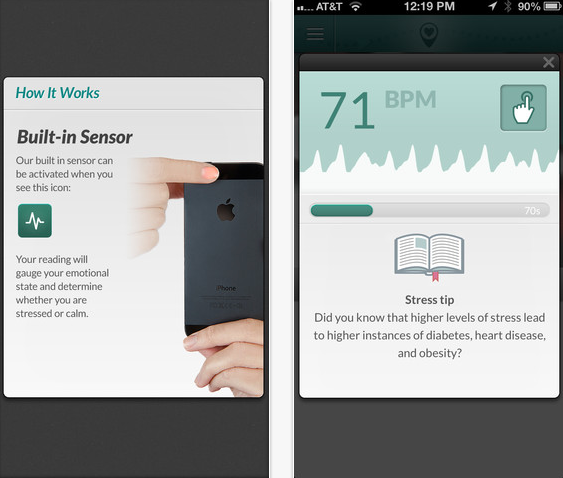 10 De-stressing Apps
Popular in the Community