Want to see what life is like inside the White House? NBC's new comedy "1600 Penn" (premieres Thursday, January 10 at 9:30 p.m. EST) follows fictional President Dale Gilchrist (Bill Pullman) and his family's wacky lives behind the doors of the most famous address in America.
In HuffPost TV's exclusive video above, Pullman, Jenna Elfman (First Lady Emily Gilchrist, stepmother to the president's children), Josh Gad (Skip Gilchrist, the idiot first son) and Martha MacIsaac (Becca Gilchrist, the knocked-up first daughter) offer scoop on the new show.
"Meet the sex appeal of '1600 Penn': William Jefferson Pullman," Gad jokes in the video as Pullman strolls through the White House halls. "This is really my second term," Pullman adds, referring to his previous role as the president in the 1996 blockbuster "Independence Day."
According to Eflman, those who aren't politically-inclined will be happy to see that "1600 Penn's" focus is elsewhere. "It's all family dynamic," she explains.
Check out new key art for "1600 Penn" below: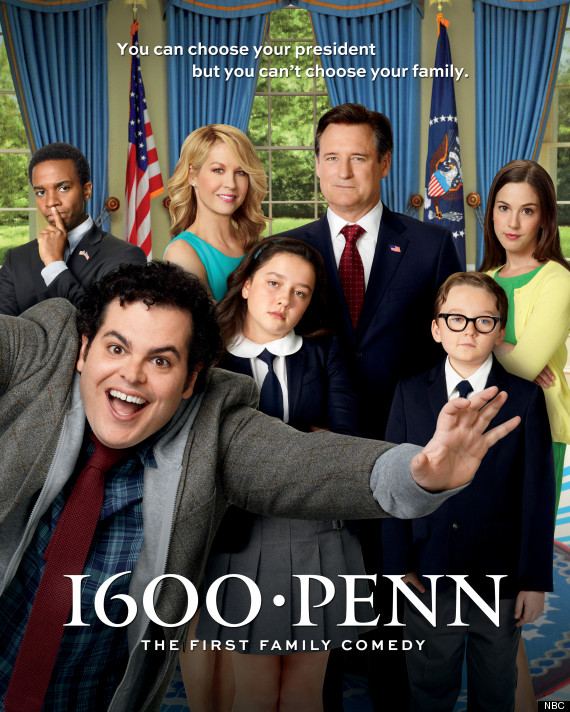 Watch the exclusive first look at "1600 Penn" above and tune in for the series premiere on Thursday, January 10 at 9:30 p.m. EST.
Popular in the Community