The following answers are provided by the Young Entrepreneur Council (YEC), an invite-only organization comprised of the world's most promising young entrepreneurs. In partnership with Citi, YEC recently launched StartupCollective, a free virtual mentorship program that helps millions of entrepreneurs start and grow businesses.
A. Seattle

It's hard to pick which is the "best," but there's something to be said about Seattle. The area is open for expansion, updates, new businesses to come in and not only that but the existing companies are incredibly forward-oriented; they understand that literally ANYTHING is possible. They're using social media in ways I never thought possible. - Rob Fulton, Exponential Black
A. Atlanta

Atlanta is an excellent place to start a company because there is a vibrant startup culture, the cost of living is low, it has a world-class airport and there is untapped investment capital. It's also a really supportive city where you can access a powerful network of people who can helpyou get on your feet quickly! - Darrah Brustein, Network Under 40 / Finance Whiz Kids
A. Austin

Austin is a city with tons of co-working spaces, incubators and a lot of VC money. The quickly growing population is full of educated and motivated people; the type of people vital to any startup. Austin also has a lower burden of taxes thanks to its lack of municipal or state income taxes and has a great chamber of commerce. - Shane Adams, Sagacious Consultants
A. Oklahoma City

Oklahoma City isn't the first place most would think of, but it is an exciting time to be an entrepreneur here for the simple fact that the startupcommunity is still young and forming its identity. There's great support from the local government and businesses, coupled with a low cost of living, which is leading to explosive startup growth. The city is undergoing a literal transformation. - James Simpson, GoldFire Studios
A. Dallas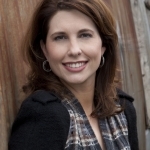 Everything is big in Dallas, but the entrepreneur ecosystem in particular has exploded! In the past year, we have grown from one to six accelerators, two to seven incubators and added several new angel networks. We also had more VC money invested in Dallas than in Austin. Much of the thanks goes to our Dallas Regional Chamber and the leadership of Mayor Rawlings. Coupled with a rich economy, Dallas is hard to beat! - Suzanne Smith, Social Impact Architects
A. New Orleans

Besides the culture, New Orleans has a great vibe for those looking to grow in its business ecosystem. To be honest, it's kind of hard not to find help here. With so many accelerator programs, co-working spaces, entrepreneur themed weeks and events (like NOEW or New Orleans Entrepreneur Week), you can really easily meet people who are friendly and open to help. - Kenny Nguyen, Big Fish Presentations
A. Chicago

People are more loyal here than on the coast. They don't just jump from company to company for equity, hoping one hits. There's also a better work/life balance which leads to better employee morale and happiness. Not to mention, the cost of living is much more affordable than the coast, and state taxes are more economic. - George Bousis, Raise Marketplace Inc.
A. Detroit

Detroit is the best city for starting up, because Detroit itself is coming out of the ruins and starting up all over again as a community. Every entrepreneur in Detroit is not only building their business -- they're helping to build a city. That makes it a great startup community with an unparalleled entrepreneurial vibe. - Vladimir Gendelman, Company Folders, Inc
A. Miami

The Miami entrepreneurial ecosystem is at an exciting time in its evolution. A strong startup community has emerged here -- complete with accelerators, coworking spaces, tech conferences, educational events and growing investment activity. And the entrepreneurs involved are extremely supportive of each other's successes. If you want to help a rising tide lift all boats, Miami is the place to be. - Heather Schwarz-Lopes, EarlyShares
A. San Francisco

Density (employees, mentors, investors, etc.) is key for early-stage startups. There's a reason why top accelerators like Y Combinator and 500 Startups require every startup to physically relocated to the Bay Area for the duration of their classes. It's possible to start up elsewhere, but it just adds one more challenge to an inherently difficult process. - Neil Thanedar, LabDoor
A. Pittsburgh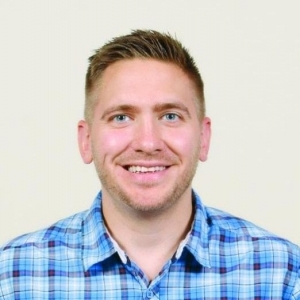 You hear a lot about Pittsburgh's urban renaissance, and the effects are undeniable. We have promising graduates from top universities and one of the nation's top startup accelerators: Alphalab. Pittsburgh has done a lot to assert themselves as one of the nation's leading cities once again. - Phil Laboon, Eyeflow Internet Marketing
A. Philadelphia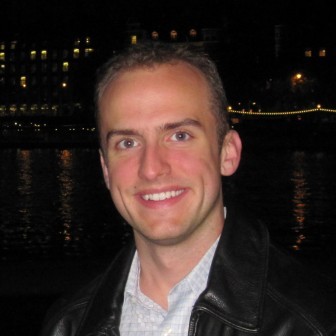 With easy access to big tech centers like New York, but an affordable cost of living and enormous talent pool thanks to our great universities, we are a lean startup's paradise. It's a great place to combine east coast sensibilities with west coast ambitions. - Robert J. Moore,RJMetrics
A. Palo Alto

If you're looking to start a startup, the Bay Area is where it's at. There is more money in Palo Alto available to startups than in any other city in the world. There are thousands of VC firms that are looking to invest in the next big thing. Move here and be part of it. - John Rampton,Host
A. Los Angeles

Although I had started my past company in the Bay Area, I moved to Los Angeles to build Enplug. It was a great decision. Everyone in the community is encouraging Los Angeles to be a startup hub so the environment feels much more supportive than competitive. There are plenty of angel investors. With UCLA, CalTech and USC, the city is also full of talent. - Nanxi Liu, Enplug
A. Phoenix

You get amazing tax breaks if you're a startup, and the ability to find qualified individuals is typically very steady given the current population. - Jon Cline, Rokit SEO
A. New York City

As Bloomberg recently said, to be the best tech city you need "the environment to attract people and you need a diversity of people." New York tops both; and over the last five years it has also accumulated an amazing amount of tech talent -- developers, experienced execs and investors. But most importantly, it allows entrepreneurs to tap into the cultural memes that make the U.S. what it is. - Joshua March,Conversocial
A. Denver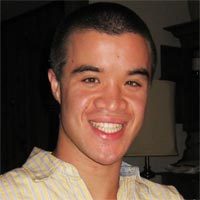 Small businesses get lots of support from both state and the local government, and the cost of living is low. Also, Denver was named one of the best cities for startups by USA Today. - Andrew Schrage, Money Crashers Personal Finance