As mom to an 8-year-old daughter, artist Sara Zimmerman has dealt with her fair share of challenges and frustrations. In order to find humor and inject lightness into the more difficult days, she started regularly creating comics for her comic strip, "Unearthed Comics," in 2012.
Many of the artist's comics focus on parenting, and her sly humor offers a unique perspective on raising kids today. "Parenting is really tough so I've been grateful when I can go take a Mommy-time-out and reflect on how bizarre each situation is," Zimmerman told The Huffington Post via email.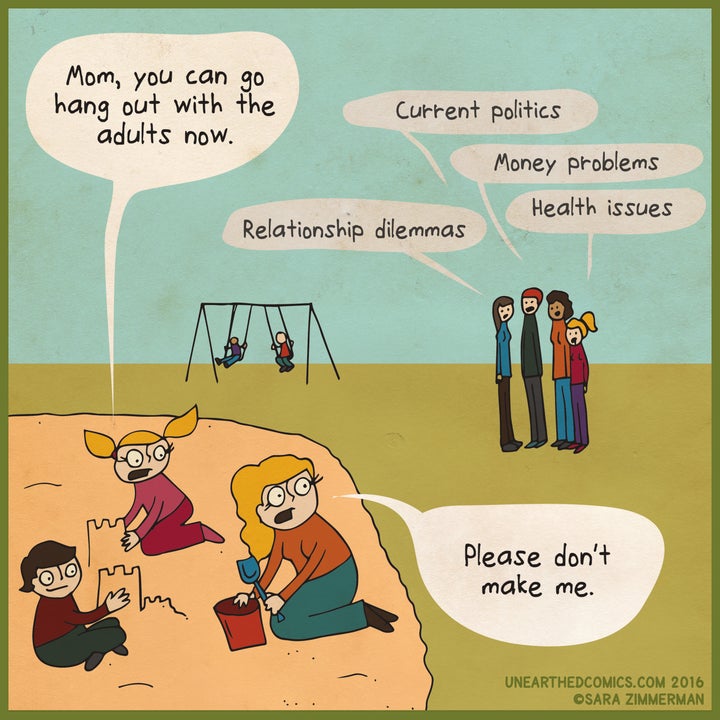 Zimmerman hopes her comics will resonate with other parents and inspire them to "still pursue their dreams" and "expose their children to the fun things in life."
Keep scrolling and visit the Unearthed Comics website, Facebook page, Instagram and Tumblr for more of the mom's parenting-themed comics. And visit her newly launched Patreon crowdfunding page to support her work.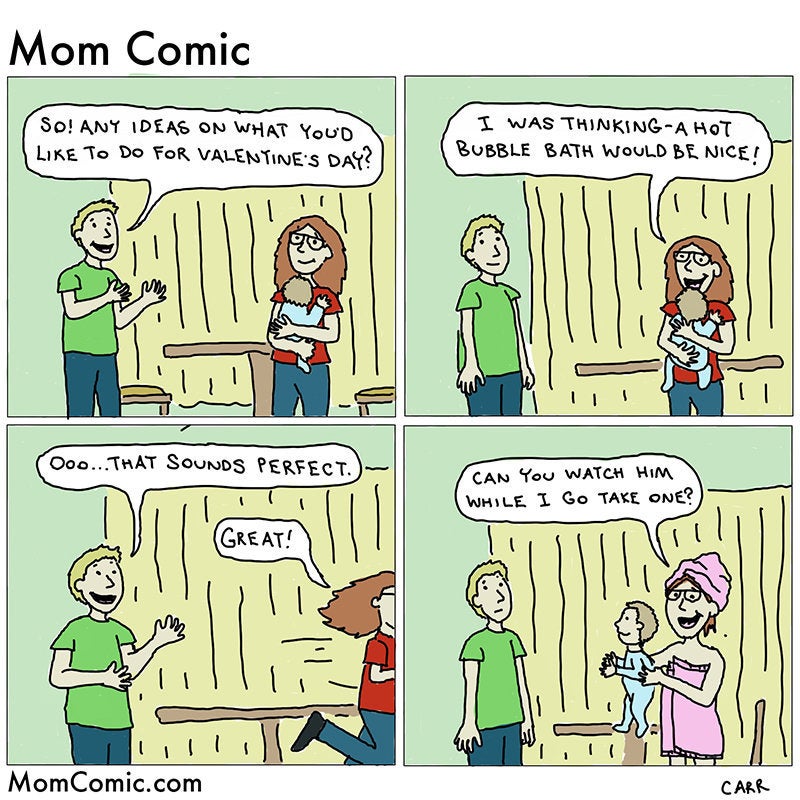 Comics That Sum Up Date Night For Parents