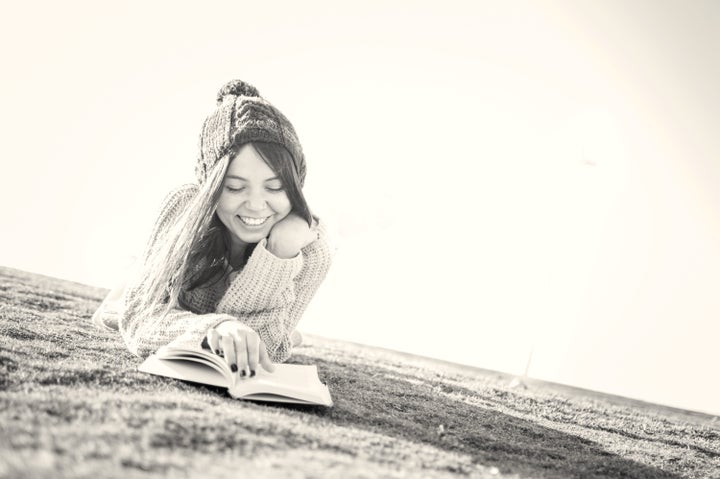 A new year, a new you! Right? It's tough to keep those New Year's resolutions, though, and a little guidance or inspiration never hurts. The right book means you're never going it alone with your plan to be more generous with your time, to commit to hitting the gym, to become your best self.
That book doesn't need to be a self-help book, either. If you've never envisioned yourself accumulating a shelf full of The Seven Habits of Highly Effective People and He's Just Not That Into You and The Four-Hour Body, you can still turn to your bookcases for motivation and instruction.
The Arts & Culture team put our heads together to compile some of our favorite inspirational reads -- ones even self-help skeptics will love -- to start your year off right.
Maddie Crum: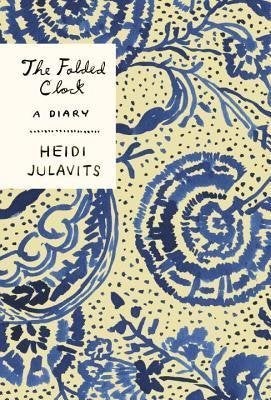 The Folded Clock: A Diary by Heidi Julavits
The subtitle of Heidi Julavits's latest book -- "A diary" -- is a bit of a misnomer. While The Folded Clock brims with thoughtful self-analysis and goofy anecdotes, the author knew it would never be a top-secret endeavor. More than a private soul-bearing project, it began as more of a family bonding activity. Julavits set out to record her life as she knew it after being diagnosed with a painful, terminal illness. The diagnoses turned out to be false, but her desire to relate her inner life to her daughters remained intact. When she began jotting down her thoughts, Julavits decided her diary would have a rule: each entry would begin with the phrase "Today I," rooting her observations firmly in the present. What resulted was a fun discussion of time, memory, and the narratives we enforce on our lives. Julavits boldly, snarkily eschews such restrictions, leaving the reader feeling open and ready to face the world anew.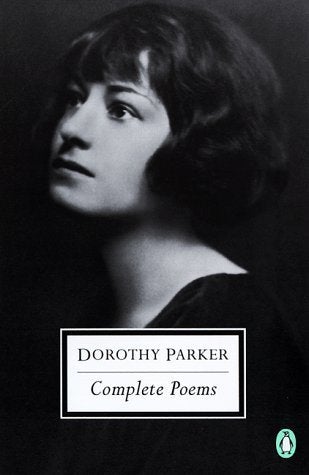 Dorothy Parker's Complete Poems
Poetry may be the farthest type of writing from self-help. It's sensual and ethereal rather than concrete; it actively opposes directives, instead recalling feelings, settings and experiences without judgement. Which, if you think about it, sounds a little bit like meditation. Reading a (good) poem can be as soul-cleansing as practicing breathing techniques; both are rhythmic, and both often center on the ebbs and flows of anxious thoughts. This is especially true with poems about nature, of course. But just as reinvigorating as mellow woodland strolls is the cathartic snark of one Dorothy Parker. For reflections on how to be a badass and brush off bad vibes, start with "Threnody" and read on. If you're really not one for poetry, there's even an album of cover songs you can cozy up with instead.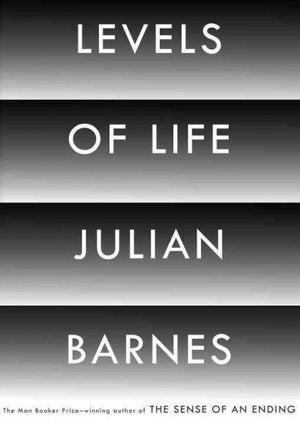 Levels of Life by Julian Barnes
If you've read Joan Didion's The Year of Magical Thinking or Blue Nights, you've learned that her penchant for understanding grief makes for heartbreaking reading, even for those of us who've not lost a loved one. Just as self-aware of his own coping mechanisms is Julian Barnes, whose Levels of Life recalls the long road to healing after the death of his wife. He falls in love with opera, an art form he once found too maudlin, and creates wonderful metaphors for the beauty of his marriage, comparing it to the truth and magic of taking photos from a hot air balloon. He also writes bluntly about grief: "Grief-work. It sounds such a clear and solid concept, with its confident two-part name. But it is fluid, slippery, metamorphic." For an honest yet optimistic take on heartbreak, it doesn't get much better than this.
Claire Fallon: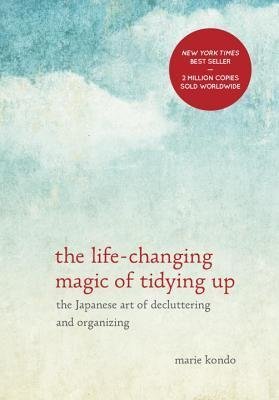 The Life-Changing Magic of Tidying Up by Marie Kondo
Remember 2015? (Yeah, me neither.) It was the year of KonMari, the life-redefining minimalist cleaning method created and evangelized by Marie Kondo, largely through her hit book. If you haven't read it, somehow, you've seen its dreamy, watercolor-washed blue cover in bookstore windows and in magazines. Maybe you scoffed. Well, I'm skeptical of inspirational self-help-y crazes myself, but I'm here to tell you: If you're such a trend-avoidant curmudgeon that you missed out on this book, make 2016 your year of KonMari. You'll develop a whole new relationship with your possessions. You'll see yourself more clearly. You'll learn the best way to fold your T-shirts and receive carte blanche to recycle those shoeboxes stuffed with old IKEA booklets and gadget instruction manuals. You'll be surrounded only by those things that fill you with joy. Don't let your cynical side snicker at her earnest disquisitions on how to properly thank an old pair of shoes for its valiant service, just open up and let Marie Kondo work her life-changing magic on you.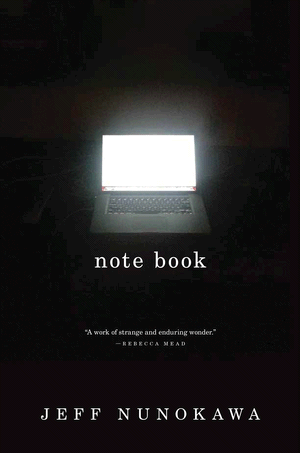 Note Book by Jeff Nunokawa
Sometimes you wake up and you just need a little pick-me-up, something to brighten your heart and clear your mind. Sure, you could invest in a daily calendar of napping kittens, and you probably should, but if you want something a bit more literary, even spiritual, this compendium of mini-essays and musings can be opened basically at random for a moment of reaffirming meditation. (Full disclosure: Nunokawa was a favorite professor of mine during my college years.) Most of the notes -- which originally appeared on Facebook -- open with a brief quote from John Milton, Nunokawa's feisty mother, George Eliot, Robert Frost, or a myriad of other writers and thinkers. His succinct ruminations on these quotes aim more to provoke thought and feeling than to resolve a question, prompting you to experience the full bittersweet beauty and truth of each literary nugget.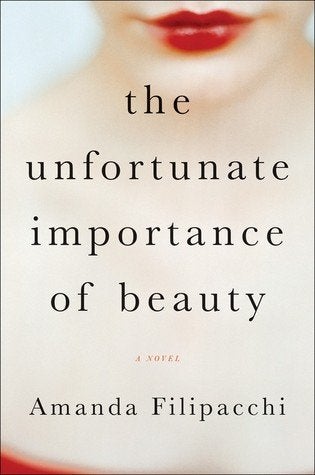 The Unfortunate Importance of Beauty by Amanda Filipacchi
This odd novel may be painful to read at times, or discouraging, but its unconventional examination of beauty, talent, and self-worth will undoubtedly prompt any reader to question the sources of his or her self-esteem and what we most value about ourselves. The book follows a woman who routinely disguises herself with a fat suit, false teeth, and a sparse wig to mask her intoxicating beauty; she's so afraid that people will simply pursue her for her physical charms without really knowing her that she prefers to hide. Her best friend, a brilliant pianist, is so homely that she's constantly rejected by men despite her big heart and immense talent. Filipacchi doesn't flinch from the realities of how much the world values superficial beauty, but allows readers avenues to explore how we might maintain our sense of self instead of being dragged down by a desire to change ourselves to fit in.
Katherine Brooks: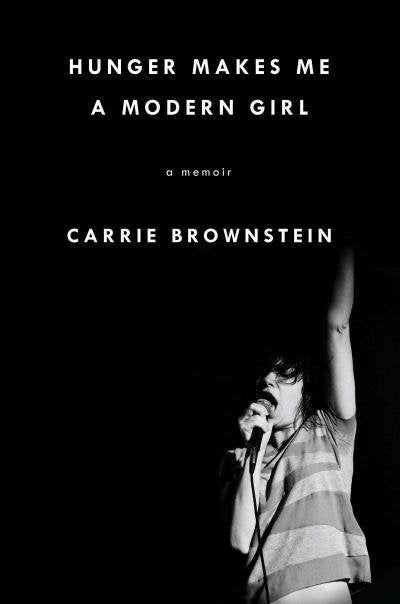 Hunger Makes Me a Modern Girl by Carrie Brownstein
At the start of her memoir, "Portlandia" star and Sleater-Kinney member Carrie Brownstein recounts her childhood as a try-too-hard nerd. How nerdy? When she ran for student government in elementary school, she adopted the slogan: "We built this city on rock 'n' roll, but we should build this school upon leadership." This is just one of the vignettes that introduces us to the Brownstein behind the guitar, a woman who, though fearless from a young age, feels insecurity on stage, in romance, among friends and family. Reading her candid words is like listening to a good friend confess her own shortcomings as a means to letting you know that we all make mistakes, and we all pick ourselves back up.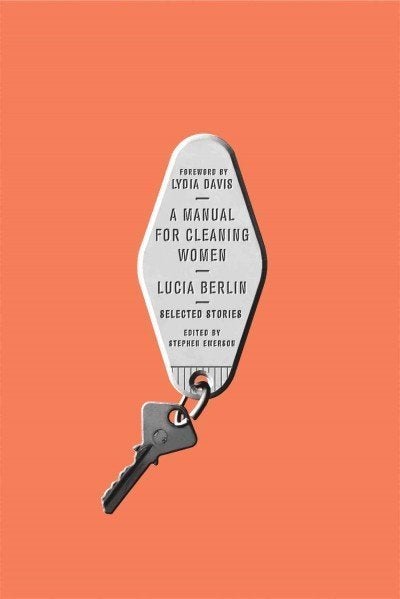 A Manual for Cleaning Women by Lucia Berlin
Lucia Berlin's posthumous short story collection is certainly not anything close to a self-help book in structure. In A Manual for Cleaning Women, a narrator relays the fragmented memories of fictional women, all of them -- though some may be the same person at different stages in her life -- drawn to drinking or destruction. Their lives are not privileged or luxurious or set in stone, they are trying and unpredictable and unfinished. Sitting with this book is sure to induce introspection on how you've lived your life so far and how the women around you struggle and persevere.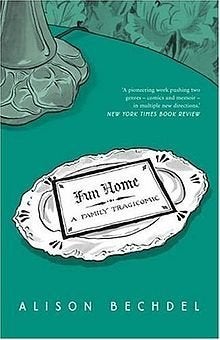 Fun Home by Alison Bechdel
Subtitled A Family Tragicomic, this graphic memoir tells the story of the author's upbringing in rural Pennsylvania, and the close but complex relationship she forged with her late father. In the non-linear retelling of her life, both Bechdel and her father grapple with their respective sexual identities, bringing to light both sweetly funny and deeply sad memories, alluding to mythology and other literary references along the way. For any parent or offspring struggling with familial loss or discontent, this book -- which took seven years to complete -- is a beautiful read.
Priscilla Frank: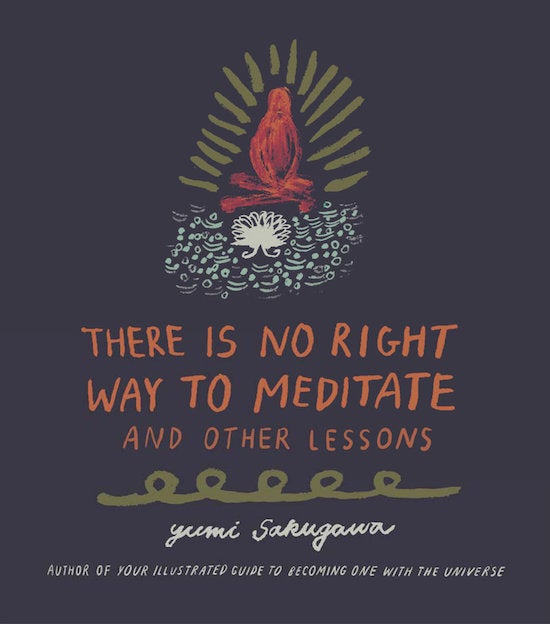 There Is No Right Way To Meditate And Other Lessons by Yumi Sakugawa
Sakugawa's gorgeous illustrated book is the perfect quick read for anyone who has ever felt compelled to meditate but way too intimidated to know where to start. Filled with lines like, "Sometimes it's okay if the only thing you did today was breathe," Sakugawa's words are like a warm hug from a mindful stranger you wish was in your family. Her airy drawings and dry sense of humor complete what has the be the least stressful introduction to meditation of all time.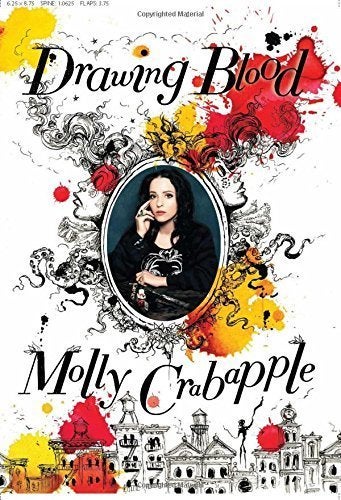 Drawing Blood by Molly Crabapple
"The right way for a white girl to be angry is to turn her anger inward. She should be a victim, like a patient in Reviving Ophelia, the late-nineties ode to broken girlhood. She should starve or cut or blow boys who treat her badly." This is a quick introduction into the sharp mind and sharper pen of artist and writer Molly Crabapple. In her memoir, the artist vividly describes her time growing up a precocious outcast in New York City whose sketchbook was her lifeblood. The book chronicles her adventures through Europe, Rikers Island, Suicide Girls, famous New York nightclubs, Syria, Occupy Wall Street and Guantanamo Bay. It will definitely inspire you to find your inner badass and get to work.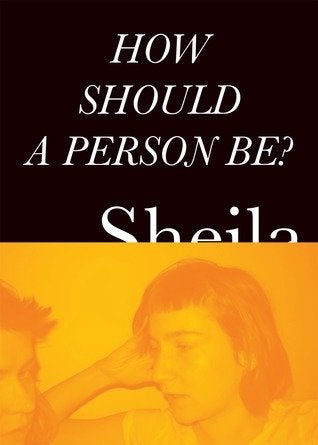 How Should A Person Be? by Sheila Heti
Most young women in their lives have looked at another young woman with a certain indescribable envy. You don't want to be her, exactly, but you want to be as good at being you as she is at being her. Sheila Heti's title riffs off of self-help book jargon while delving into the mind of woman who spends so much time wondering who and how she wants to be that she never has the time to actually do the things that might make her into someone. "What was the right way to react to people? Who was I to talk to at parties? How was I to be?" Heti delivers the messy wonderful realness in a dialogue-heavy, pseudo-memoir format somewhere between a beguiling abstract painting and a juicy episode of "Keeping Up with the Kardashians."
Tricia Tongco: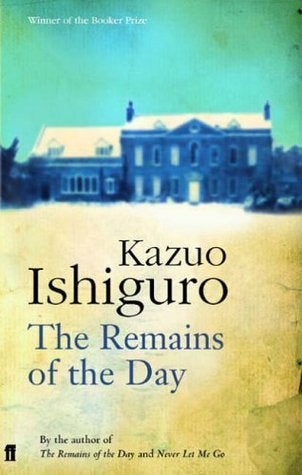 The Remains of the Day by Kazuo Ishiguro
Reading about Stevens, a long-serving butler who defines himself by his occupation, will make you question your own work-life balance. This story has tragic elements but is also a comedy of manners, with Stevens agonizing over how to banter with his new employer for multiple pages. The title of the novel comes from the time at the end of the day after you're done with work and other obligations. How do you choose to spend those precious moments? Maybe you'll fall in love, create something meaningful to you, or connect with friends and family. Stevens doesn't necessarily do any of these things, but his story brings up the important idea that if you're going to dedicate your life to something, make sure it's worth it.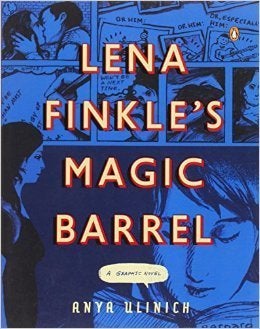 Lena Finkle's Magic Barrel: A Graphic Novel by Anya Ulinich
While this graphic novel is fictional, this look at "grown-up" dating is painfully honest and familiar. After Lena Finkle gets a divorce after 15 years of marriage, she's thrown into the wild world of online dating while raising two teenage daughters. Her outrageous romantic encounters are full of longing, illustrating that the author has that rare capability of being simultaneously serious and funny. This book is for anyone who has found themselves with lots of love to give but without anyone worth receiving it.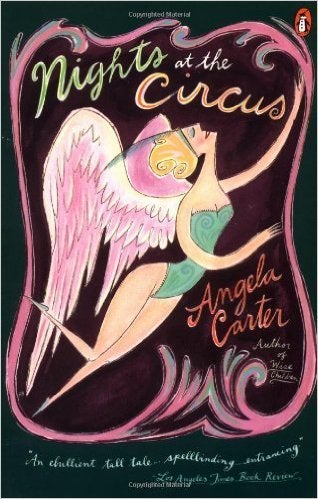 Nights at the Circus by Angela Carter
This sprawling, dazzling tale of winged circus-performer Sophie Fevers (part woman, part swan) will connect women to the pain of womanhood as well as help them rejoice in its power. The magical, raunchy and surreal world that Angela Carter has created reminds us that many seemingly impossible things are, in fact, possible and that living up to who you're "supposed" to be can be nonsense.
Jillian Capewell: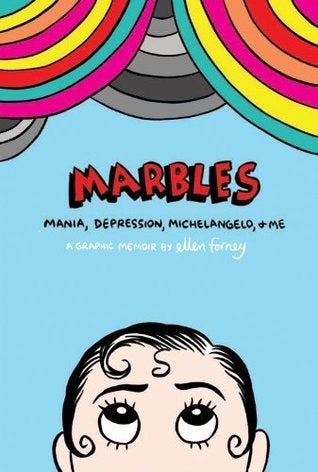 There's no instruction manual on how to have depression or bipolar disorder, but cartoonist Ellen Forney's graphic memoir is like a textual friend that understands because she's been through it all before. This read is especially helpful for those grappling with taking medication for mental illness, as Forney's journey to find the right dosage and drugs for her brain -- still, in this day, an inexact science -- while maintaining her creativity and fun-loving personality is a striking thread at this memoir's center. Her high highs and low lows are captured without cliche in both words and drawings, with one form coming in to bolster the other to hit on an exact feeling.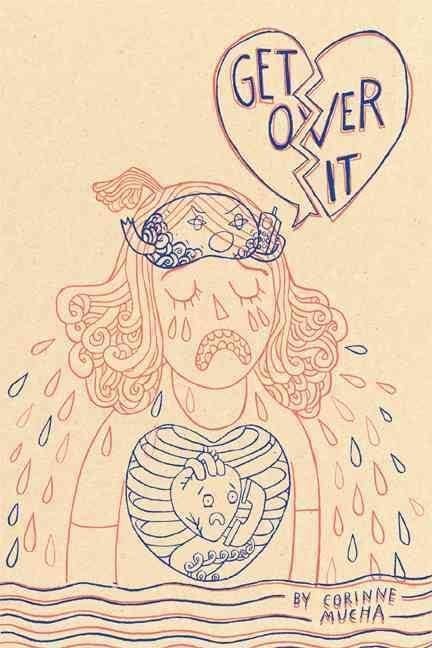 Get Over It by Corinne Mucha
You can probably guess by the title and cover of this graphic memoir what self-helpy message it's trying to send -- but fear not, as illustrator Corinne Mucha gets neither too sentimental nor too hard-edged when addressing a longterm relationship gone sour. Ending coupledom is rarely easy or simple, and Mucha's cute drawings (yes, that is an anatomical heart talking on the phone) will make even the most heartbroken smile and nod in recognition.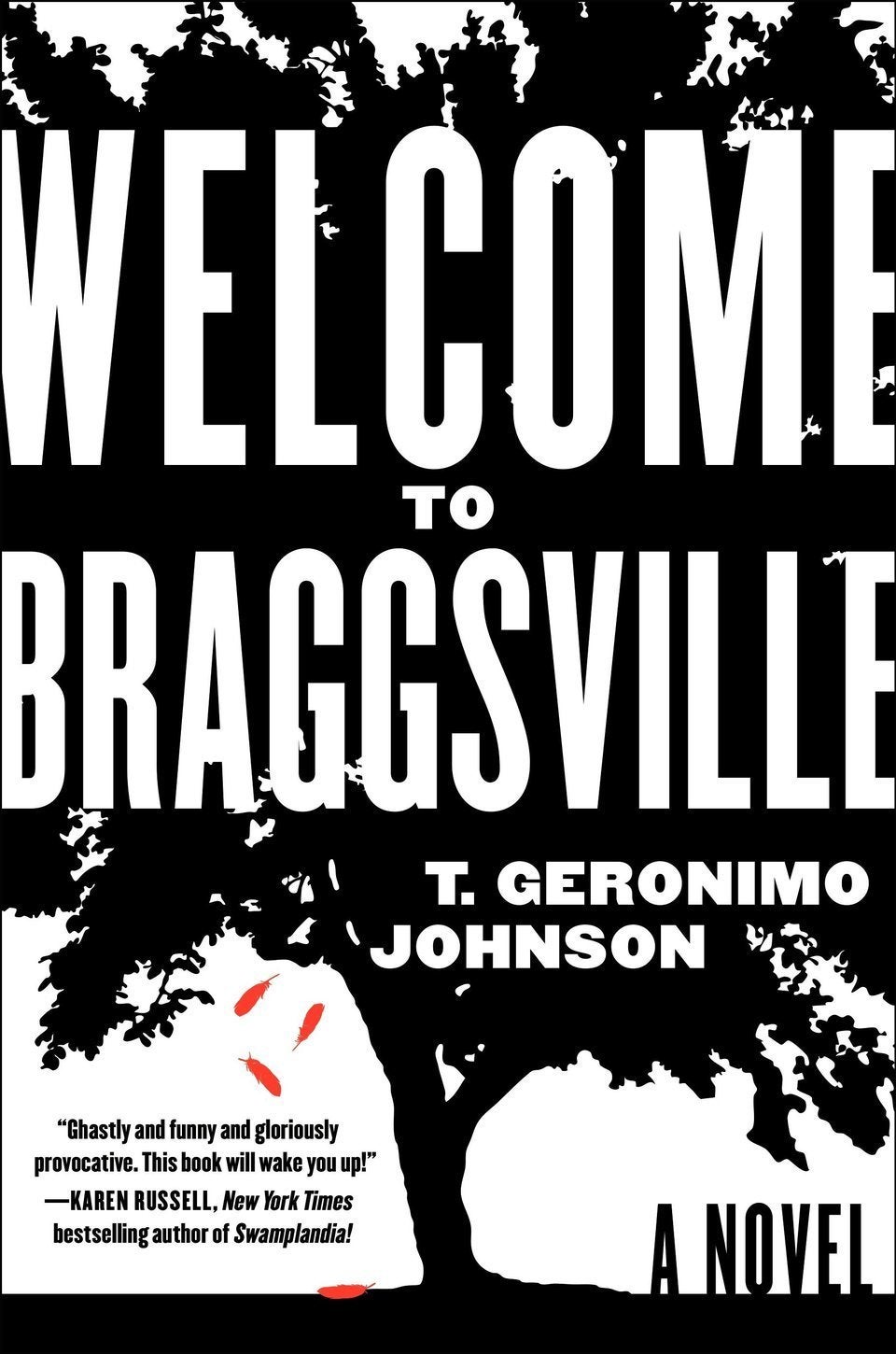 The Best Books Of 2015
Related
Popular in the Community