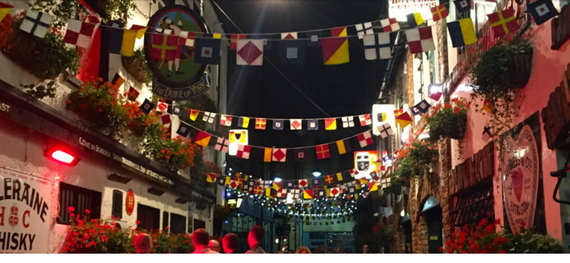 Just in time for St. Patrick's Day on the 17th, here are 17 of the best places to go for an unforgettable night out in Belfast, Ireland.

One of the best qualities of Belfast, Northern Ireland is the fantastic nightlife. With a seemingly unending amount of bars and clubs, it is hard to choose just 17, but below are 17 Belfast Bars and clubs that are sure to guarantee a memorable St. Patrick's Day or any other day of the year. The best part is that most are in walking distance of each other, making it easy to make a few stops on your night out; and, if you're brave enough, choose your favorite 12 and make it through the 12 pubs of Belfast!
1. Laverys
Grab a friend and head to Belfast's oldest family-owned pub, Laverys and enjoy one of the venue's four bars. Whether you're hanging out in one of the two-rooftop gardens, the beer garden, or playing a game of pool in Northern Ireland's largest poolroom, Laverys has plenty to offer to guarantee a great night!

What to Drink: Any pint, try out a Hop House 13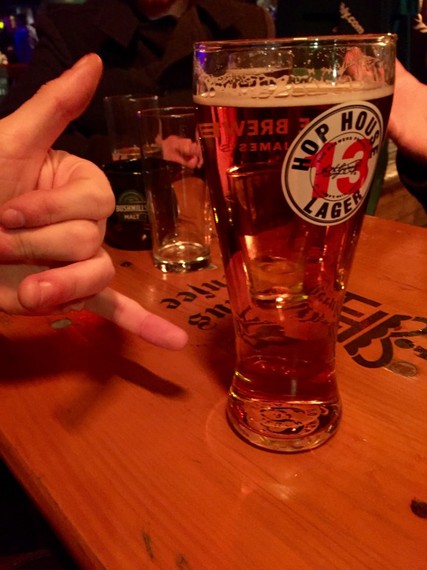 2. Cuckoo
Cuckoo is the perfect bar to enjoy a relaxed and low-key night, or the perfect first stop for a wild night out in Belfast! With different events on each night--Pub quiz Mondays, Open Mic Wednesdays, DJ's Friday and Saturday, and Live acoustic music on Sunday's, Cuckoo is a great stop for any day of the week, and the drinks are delicious!

What to Drink: Check out the large selection of craft beers and choose your favorite!
3. The Parlour Bar
The Parlour bar is one of Belfast's student hubs with great music and fabulous drink deals. The Parlour Bar has entertainment and great deals on food and drink every night. Highlight of the night is the staff coming around with a ~free~ slice of wood-fired pizza. Delicious with any drink!
What to Drink: Grab a friend and split one of their £9.95 pitcher deals- try the Long Island Ice Tea or Sex on the Beach Pitcher!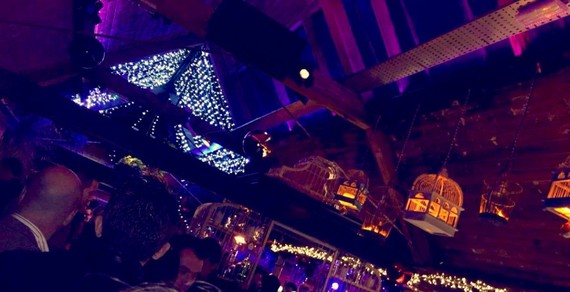 4. The Eglantine (The Eg)
The Eg is a bar popular with Queens University Students as well as the areas' locals. With live entertainment once a week, a 20% student discount on food, half price cocktails Friday 5-7pm, and a large selection of fabulous drinks, the Eg will fulfill all of your night out needs.

What to Drink: Grab a few friends (or if you're brave enough just yourself) and order a shot ladder to kick off the night.
5. The Botanic Inn (The Bot)
The Bot is one of Queens University students' number one destinations for a night out. With a traditional pub-feel downstairs, a bustling club upstairs, and a wide selections of drinks to choose from, you can't go wrong with a night at The Bot. Bot Wednesdays is widely recognized as one of Belfast students top nights out (and the clubs most popular night with great guest DJ's) but any day of the week at The Bot is sure to be a great one.

What to Drink: For a laid back night at the downstairs bar try a Strawberry and Lime Magners or a traditional pint of Guinness. For a wilder night at the upstairs club, a mixed drink is a must!
6. The Bar with No Name
The Bar with No Name is a great place to stop and grab a quick drink while waiting to meet up with friends, or while on your way to another Belfast bar deeper in the city center. With fast service and a nice atmosphere, The Bar with No Name is a great place to stop for a drink and relax before beginning your real night out.

What to Drink: Any pint, or for the quickest service order a bottled Corona and Lime to enjoy at one of the outside tables.
7. Filthy McNastys
Filthy McNastys is a Belfast must visit bar. Filthys has quirky furniture and décor that instantly welcomes visitors. Choose from enjoying your drink inside at one of the several bars, or in the outside downstairs or upstairs smoking areas--known as The Secret Garden and Roof Terrace- which are eccentrically decorated (and heated!) with a very vintage feel. Filthys also has its own club, The Gypsy Lounge, to take your night to the next level.

What to Drink: To match the quirky environment enjoy a vibrantly colored cocktail, or take it one step further and participate in one of Filthys cocktail master classes to make your own delicious and colorful concoction.
8. The National
The National is another Belfast bar that not only has a great inside space, but also a fantastic outside space to sit and enjoy the night and the company of friends after a long day of exploring Belfast (or a long day of shopping). With Belfast City's largest beer garden, The National is the perfect place to sit and enjoy a drink from the extensive menu, or head upstairs to the club and/or roof terrace for even more great vibes.

What to Drink: It's hard to choose just one from the wide-ranging menu, but a Pint or a glass of white wine are perfect to enjoy on a casual night with friends!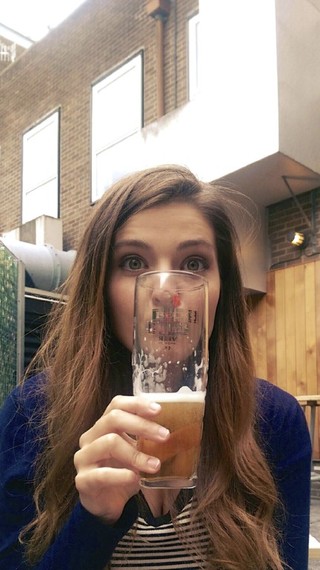 9. Aether and Echo
Aether and Echo is one of Belfast's most enjoyable bars that as an unparalleled vintage, yet classy feel. Enjoy an unforgettable cocktail in one of the bar's unique booths, while listening to a fantastic selection of music--well-known songs that you're sure to know all the words to. Like many Belfast Bars Aether and Echo also has its own upstairs club, with its own bar and more modern, DJ'ed house music. If any night feels like a bust, just head to Aether and Echo to turn it around without fail!

What to Drink: You have to try one of the amazing hand-crafted cocktails. Think Espresso Martini and Amaretto Sour.
10. The Dirty Onion
The Dirty Onion bar is located in Belfast's oldest building (from 1780!) and boasts real Irish music 7 nights a week. The bar, in partnership with the award-winning cultural center An Droichead, also offers workshops in singing and various traditional Irish musical instruments, which are open to the public. Take in the live music while enjoying a pint inside, or hangout with friends in the heated outdoor smoking area, or if you're hungry head to the bar's upstairs to Yardbird--a delicious free range chicken restaurant.
What to Drink: As homage to the thousands of Jameson whiskey barrels and crates that passed through the building up until the 90's, enjoy a delicious Jameson Irish whiskey, straight or mixed.
11. The Hudson
The Hudson is another traditional-feeling Belfast Bar, that began as a tiny pub and has since expanded to take over three floors as well as has a huge outdoor, heated smoking area. Equally a great place for a chill weekday evening or an exciting weekend night, The Hudson Bar not only has delicious craft beers and whiskeys, but also great, simple food.

What to Drink: Pay tribute to Ireland with a deliciously fresh pint of Guinness.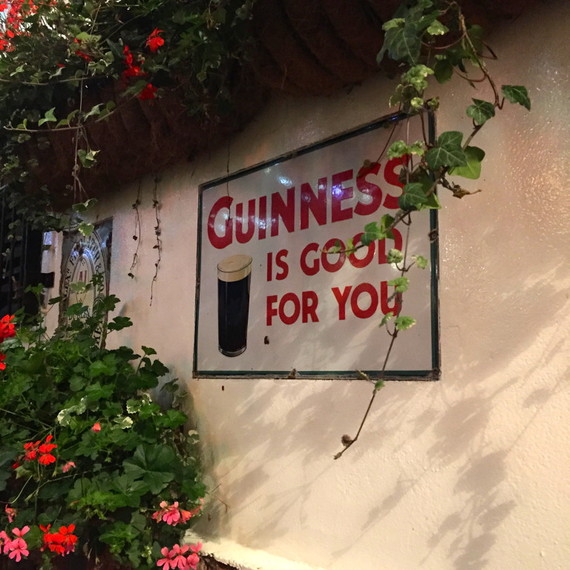 12. Limelight
You can't spend time in Belfast, without a trip to Limelight, one of the country's most famous venues for live music! From well-known DJ's to established music artists, the Limelight complex has some of Belfast's best weekly entertainment. Monday-Wednesday are some of the best nights to visit the bars and club at Limelight, and the live music/DJ sets never fail to have you wake up the next morning with memories of a great night. Side Note: if you find yourself in Belfast for Halloween night, Limelight is the place to be!
What to Drink: Start your night at Limelight out with a Yeager Bomb to set the tone for an amazing night clubbing and dancing.
13. The Perch
The Perch is a stunning, modern, and chic Rooftop Bar with classy and sophisticated vibes. Put on your best outfit and head to the Perch for a great night on the Perch's gorgeously decorated Rooftop Bar. Sparkly lights, comfortable seats, and unique decorations complete the Perch's environment and solidify the night as one to remember. (the bouncers will even give you warm blankets if it is chilly out!) And if you want to take your night to the next level, head downstairs to Chinawhite, the nearby club for some dancing and even more entertainment.

What to Drink: In order to epitomize the Perch's elegant environment, order a glass of Prosecco to sip on and take in the gorgeous Belfast city views.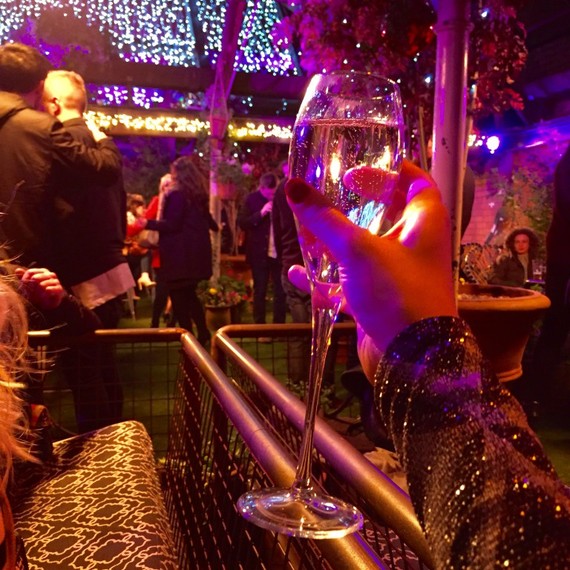 14. The Duke of York

If in Belfast, a trip to the Duke of York is a must! This traditional Belfast bar is jam-packed with custom mirrors and various memorabilia making it an unforgettable night out. Fun Fact: Snow Patrol first gigged there in 1998. Whether you're enjoying a cold beer outside in the beautifully decorated smoking area, or a Jameson and ginger inside enjoying some live music (Thurs-Sun.), The Duke of York is the perfect place to take in that traditional Irish pub feel.
What to Drink: With Ireland's largest selection of Irish Whiskeys, a whiskey drink is a must. Either take it straight or order a whiskey and ginger!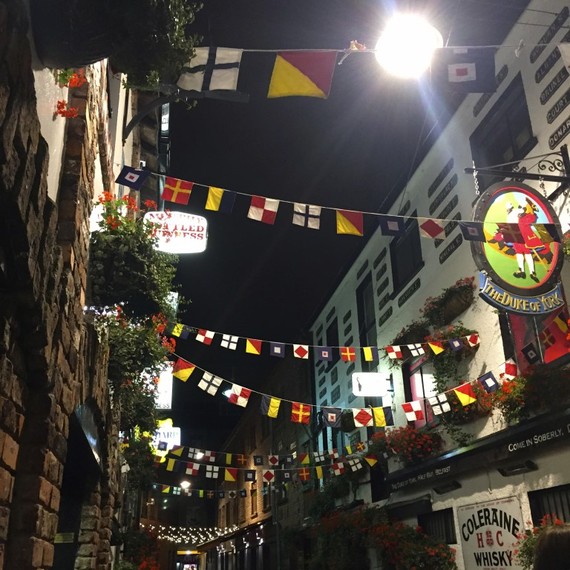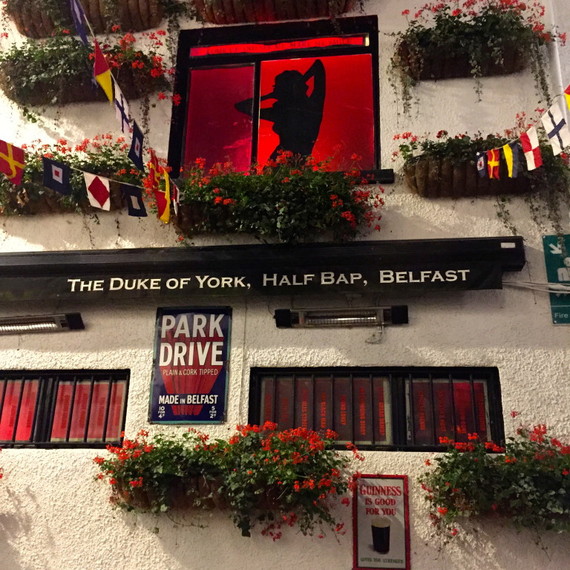 15. The Fly
The Fly has an American feel due to its one staple feature--the huge beer pong table located right in the center. As it is typically busy, get there early to snag up the beer pong table (think 8 or 9pm), grab a few friends order some beers, and hash it out and honor American customs in a game or two (or five) of beer pong! But if beer pong isn't your style, grab a drink and hangout with friends at the bar or dance upstairs in the club.
What to Drink: Beer if playing beer-pong, or one of their delicious cocktails. Notable are a Skittles, very fruity and sugary, or a fresh White Russian.
16. Kelly's Cellars
Kelly's Cellars is Belfast's oldest traditional Irish pub (built in 1720) and is a great place for a night out. Kelly's is known as one of Belfast's hidden gems and not only has unmistakable traditional Irish pub vibes, but also delicious traditional Irish pub food, think homemade Irish beef stew. Enjoy a relaxing dinner and a pint, while enjoying Irish musicians that come from all over the country.
What to Drink: You can't leave Kelly's Cellars without trying the 'Best Pint of Guinness in Belfast'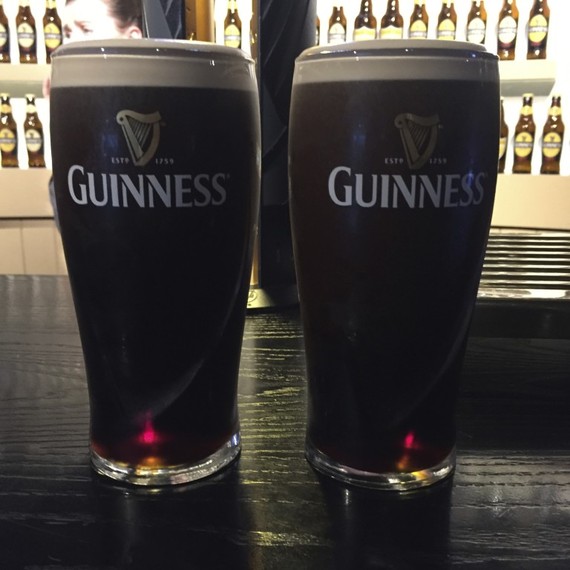 17. The Crown Bar
The Crown Bar is another historical gem of Belfast that is oozing with character and traditional charm. Again, enjoy your drink with a yummy traditional meal. The Crown Bar is a great stop for dinner and a drink before your wild night out begins.
What to Drink: View the Bar's large selection of real Ales and choose your favorite!
So go to the bank, get out some pounds, and head to Belfast for an unforgettable night out!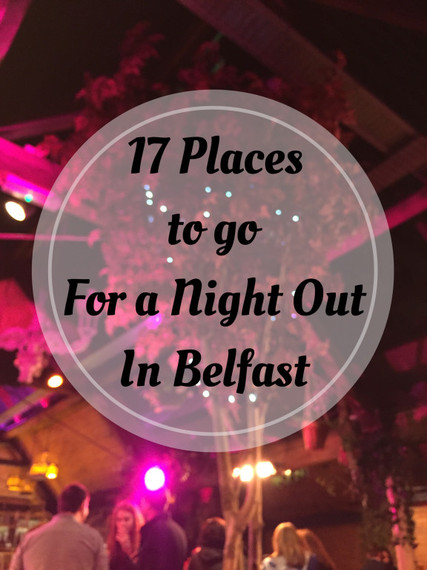 Have you studied abroad? Share your story with the College Tourist
Follow us on Instagram @officialcollegetourist | Tag your photos #collegetourist.
Support HuffPost
A No-B.S. Guide To Life
Related
Popular in the Community