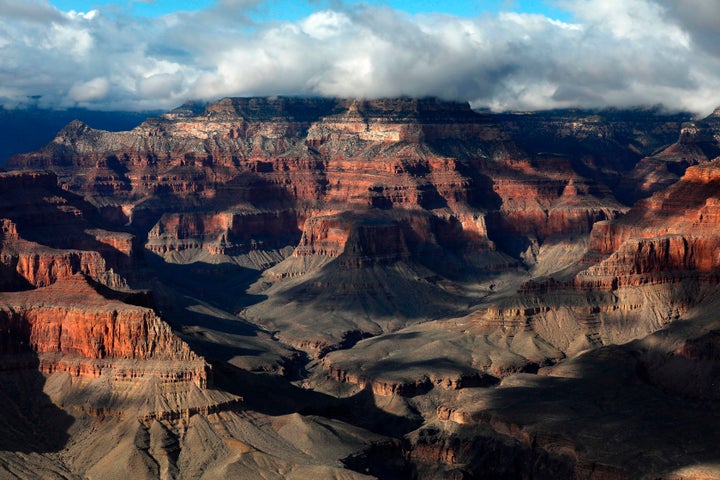 Please take a tour of our national parks so you'll fall in love and protect them.
"People protect what they love, and they love what they know," so if you and your family haven't spent time on our vast public lands system, you may have little appreciation for how different it is from a golf course.
Your focus on reducing our public lands treasury sent me looking to see what presidents before you have done. This story from the White House Historical Association shows the difference between you and 17 other presidents who visited the national parks and public lands and enjoyed sightseeing, wildlife watching, hunting, fishing, camping, and getting away in nature. They spent time exploring with their families, their wives and children becoming equally passionate about protecting these places of rejuvenation.
These predecessors in the White House had the foresight to save the necessities for life – trees, water, functioning ecosystems – in our national parks, forests, wildlife refuges and waterways where they would be safe from exploitation. They are our last remaining safety net against the ravages we have inflicted upon our planet leading to a climate crisis.
Mr. President, I know you care about our air, water, and the environment because your spokespersons told us so after you withdrew us from the Paris Accord. Your announcement coincided with the news that a glacier the size of Delaware is set to break off any day now, dangerously increasing the vulnerability of the Arctic ice shelf and raising the threat of coastal areas being swamped by rising seas.
"[I]n context of your priorities, it's hard not to see a financial motive."
Since the word "monument" can be misleading (my friend thinks you might even believe it refers to a statue), may I share a few of our monuments that I've visited and what they mean to me?
The most sublime of course is the Grand Canyon National Park, which started out as a national monument. In his eagerness to protect it, President Theodore Roosevelt got this first level of federal protection, eventually leading to the creation of the park. Imagine if the region had been left open to development! Today this Natural Wonder of the World might be a gated community, with views walled off for the enjoyment of a few elites instead of one of the most visited national parks in our country and the world.
Your "review" of Grand Canyon-Parashant National Monument re-opens it to the specter of uranium mining and the horrific effects it could have on the entire Grand Canyon/Colorado River ecosystem. The establishment of this monument in 2000 put them off limits to mining and uranium development, and as our friend Grand Canyon Superintendent Steve Martin pointed out when he testified before Congress in 2008,
Tribal lands bordering the park are also off limits to uranium development, and mineral entry was withdrawn when the Grand Canyon Parashant and Vermillion Cliffs National Monuments were created in January of 2000. …The rise in prices of uranium ore from $7 per pound in 2005 to a current price of $90 per pound has triggered a new boom in uranium exploration and development throughout the Colorado Plateau..."
I won't draw conclusions about your decision to review Parashant, Mr. President, but in context of your priorities, it's hard not to see a financial motive. Contrast this with President Roosevelt who established 150 national forests, 51 bird preserves, and 4 game preserves" and "saw in conservation a means of keeping the natural wealth of the United States for the public and not leaving it as it had been for the economic benefit of entrepreneurs."
I met First Lady Laura Bush at a conference in Texas where she exulted in her love of national parks and said hiking in the parks is the favorite annual getaway with her friends. Her husband President G. W. Bush used the Antiquities Act of 1906 to protect monuments including the African Burial Ground off Wall Street and the Marianas Trench Marine National Monument in the South Pacific.
I met President Obama in Everglades National Park on Earth Day 2015. The president and his family are passionate about our public lands and he protected arguably as many units as President Roosevelt, including cultural units such as the Cesar Chavez and Bears Ears National Monument.
Even in the face of Trump's frenetic efforts to erase other parts of Obama's legacy on multiple policy fronts, his call for 'ending abuse of monument designation' stands out. No president has ever revoked a national monument named by a predecessor. No president has ever tried.
Across the country last weekend thousands of us visited national parks and monuments, striving to send your administration the message that we value our monuments. (#DefendOurMonuments.) Members of the Next100 Coalition will brief Members of Congress and update the public in a press conference in DC this week.
President Trump, please take the opportunity to see how it feels to be in the presence of something greater than you that does not judge. I sincerely believe it may be the only way for you to appreciate the impact you're having on our world and change to avert disaster for all of us.
Popular in the Community