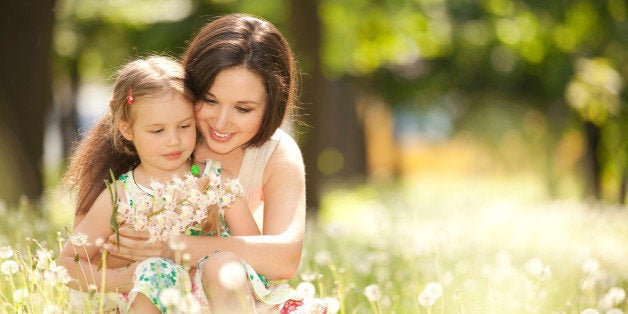 After the divorce tear gas stops stinging and the OMG-I-should-have-been-a-lawyer bills are paid, there's a period of awakening, of embracing your new reality as a divorced mom.
At times, it's intoxicating. The freedom, the firsts, the time you have to devote to your precious child. Other days are wracked with guilt, with "what if"s, with longing for your baby. It's a bumpy road only those who have gone through it can possibly understand. Here are 17 things only a divorced mom knows.
1. How infuriating it is to deal with "Disneyland Dad." Everything is more fun at dad's. It's no problem when your kid hangs from his ceiling fan while eating candy for breakfast.
2. The loneliness of your kid making mom-free memories, taking mom-free trips, and enjoying mom-free time in a home where you're most likely not welcome.
3. Having to censor everything you say because your kid has become a recording device that plays back your conversations to his dad.
4. Wondering which of your friends will be on Team Mom and which will be on Team Dad. They always choose sides -- and this can mess things up for all of your kids.
5. The challenge of co-parenting. If your ex is spiteful, he may do things just to piss you off (like feeding your vegetarian a double cheeseburger). And there's nothing you can do about it. Also, see #1.
6. Choking back tears on the phone knowing your baby wants a goodnight kiss you can't deliver. Or worrying that he'll wake up after a nightmare and you won't be there to comfort him.
7. Watching your siblings form teams with their kids for the family's annual Thanksgiving Day lawn football game, but having no 'team' in attendance this year. Why do we even play football on Thanksgiving? Football is stupid. So is Thanksgiving. Decide never to celebrate again in solidarity with the Native Americans. Until next year, when your kid will be with you.
8. The sting when your child says, "I want daddy!" Ouch. It's so much worse than when you were married.
9. Trying to act like a grown-up when you talk about your ex so you don't "tarnish" your kids' image of him or make them feel like they have to take sides. Even though you know they'd totally pick you. Right?
10. Pretending you don't notice your child watching the happy family of four eating dinner at a restaurant. Shiny, happy people holding hands, please go away.
11. The thrill of post-divorce sex -- no worrying about locking the door because your kid definitely won't interrupt. It's dad's night!
12. Wondering if and when you should introduce your child to your new man. OMG. Is he good enough to be a stepdad? Will my kid like him? Do I like him?
13. Feeling like a third wheel on playdates that spill into the evenings when that lovely couple invites you to stay for dinner. Nice ... but awkward.
14. Agonizing over whether you'll be "replaced" when daddy gets a girlfriend. Conducting a seance or doing a rain dance to ward this off.
15. Feeling guilty about everything. From fearing your kid will blame you for breaking up the family to fearing your kid's bad grades, allergies, [insert anything here] are all because of the divorce. Divorced mommy guilt is like regular mommy guilt... on steroids.
16. The incredible exhaustion of being up all night with a sick kid and having to work the next day. There's no more sharing shifts with the hubby. It's all on you, baby.
17. Cuddling with your child in your own home that's finally free of toxic energy. Just the two of you.
What would you add to the list?
Related