A photographer is illustrating body love and feminist sisterhood by photographing pole dancers. 
Photographer Sylvia Eng always loved to dance, but found that many types of dance privileged a smaller body type that she simply would never be able to obtain. Then she discovered pole dancing classes. 
The Toronto native instantly fell in love with pole dancing and the women involved in the classes.
"I have always found it really fascinating that a dance form that seems to have such a bad reputation for objectifying women was the place I found a sisterhood of strong feminists, and such amazing body image messages," she told The Huffington Post.
To highlight this strong sisterhood of badass feminists, Eng asked her friends and teachers from the dance studio to pole dance underwater in order to capture the "beauty, sexiness and the diversity of the girls in our sisterhood."
The results are dreamy and totally stunning.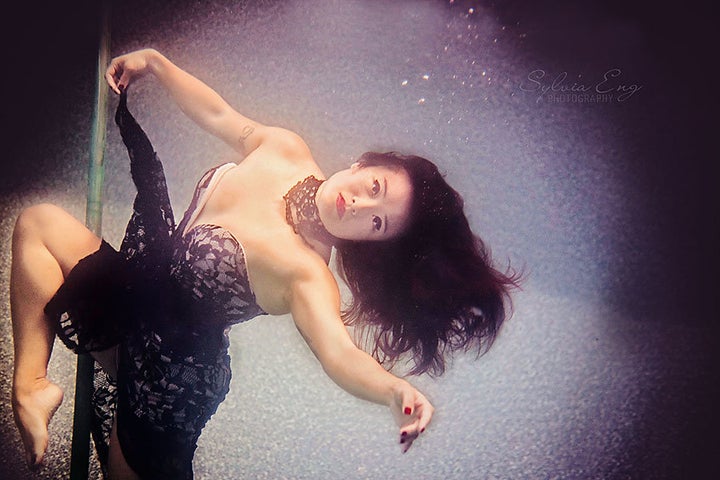 Eng said she was inspired to do the underwater pole dance shoot after she saw another photographer she admired do something similar. 
"I had two goals for my session, I wanted to feature my friends and show the many sides of pole dance," Eng said. "I also wanted to give them -- each of them an inspiration to me, each of them my little muses in a way -- this gift back for all they have given me."
She described pole dance as an empowering hobby that created a safe space for women to leave their body issues outside the studio. "I was shocked to realize that we never criticize or complain about our bodies," Eng wrote in an August 2015 blog post. "We often idolize a trick another girl can do or lovingly tell her that her ass is to die for, but we never, ever verbalize a wish to have a different body. We never wish to be something we are not, we only ever wish to be stronger."
Scroll below to see more of Eng's gorgeous photographs:
Head over to Eng's website to see more of her work. 
PHOTO GALLERY
21 Photos That Showcase Women's Athleticism
Calling all HuffPost superfans!
Sign up for membership to become a founding member and help shape HuffPost's next chapter