While there's nothing quite like the energy of the big city, the hectic pace isn't for everyone, and urbanites themselves often need a respite. Luckily, the U.S. is home to thousands of perfectly charming small towns that are great places for weekend escapes — or to settle down in. We've swept the country to find some of the best, whether you're looking for a ski lover's paradise, a historic spot that's still near a major metropolis, or a remote waterfront retreat. Here are 21 of our favorite small towns in America.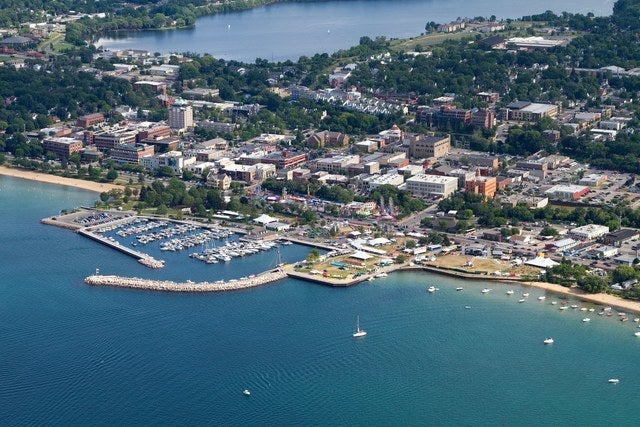 Traverse City, Michigan
Though the biggest town in Northern Michigan, Traverse City has a population of only about 15,000. It's famous for being the largest producer of tart cherries in the U.S. — each July, it hosts a National Cherry Festival that brings in hundreds of thousands of visitors.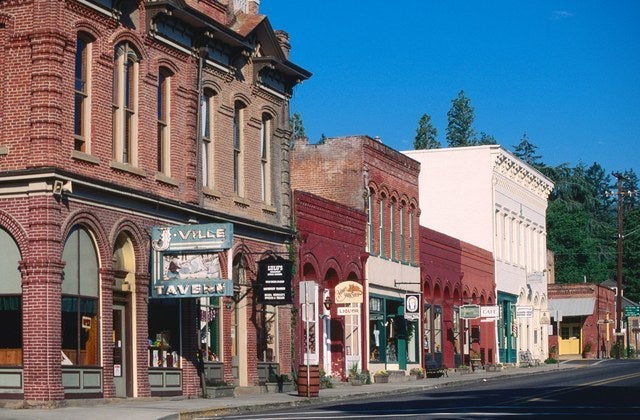 Jacksonville, Oregon
Founded in the 1850s when gold deposits were discovered in the Jackson Creek, this town fell on hard times when the treasure ran out. But in the 1960s, Jacksonville was designated a National Historic District, and today it's the heart of the Southern Oregon wine region.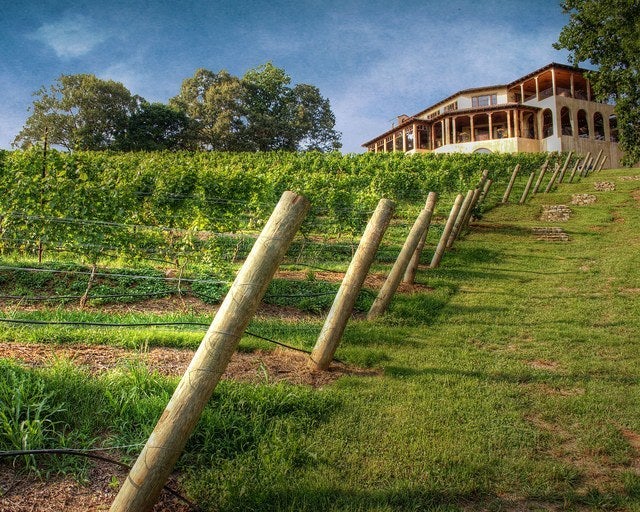 Dahlonega, Georgia
Though on the opposite side of the country, Dahlonega has a lot in common with Jacksonville, Oregon. It was the site of the first gold rush in the U.S. and is also known today for its many wineries.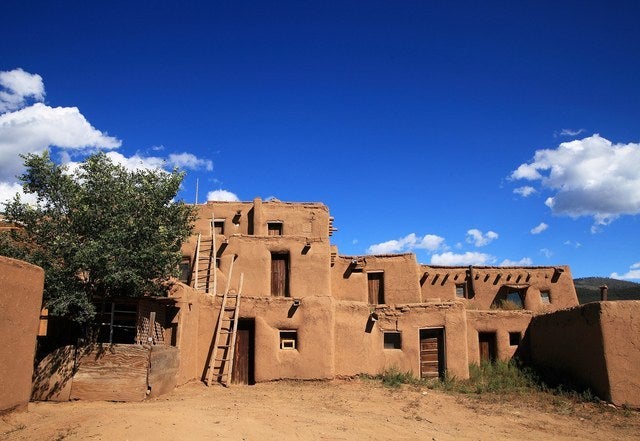 Taos, New Mexico
Known for its pueblo houses, Taos has long drawn artistic types to its rugged setting, including influential abstract painter Agnes Martin. Today there are three art museums, more than 80 galleries, and several performing arts venues.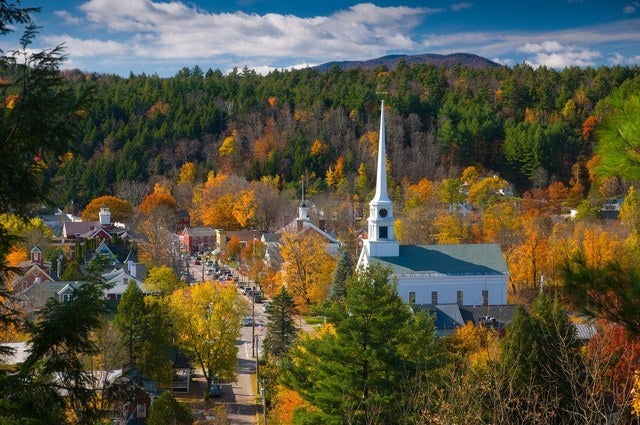 Stowe, Vermont
Skiing might be the most popular tourist pastime in Stowe, but the town has much more to offer. In addition to the myriad outdoor activities (like zip-lining and rock climbing), there are more than 70 shops and nearly 40 restaurants. It's also home to the Trapp Family Lodge, the resort owned by the Von Trapp family made famous in The Sound of Music.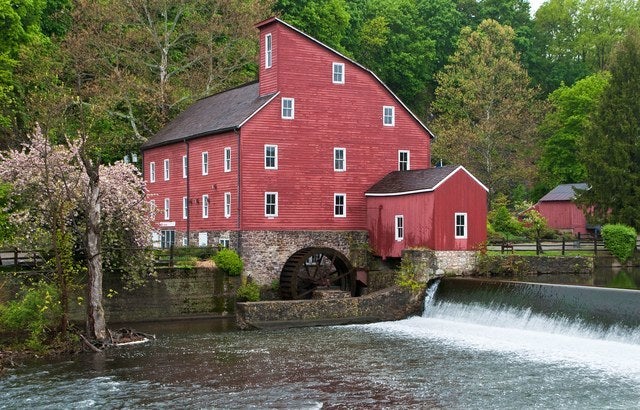 Clinton, New Jersey
An hour's drive from New York City will get you to the quaint town of Clinton, whose most famous landmark is the Red Mill Museum on the banks of the Raritan River. Stroll down Main Street to enjoy cafés, shops, and art galleries.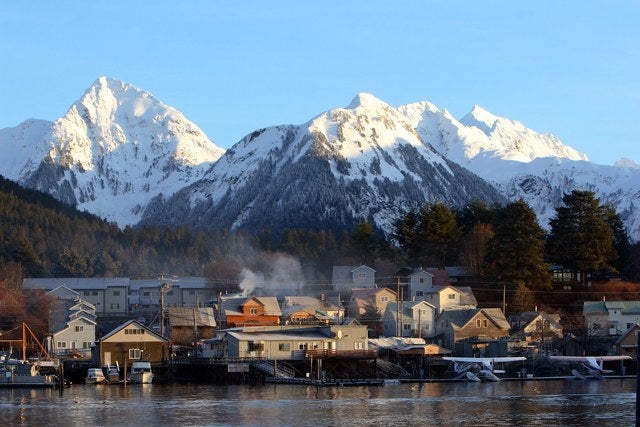 Sitka, Alaska
For a truly remote destination, head to Sitka, which is accessible only by plane or ferry. The town is a wildlife lover's dream, as sightings of bald eagles, brown bears, humpback whales and sea otters are common.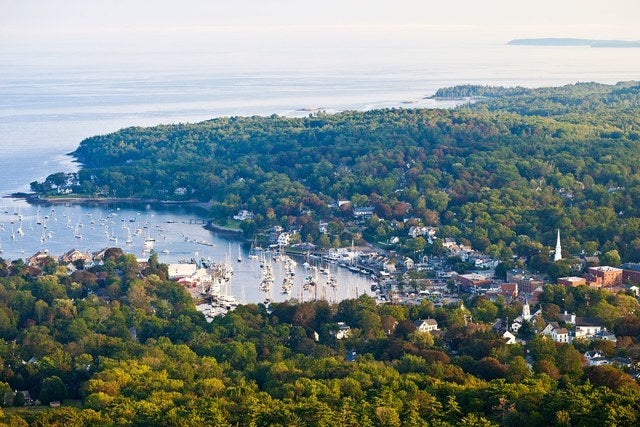 Camden, Maine
Situated between Portland and Bar Harbor, this seaside town is surrounded by stunning landscapes perfect for adventure seekers, but it also has its fair share of cultural attractions, like the Camden Opera House. Its population surges each summer when the beach lovers arrive, but the off-season is still a prime time to visit.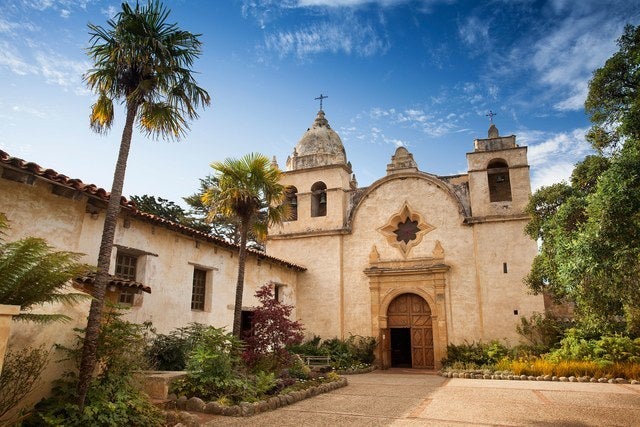 Carmel-by-the-Sea, California
This coastal California town celebrates its 100th anniversary this year. Whether you're looking to spend time at the beach, at the shops, or at the Basilica Church, a registered National Historic Landmark, there's something for visitors of all kinds.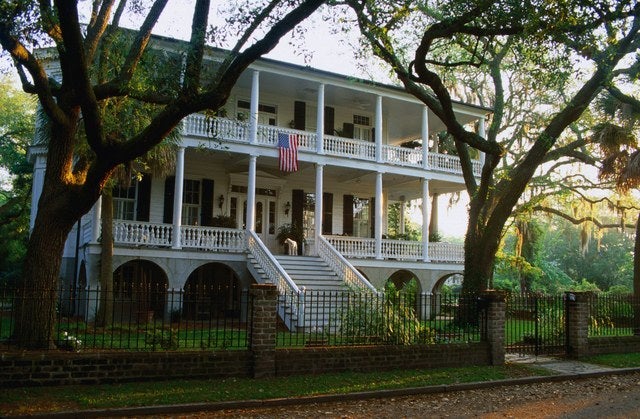 Beaufort, South Carolina
Beaufort is the second-oldest city in South Carolina after Charleston, and you can get a taste of that history through its abundant antebellum homes. Fishing, boating, and other water sports are popular in the town, which is located on Port Royal Island. You might recognize Beaufort from Forrest Gump, which used the bucolic setting during filming.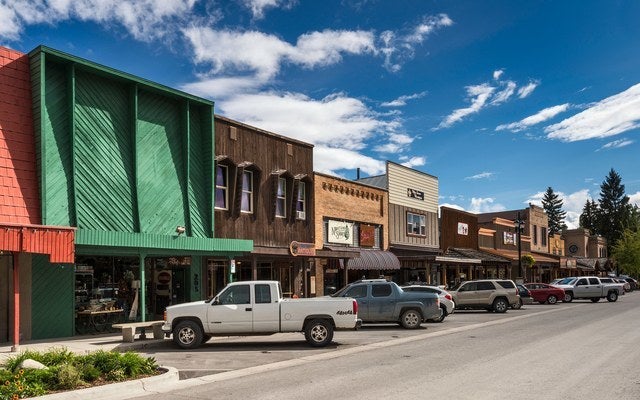 Skiing is the premier winter activity in Whitefish, located in Glacier National Park. But year-round you can enjoy a huckleberry cocktail — a regional specialty — at the town's two microbreweries and two microdistilleries. In the summer you can rent paddleboards on Whitefish Lake.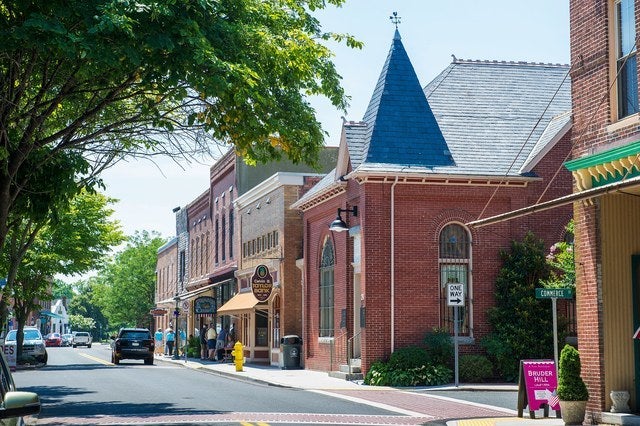 Berlin, Maryland
Only seven miles south of the bustling boardwalk of Ocean City, Berlin offers a small-town feel with plenty of charm. Forty-seven of its buildings are on the National Historic Register, and you can find plenty of shops, restaurants, and galleries on Main Street. Head east to Assateague Island to see its famous wild horses.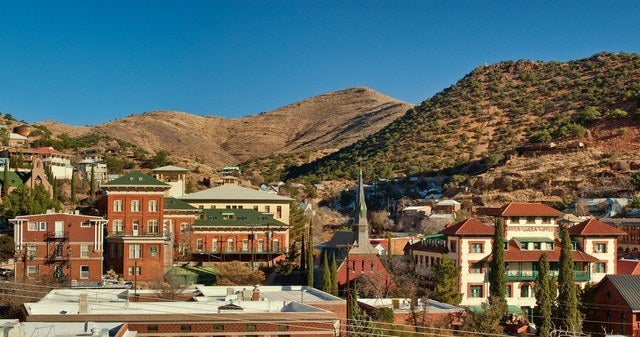 Bisbee, Arizona
Nestled in the Mule Mountains of Arizona, Bisbee is a former mining town now known for its unique architecture, which ranges from Victorian-style homes to an Art Deco courthouse.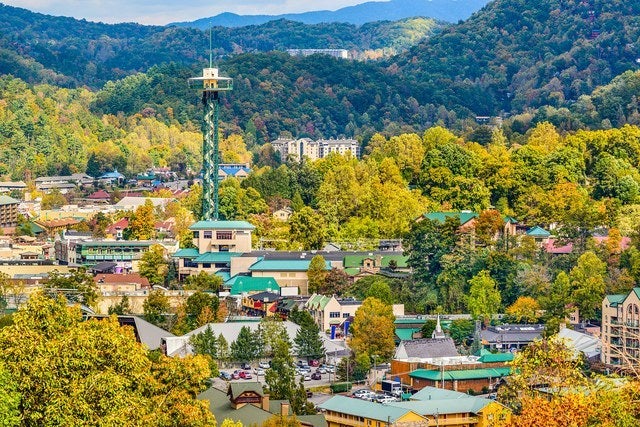 Gatlinburg, Tennessee
Gatlinburg became a popular tourist destination upon the founding of the Great Smoky Mountains National Park, which is located right next to the town, but it dates all the way back to the Civil War. Today it's known for its quirky cultural attractions, like the Salt and Pepper Shaker Museum and a 400-foot-tall Space Needle.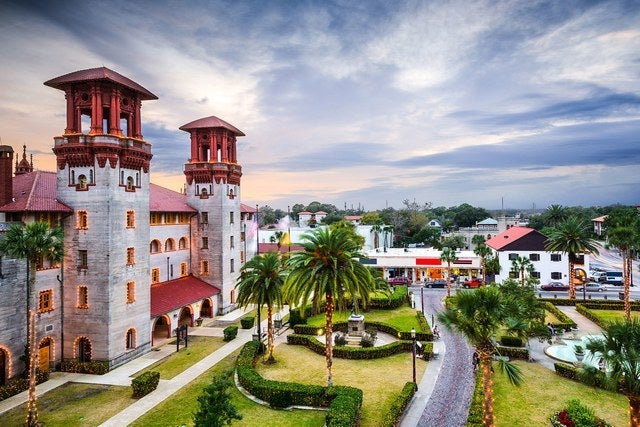 St. Augustine, Florida
Founded by a Spanish admiral in 1565, St. Augustine is the oldest continuously occupied European-established town in the continental U.S. Tour the fortress Castillo de San Marcos for a trip back in time, and stroll the streets to admire the town's Moorish Revival–style architecture.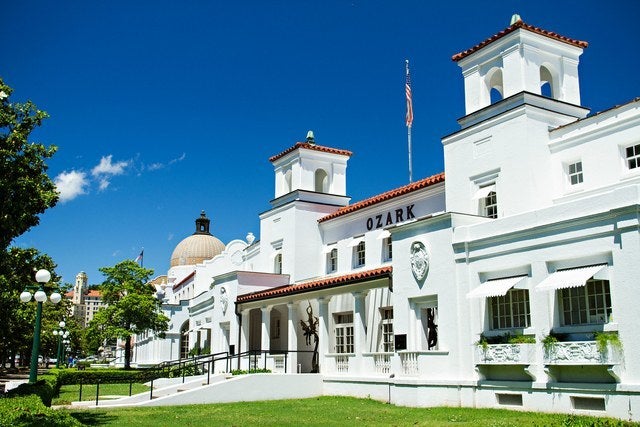 Hot Springs, Arkansas
A trip to Hot Springs wouldn't be complete without a stop at the eight historic bathhouses to soak in the town's namesake mineral springs. Other area attractions include the Garvan Woodland Gardens, the Magic Springs Water and Theme Park and the Hot Springs Mountain Tower.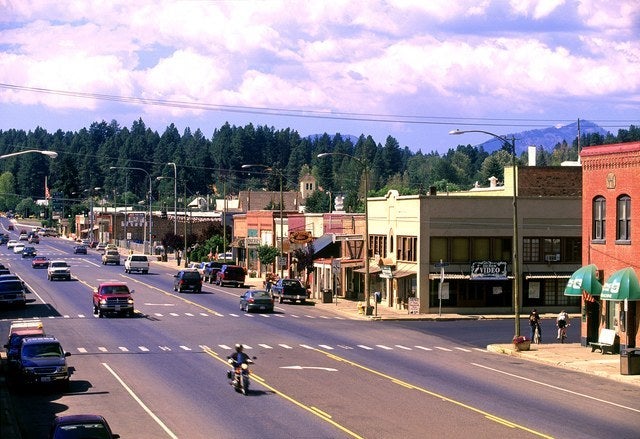 Spearfish, South Dakota
Spearfish in the Black Hills sits between Mount Rushmore National Memorial and Devils Tower National Monument (of Close Encounters of the Third Kind fame). Enjoy the magnificent waterfalls in Spearfish Canyon, or try a locally sourced dish from one of the town's restaurants.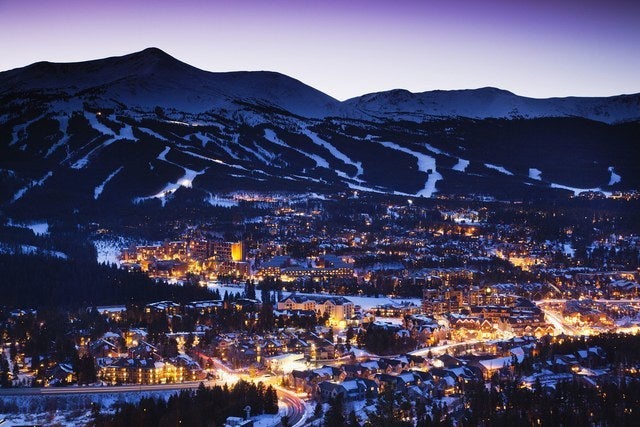 Breckenridge, Colorado
During the gold rush, Breckenridge mines produced approximately one million troy ounces of gold (about 68,500 pounds). Though the mines are now closed, the town's historic district preserves much of the era's commercial and residential atmosphere. While skiing, of course, is a big draw, Breckenridge is also known for its vibrant arts scene.
More from Architectural Digest: