As mom to a 2-year-old and 5-year-old, Katie Kirby knows the chaos of parenting all too well. She channels her daily frustrations and funny insights into some hilarious cartoons.
Kirby started posting original cartoons on her blog, Hurrah for Gin, last year when she couldn't find the right photos to accompany her posts. The U.K. mom told The Huffington Post that she uses "good ol' Microsoft Paint" to create her stick figure cartoons -- a style that is reminiscent of Amber Dusick's popular "Crappy Pictures" illustrations.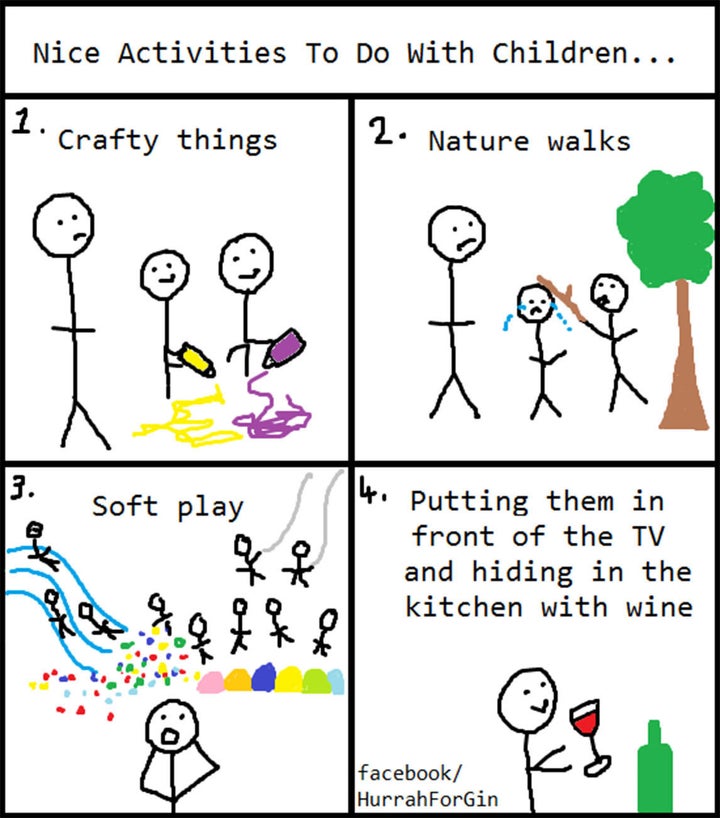 "I use them to depict the funny/challenging side of parenting, mostly to show other parents they are not alone and everyone goes through the same frustrations with young children," Kirby said, adding that she's received great feedback from readers and even parlayed her cartoons' popularity into a line of greeting cards.
"People tell me they make them feel better if they've had a challenging day with the kids," the mom said. "I'm of the opinion that it's better to see the funny side of things and laugh about it than end up feeling down."
Keep scrolling and visit Hurrah for Gin's website and Facebook page to see Kirby's hilariously spot-on (and at times slightly irreverent) parenting cartoons.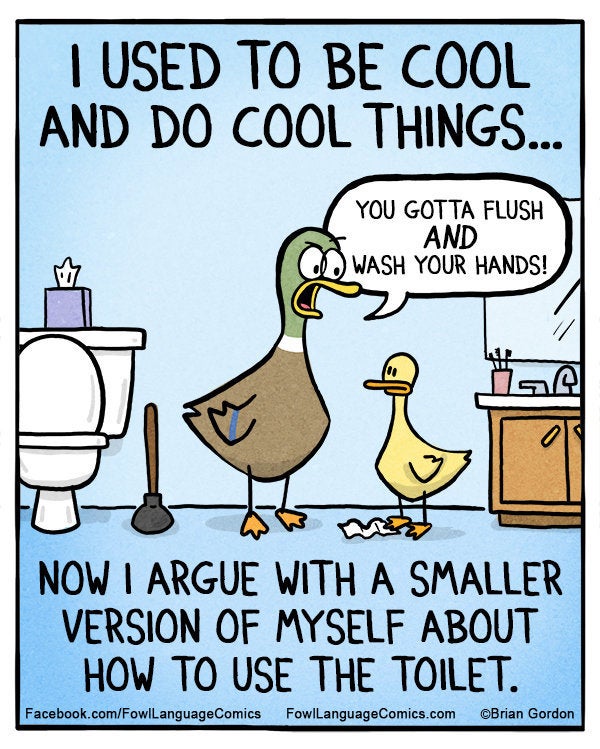 Fowl Language Comics
Related