Titled "She Plays, We Win," the project features fierce photos of young female athletes ages 7 to 14. "I'm inspired by tough little girls everywhere -- by their chipped nail polish, skinned-up knees and fearless spirits," Rose told The Huffington Post. "The project aims to celebrate confidence and athletic passions now because that will have a direct correlation on their outcome as they grow up to be strong, independent women in this ever-changing world."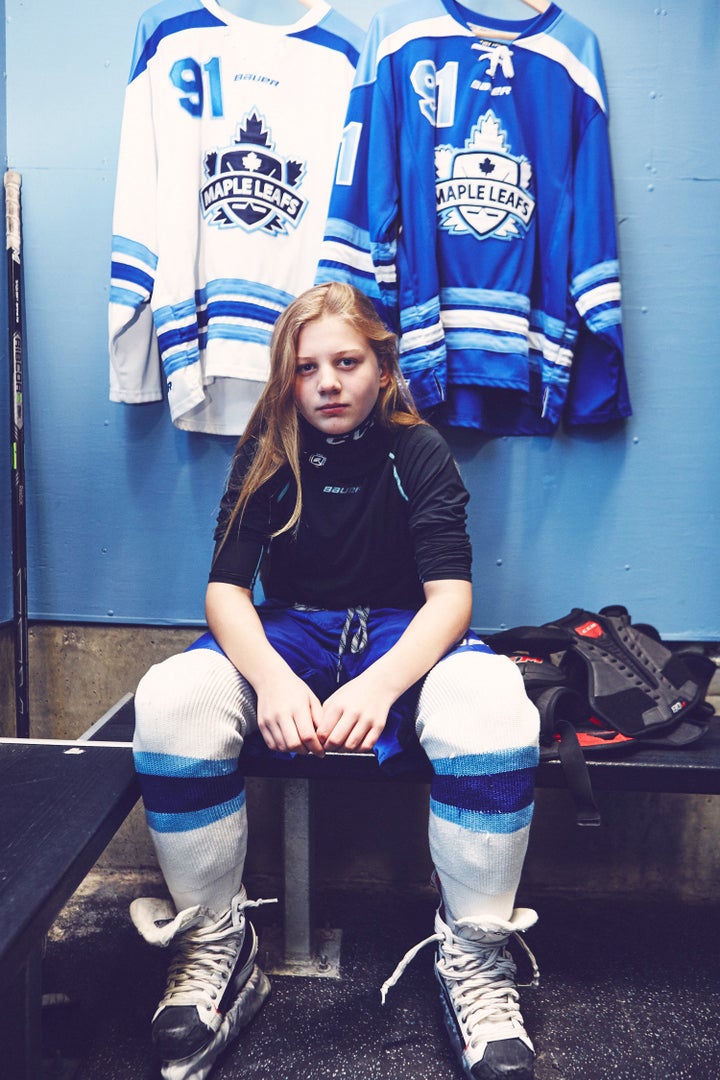 "The goal of this project is to photograph little girls to inspire other little girls that maybe don't have the confidence to take on something rad (something like skateboarding or playing baseball!)," she continued. "We need to celebrate these girls right now, so that empowerment will carry over for the rest of their lives."
#ShePlaysWeWin features athletes like Charli, the only girl on her ice hockey team; she hopes girls who see her photos will want to play ice hockey, too. Said Rose, "Charli wants any little girl to know that it is possible and to not get discouraged no matter what anybody says to you."
Rose found athletes to photograph by reaching out to organizations that work toward gender equality in sports and in life, like Cindy Whitehead's Girl is NOT a 4 Letter Word and Justine Siegal's Baseball For All. Since those initial photo shoots, the photographer has also been able to contact parents and young athletes through social media.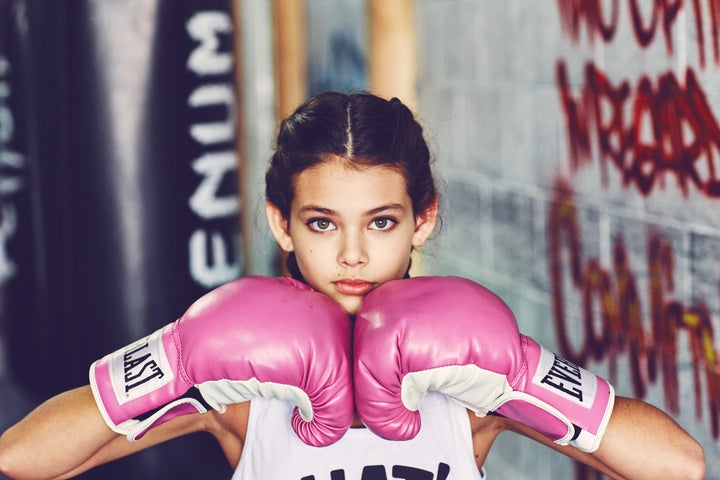 Working with these inspiring girls, many of whom compete in traditionally male-dominated sports, Rose learned they're not only "super talented at what they do" but also have a wide range of interests beyond their sports.
When asked what makes her feel the most beautiful, 7-year-old Sky told Rose, "When I just landed a trick clean or when I'm dancing. Or doing makeup and stuff in front of the mirror."
In response to the same question, a 10-year-old soccer player named Julia said, "I feel most beautiful when I'm outside running fast scoring a goal."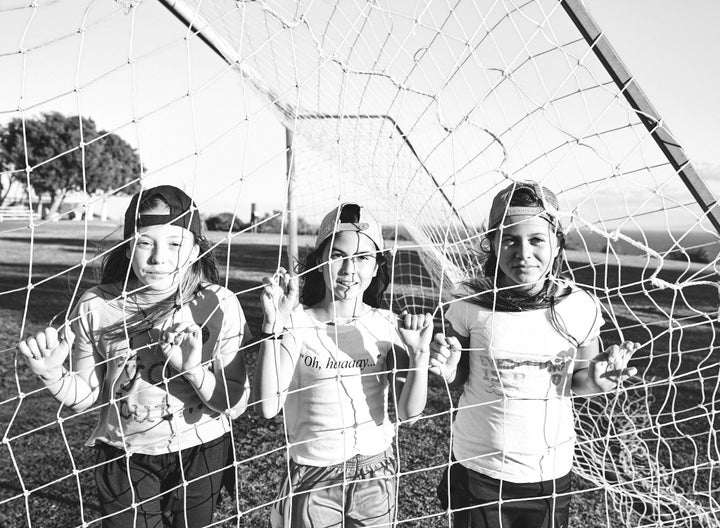 "These little girls are incredible and I must say, all very very unique," Rose told HuffPost. "I really want these girls' souls to shine through in the portraits; I want to see their strength, their story, their passion through their bright little eyes."
Rose hopes that "She Plays, We Win" evolves beyond her photo series. She invites others to share their own pictures using the hashtag #sheplayswewin and envisions starting an after-school program involving sports and/or photography.
"To be a young girl in society today is so hard," the photographer said. "You see so many images constantly on what it means to be beautiful, and frankly we need to see more athletics, more strength, more tough little girls that show they can hang with the boys, more little girls with their own style."
Rose added, "Pretty is whatever you want it to be."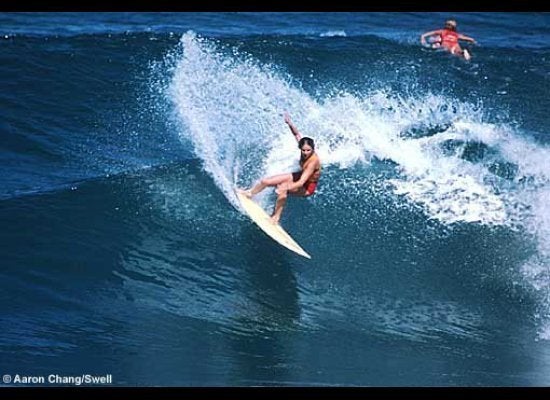 21 Photos That Showcase Women's Athleticism