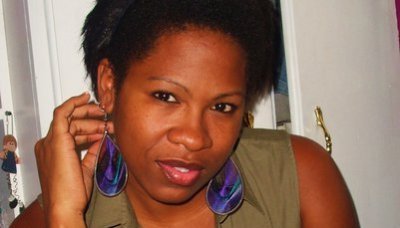 As up and coming entrepreneurs, we all have moments of self doubt and although we know that the road to success can be rocky, we sometimes need that one bit of inspiration to keep pressing onward.
The 18 Question series features an awesome group of up and coming, as well as seasoned Entrepreneurs, who give us a glimpse behind the scenes. A sneak peak into their lives and into their businesses. Their stories are meant to inspire and encourage us. Today we meet KArima 'KAramel' Mckenzie-Thomas.
Can you describe yourself in 3 words?
Insightful. Authentic. Powerful.
What was your first job?
Waitress/Bus Girl in a restaurant at 14.

When did you know that you wanted to be an entrepreneur?
Hmmmm . . . it was always me. Wasn't a decision I made, as much as something I finally chose to tap into, maybe at 18/19?

What was your first business venture?
Acting as a travel agent of sorts, organising travel packages for young people wanting to attend Great Fete weekend parties in Tobago.

When it comes to your business, how do you deal with rejection?
I give them deuces. LOL! I have too many people to help and too much value to offer, to get hung up on people who are not ready, or not serious.
What's the best advice you've ever received?
Restful increase, not stressful income. In other words, do what comes naturally, and take the simple and easy path to earning income. And yes, there are ALWAYS easy paths.

What's the worst advice you've ever received?
Work hard for money.
Can you describe a moment or day when you felt like giving up?
MMmm....I've gotten into funks from time to time, when the clients for a particular service I was offering weren't showing up as regularly as before. Each time, I made the decision to just stop offering the particular service and look to other methods of earning income.

What or who motivates you to keep pressing on?
My belief that wealth is FOR me. That I was born to be wealthy and live an affluent life.
If your life had a theme song, what would it be?
Beyonce - "I was here" (official music video included) lol.
"If you were left on a deserted island for a month and could only bring three things, what would you bring?
An Internet hotspot, my phone, and a crate of corned beef. LOL!!!
Team Cats or Team Dogs? ;-)
Fish?
Morning person or late night?
Both. I just need to sleep for 4 to 6 hours in the early morning and again for 2 or 3 hours in the mid afternoon.
Briefly describe your morning or night time routine?
Morning - wake anywhere between 4.50 and 8.30AM; talk to God - I say thank you and I request the day I want to have; check email and Facebook on my phone; maybe do some journaling; drink a glass of water; use the washroom; get on the computer and start making calls/sending emails/reaching out to anyone I planned to reach out to that day - which takes me to around 10/11; have breakfast; go back to work.

Beach or the Mountains?
Depends on my mood. Maybe beach in the day and mountains in the night? I LOVE the fog that rolls down from the hilltops at night.

Proudest Business achievement thus far?
Managing the social media of some of our biggest local companies, all by referral (because I'm WINNING at what I do!

What advice can you share with an up and coming entrepreneur?
Be CLEAR on what you expect out of your business (the outcome/benefits to you, NOT the 'How" necessarily). Be CLEAR on what you are willing to give up/sacrifice to get what you want. Be CLEAR on WHO you are and what you stand for, and WILL NOT compromise. Be CLEAR on the types of people/organisations you want to work with, and those you WILL NOT work with. Figure out your right market, then get to work.
And my last question: Where do you see your business in the next 5 years?
Hmmm.....inspiring women all over the world, helping them to claim their Power and then OWN their financial, emotional and spiritual Lives and destinies.

KAramel is a Powerful Communicator, Creative Project Manager and Life Transformer. She works with women of colour, helping them to craft lives of passion, purpose and joy. She also works with people of colour to financially empower themselves and their families.
The homeschooling mother of an amazing 9 year old girl, KAramel believes that Everyone should use ALL their skills, gifts and talents to teach, to earn and to make the world better than they found it." You can connect with Karamel on Facebook by clicking here!
REAL LIFE. REAL NEWS. REAL VOICES.
Help us tell more of the stories that matter from voices that too often remain unheard.