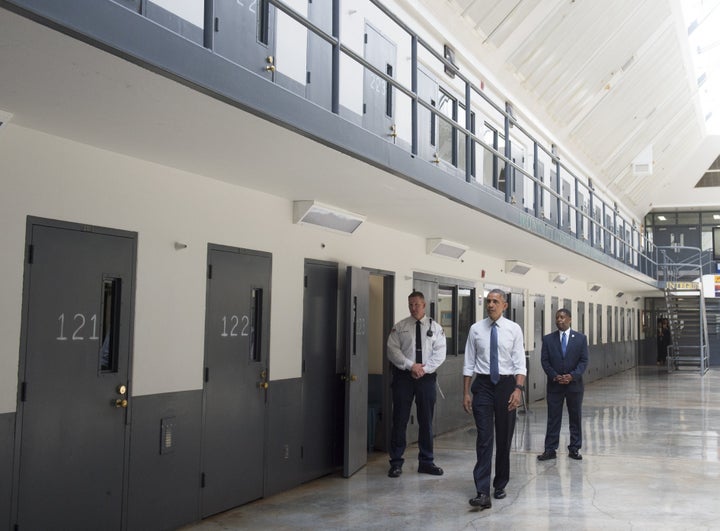 WASHINGTON -- Eighteen states and the Federal Bureau of Prisons operated their prison facilities at more than 100 percent capacity at the end of 2014, according to data collected by the Bureau of Justice Statistics and released Thursday.
Prison overcrowding can jeopardize the safety of both prisoners and staff. Inmates may not have access to programming and healthcare, while poor conditions can lead to riots and violence against staff and other inmates. In 2009, rioting inmates burned a California prison east of Los Angeles, injuring 250 prisoners and hospitalizing 55. This year, a prison riot in Nebraska left two inmates dead.
BJS collected data on the number of beds a ratings official assigned to a facility, and the number of beds the facility was originally designed to hold. The researchers also looked at "operational capacity," the point at which prisoners can be accommodated by staff and access programming and services. Not all jurisdictions reported all three categories, so researchers used what information was made available to calculate maximum capacity.
In Illinois, prison facilities were originally designed to hold 28,200 inmates, but were housing 48,300 as of Dec. 31, 2014. The Bureau of Prisons, which mostly houses drug offenders, was 128 percent over maximum capacity, according to the report.
The states listed as operating at more than 100 percent capacity are: Colorado, Delaware, Hawaii, Idaho, Illinois, Iowa, Kansas, Louisiana, Massachusetts, Minnesota, Missouri, Montana, Nebraska, New York, Ohio, Oklahoma, Pennsylvania and Washington.
Despite these numbers, BJS found that the overall state and federal prison population has declined 1 percent since last year. Criminal justice reform advocates from both sides of the aisle have recently ramped up advocacy for sentencing reform and reducing mass incarceration.
Popular in the Community