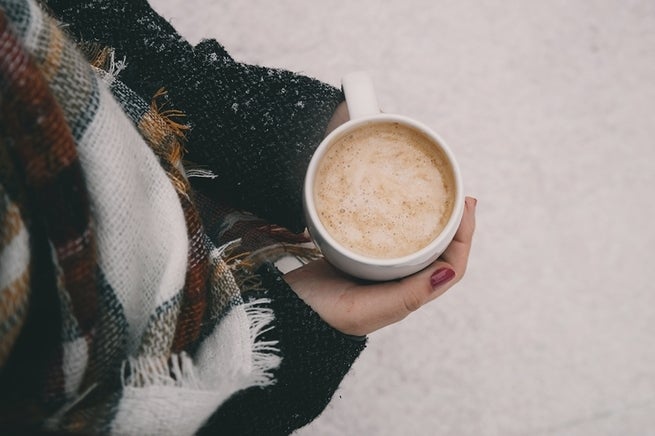 Dreams of spring are not enough to keep you warm in February. I can see my breath on my walk to work, and there is still snow on the ground. If you're looking to stay cozy through a long, rainy thaw (or even a chilly night in summer or fall), I've got you covered. Note: this story was originally published in February 2017. It's been updated with the latest and greatest products.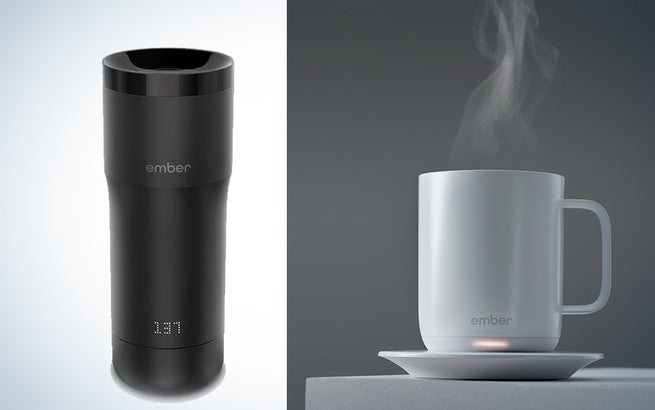 Ember's ceramic mug — and its travel mug — is my favorite product of 2017. It's ability to keep your beverages hot for extended periods makes it especially great for people who need help staying warm over these next cold winter months.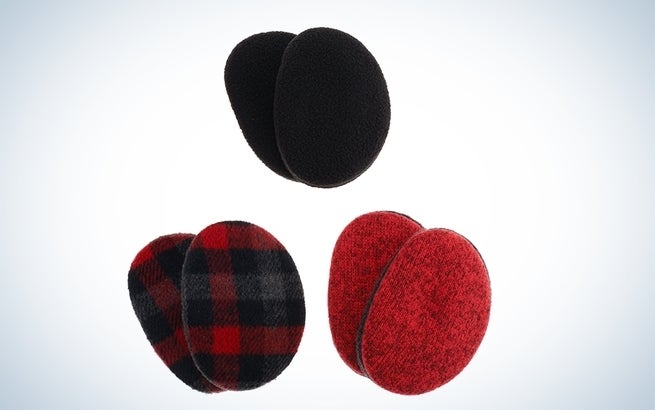 If winter turns your ears into icicles, meet Sprigs Earwigs. They are like hats for your ears and come in small, medium, and large. Unlike traditional muffs, these fleece-lined warmers fit around your ears. There's no band, so you can put them in your pocket. Plus, they won't give you a headache. $17.
3. KOVOT Ceramic Soup And Sandwich Tray Set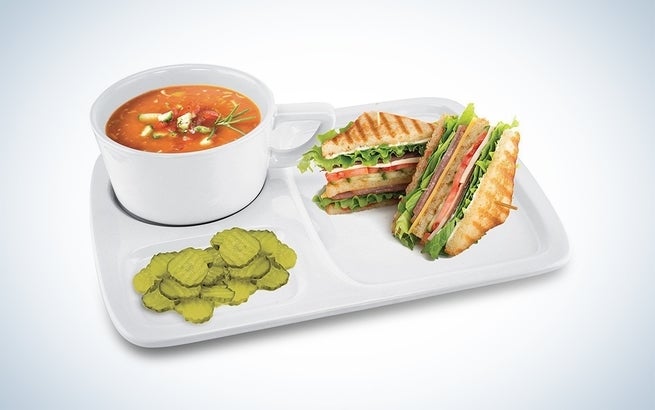 This soup and sandwich tray will give you a place to rest your hot fluids. It looks pretty chic, too. $20.
4. "Stranger Things" holiday sweater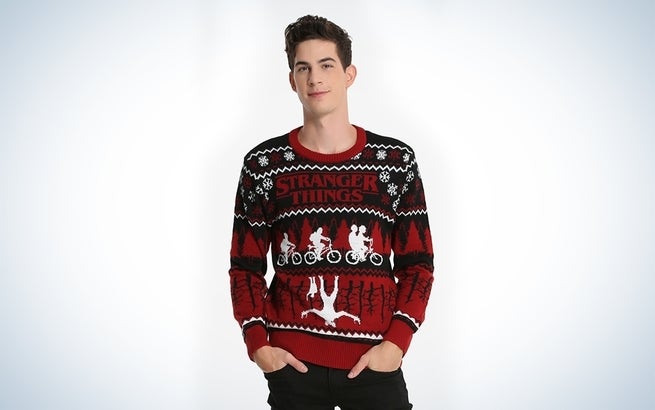 Cozying up to watch "Stranger Things" has made me feel all sorts of warm on the inside. This acrylic knit holiday sweater will make you the life of your office holiday party — or it will at least garner a loud "She's our friend and she's crazy!" $42.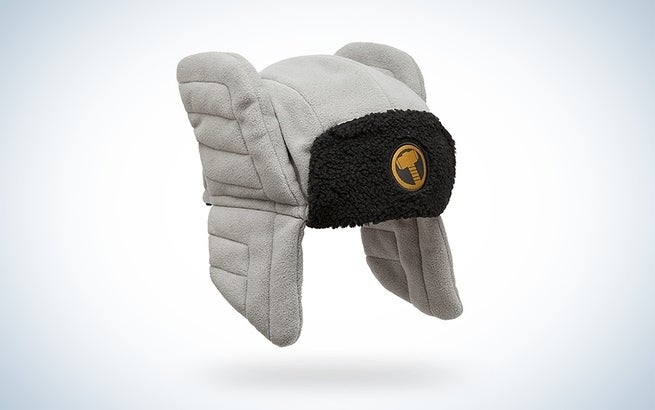 Be as hot as the God of Thunder with this polyester trapper hat. It has the symbol of Mjolnir (Thor's hammer) on the front and wings on the side. $25.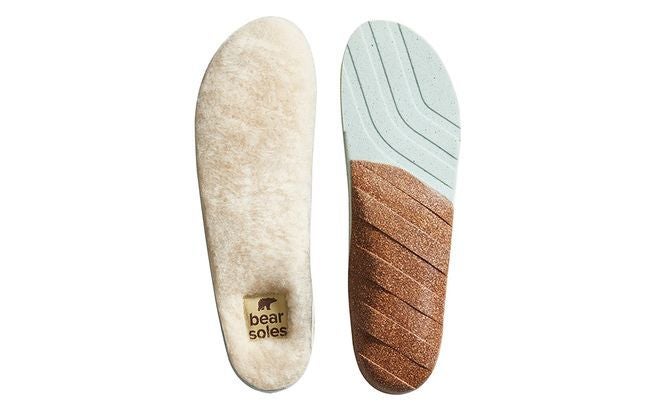 These natural sheepskin insoles make any shoes warmer. Built with shock-absorbing foam on the bottom and low level arch support, you will be standing up straight and walking on a pillowy path all winter long. Amazon; $38.
7. Agloves Touchscreen Gloves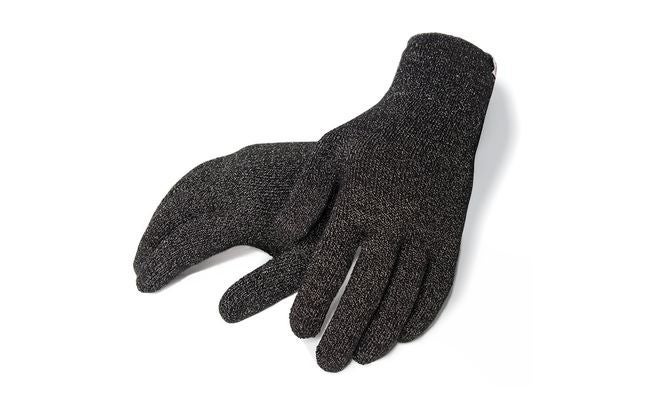 Don't run from the cold. Take it by the hand. Agloves touchscreen gloves are made with a soft, acrylic fiber that keep your hands warm and keep you connected to your phone. It doesn't matter if you text with your pinky or your thumb, these gloves have silver-coated, nylon conductive fiber knitted into all 10 fingers. The silver also acts as a thermoregulator and traps the heat inside of the glove. Amazon; $12.
Or, if you're crafty, you can turn any pair of gloves into a touchscreen-enabled pair. Full instructions, this way.