Eighteen-year-old Erica Jean Schenk took the modeling and fitness worlds by storm when she was pictured on the August cover of Women's Running magazine.
"Looks like [Women's Running Magazine] and I have stirred the pot," Schenk wrote in an Instagram post, just days after the magazine hit stands. That they had. Schenk isn't the tall, thin, tan image of "fitness" typically seen on magazine covers. And yet, by redefining what sorts of bodies are eligible for strength and fitness, she made as big an impact as any model who's graced the cover of a fitness magazine in recent years.
Schenk is signed to Wilhelmina Models modeling agency and is a longtime athlete, having played volleyball, golf, and tennis in high school.
In an interview with Seventeen this month, Schenk says that "everyone has been super, super positive!" in response to her magazine cover. "It's really exciting that I have this platform, because I never expected myself to have that kind of power...Some girls comment on my Instagram pictures saying that I inspire them to keep running."
She says she understands some young women's concern of looking the part of the athlete: "It's hard when they don't feel comfortable exercising outside or going to the gym because of the way they look, even though doing so will help them feel better about they way they look," she told the magazine.
"It's not meant to be a derogatory word," she tells Seventeen, "It's a business term. I think people feel 'plus size' is a bad word because of how it's viewed in stores. Plus clothes are often segregated, pushed to the back corners. But it isn't a bad word, just a description."
For her part, Schenk isn't going to let terminology impact her career, or her attitude about it. "If a client is looking for a size 2 model with dark brown hair, that isn't going to be me. But if they're looking for a plus size model, I'm here," she said.
Fierce and confident as she is, Erica still admits that she struggles with maintaining absolute self-confidence all the time:
"Even people who are extremely confident have things they're figuring out," she said. "It's a journey towards self acceptance."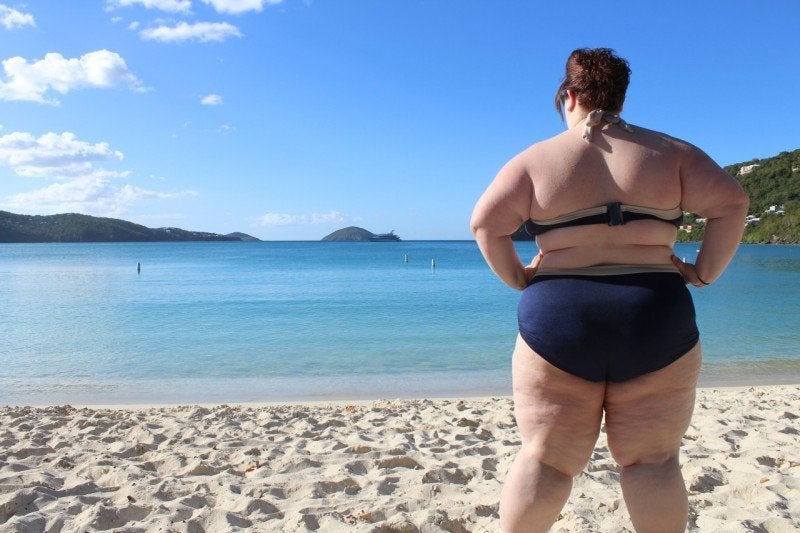 We Exist: Diversity In Plus Size Bodies
Related
Popular in the Community