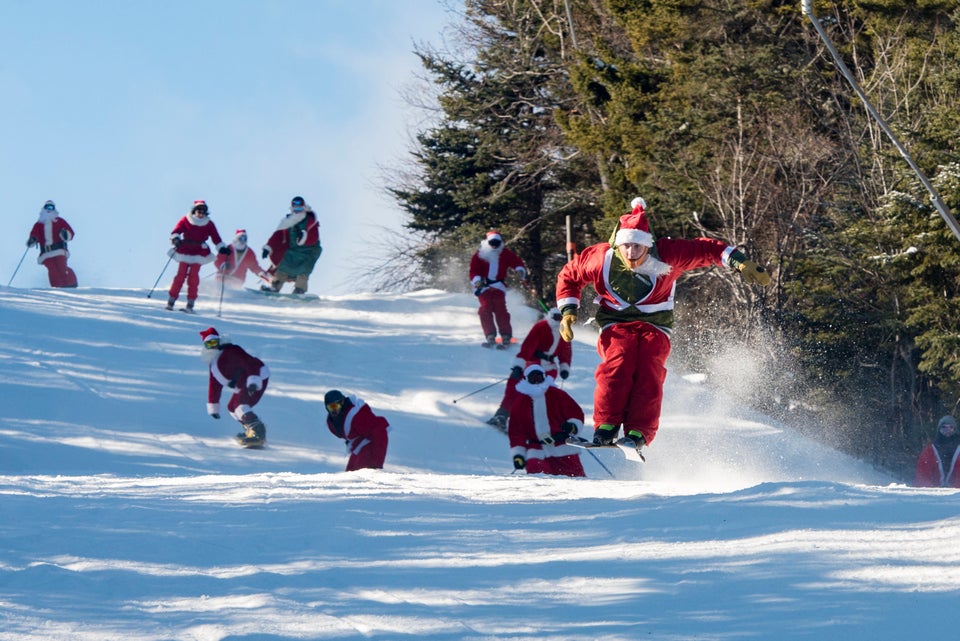 180 Santas Hit The Slopes For Charity
It may be his busiest time of the year, but even Santa Claus needs time to unwind.
As many as 180 red-suited Santas hit the ski slopes on Sunday as part of the 17th annual Santa Sunday fundraiser held at Maine's Sunday River Resort, near the state's border with New Hampshire.
Outrageous photos captured the bearded skiers and snowboarders tearing down Barker Mountain's slopes. One Santa even hoisted an American flag into the air as he sped past cameras.
"This is the right way to start the holiday season," Yelena Walsh of Boston, who has participated in the event for the last four years, told The Associated Press."It's so much fun."
One young snowboarder named Jayden, who wore a bushy white beard beneath his ski goggles, also said it was his fourth time participating.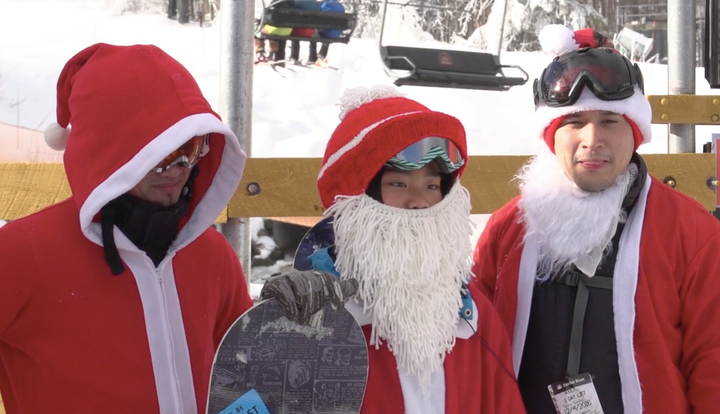 To participate, each skier or snowboarder donated at least $15 to the Sunday River Community Fund. In exchange, they received two free lift tickets ― one for Sunday's event and a second to be used later this month.
By the end of the day, $2,845 had been raised, according to the event organizers.
"Typically we raise about $3,000 that goes back into the community through various non-profit organization," said the event's director of communications, Darcy Lambert. "We can't wait to see the running of the red coats come down."
Before You Go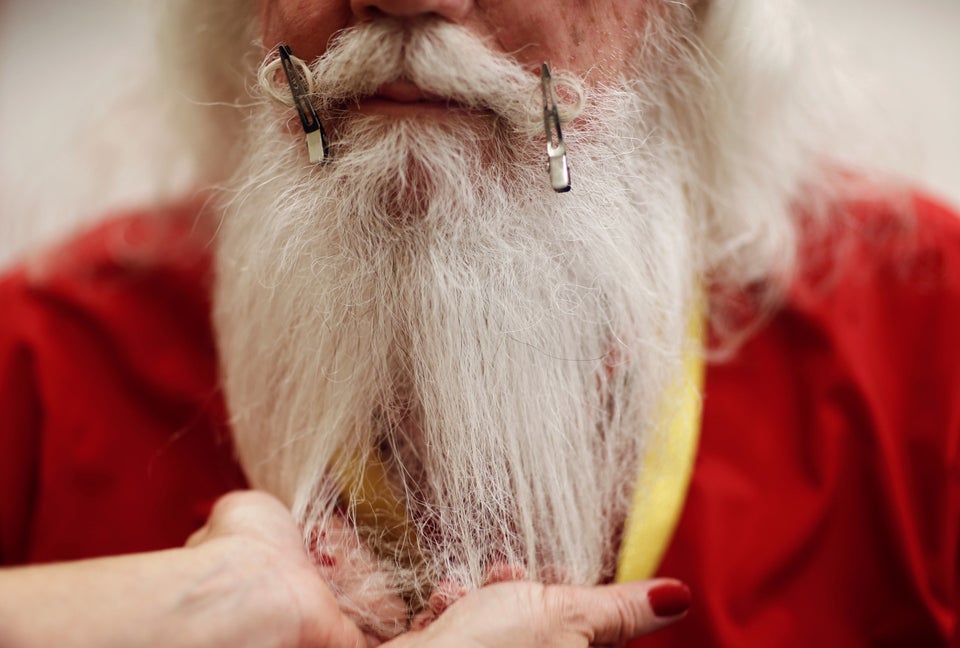 Santa Claus School
Popular in the Community