After 132 years, a long-lost shipwreck has been located at the bottom of Lake Superior, and it appears to be impeccably preserved.
Over the summer, a five-man team, including a diver and historian, located the J.S. Seaverns freighter that sank in Canada near Michipicoten Harbor, Ontario, in 1884, along with piles of unbroken dishes and other century-old items, the Duluth News Tribune reported last week.
Dan Fountain, who helped find the ruins described the wreckage as being "in beautiful shape."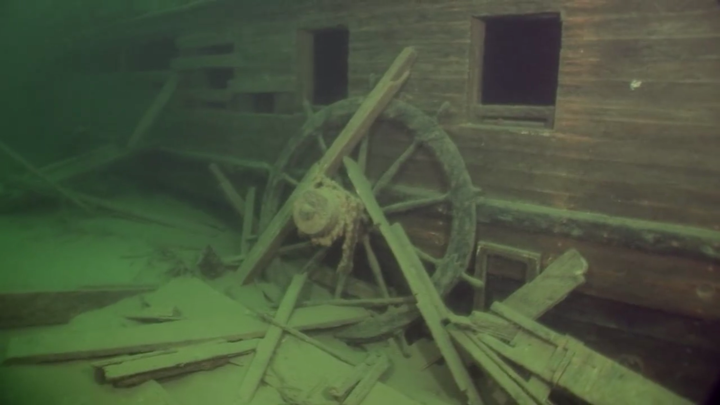 "The upper cabins are somewhat broken up ... [but] the hull itself seems to be totally intact," he told the News Tribune.
Outside, the ship's helm wheel leans against what Fountain described as the starboard side of the wreck. In the ship's kitchen, also known as a galley, there are stacks of plates on shelves. In another area they're seen piled up, appearing completely intact.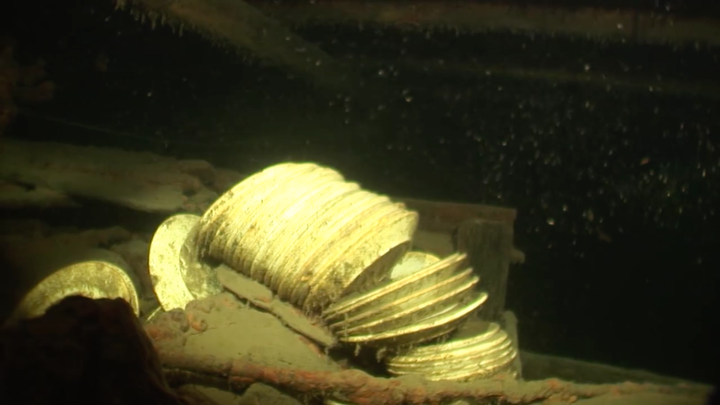 "The Seaverns sank in rather benign conditions," Fountain told Sudbury.com. "It was a calm day, it wasn't a violent wreck. It went down rather smoothly, apparently. ... It settled on an even keel on the bottom."
The freighter was carrying cargo from Chicago to the north shore when it hit rocks in May 1884, according to The Tribune.
Passenger James Campbell later recalled in a letter that they tried to reach a nearby beach, "a distance of about seven miles across the bay and when halfway across she sunk. We had a hard time in getting out. … We had to fight to get to the boats."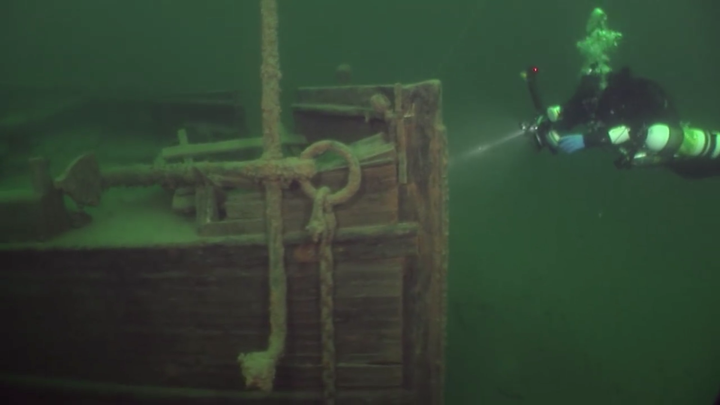 Fortunately for Campbell and the other passengers, they all managed to escape.
Thanks to their survival, they were able to provide a rough estimate of where the ship went down, helping Fountain and his team discover the wreck using sonar imaging, following several years of research.
Related
Before You Go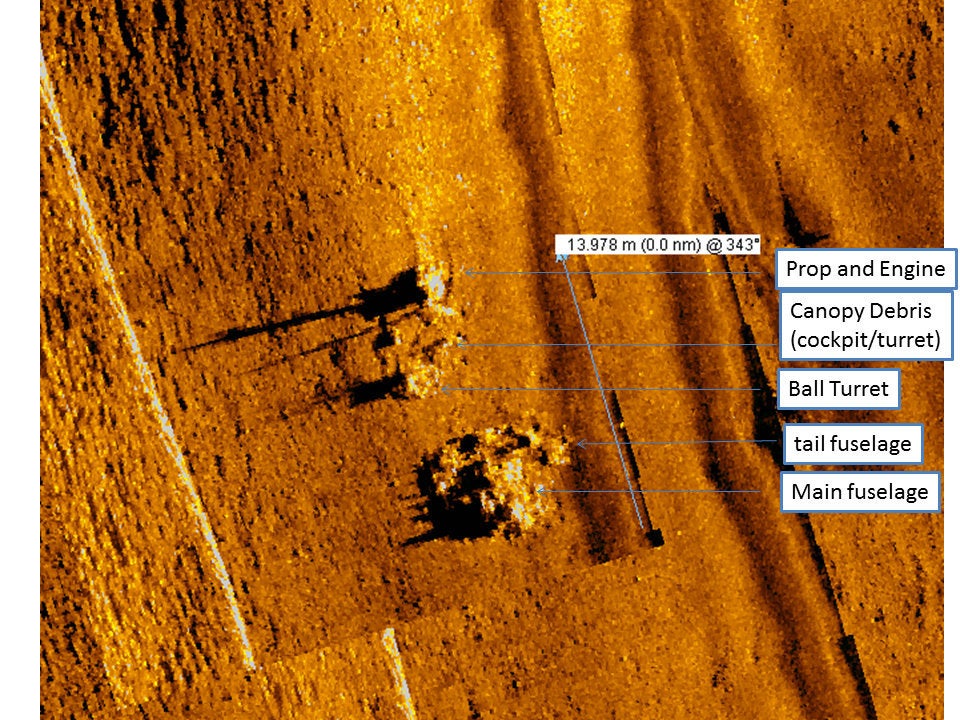 Wreckage site of downed WWII bomber located by Project RECOVER