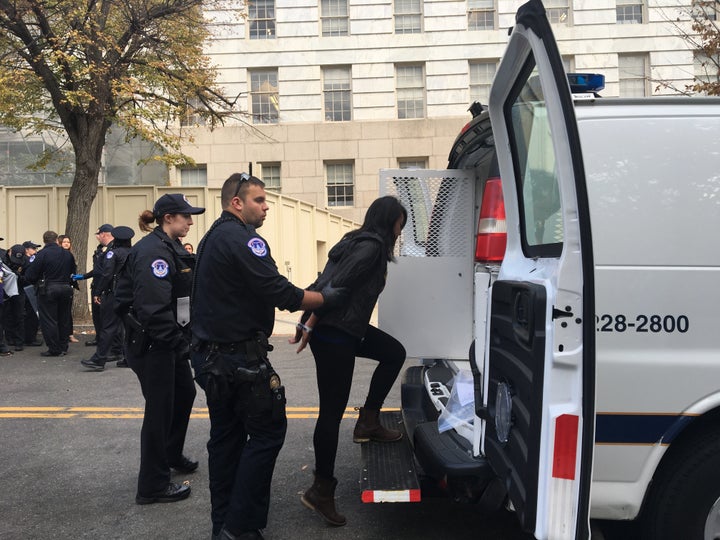 Nineteen Asian-Americans protesting outside Speaker Paul Ryan's office on Capitol Hill were arrested Wednesday while calling for him to move the Dream Act to a vote.
A coalition of Asian-American organizations were rallying to push Congress to pass the legislation that would protect young undocumented immigrants. The 19 individuals were charged with crowding, obstructing or incommoding, a spokesperson for U.S. Capitol Police told HuffPost.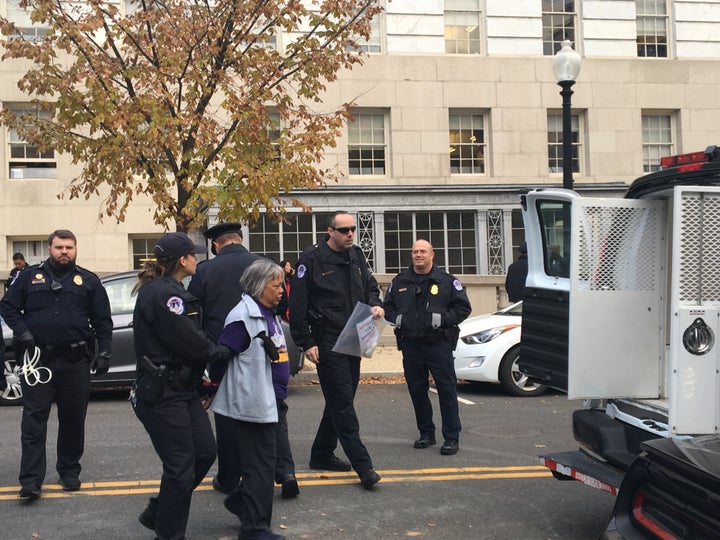 Those arrested said they were prepared to face the consequences to defend the rights of the undocumented community.
"I stood with my sisters and brothers to be arrested today because the Asian-American and Pacific Islander community can no longer stand idly by while Congress and the Trump administration criminalize immigrants and people of color," Luisa Blue, who was one of those arrested and is a founding member of the Asian Pacific American Labor Alliance (APALA), told HuffPost.
The people arrested, who were reportedly blocking Ryan's office, were released the same day.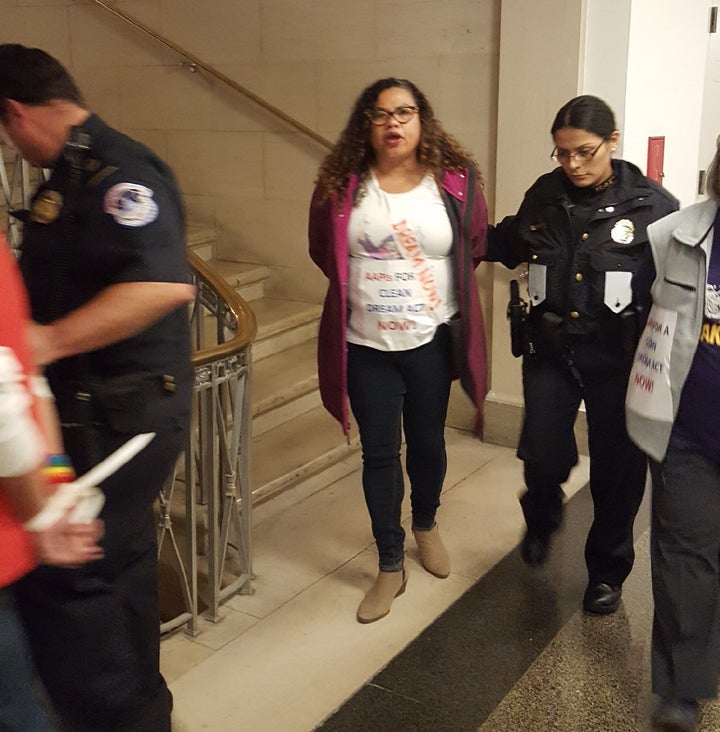 APALA is part of the coalition, the AAPI Immigrant Organizing Table, as are the National Korean American Service and Education Consortium and the HANA Center, among others. They were demanding a "clean" Dream Act, which would provide a pathway for Dreamers to obtain citizenship without adding measures that would harm other immigrants.
The push for the Dream Act, a longstanding wish of immigration reformers, has grown all the stronger since the Trump administration announced it would terminate the Deferred Action for Childhood Arrivals program back in September. DACA was shielding some 800,000 young undocumented immigrants from deportation. Some 21,000 of the 154,000 who were eligible to renew their DACA protections at least one more time were not able to do so by the Oct. 5 deadline.
Congress now has until March 2018 to find some other way to protect those young people from being deported.
While most Dreamers hail from Latin American countries, there were many Asian-Americans who were eligible for DACA as well. Some 16,000 undocumented Asian youth were shielded by the Obama-era program. And currently, there are about 1.7 million undocumented Asian immigrants in the U.S. The group represents the fastest growing demographic among undocumented immigrants.
Popular in the Community