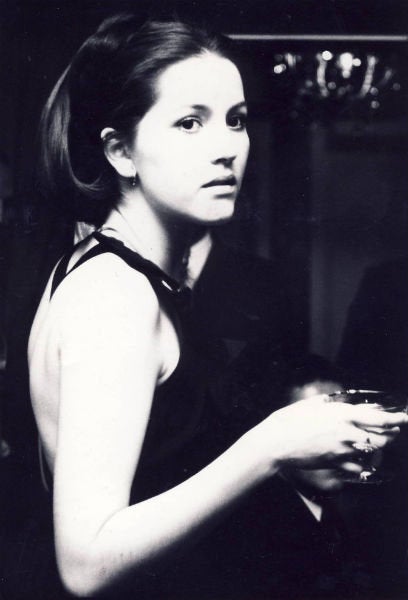 While some members of my family call me "L'Americaine" (i.e. "The American," not sure if they mean it as a compliment or not... ), and while I think in some ways I am American, at the core, I feel European. French Swiss to be exact.
Today in particular, I am feeling very European. Maybe it's because I just drove 6 hours listening to my favorite French music. During my drive, I let the music take me home, and I thought about my godmother Dominique, an incredibly important figure in my life, and my style inspiration. I thought about everything she has taught me about style. When I leave the house, I always ask myself: If I were to run into Dominique on the street, would she approve of how I look. Forget about running into ex-boyfriends... she sets the standard. Here are the top lessons I learned from her:
1.Perfect manners are the most elegant accessory any woman can have.
2.A great posture gives any woman class, elegance and a slimmer look.
3.Leaving things to the imagination is more elegant than putting it all out there. Think backless dresses rather than low-cut dresses.
4.There is no excuse for imperfect grooming. Ever.
5.Nails (hands): The most elegant nail length is short; the most elegant shape is a slightly square oval; the most elegant nail polish color for hands is clear; and there is nothing French about a "French manicure" (to be avoided at all costs, along with anything fake).
6.Feet: pedicures are a must year round, not just when toes come out in the summer; all colors work.
7.Groomed eyebrows make any face look more elegant; overly-groomed eyebrows will age you.
8.Don't save your jewelry for special occasions. Wear your diamonds, your pearls, your chunky necklaces to celebrate the fact that it is a random Tuesday.
9.You always look more elegant holding a champagne glass than either a wine glass, a beer mug or a shot glass.
10.You never look elegant smoking (no matter that Audrey Hepburn might disagree).
11.You never sound elegant swearing.
12.Drink water. Lots of it. Ideally, Contrex.
13.It's very hard to look elegant in cheap fabrics. It is much easier to look (and feel) elegant in fabrics such as linen or cashmere.
14.It's very hard to look elegant in any outfit if it doesn't fit; fit is everything; find (and be kind to) a seamstress you love.
15.Elegance is not about trendy outfits; it's about finding styles, shapes, fabrics and colors that work for you and sticking to those.
16.If you find the perfect pair of pants, buy it in multiples.
17.If you find the perfect pair of heels, but it double.
18.On the shoe note, don't walk around in heels that need TLC or shoes that need polishing. (The same grooming rule that applies to your person applies to your shoes apparently.)
19.A mysterious smile gives any woman elegance and sex appeal.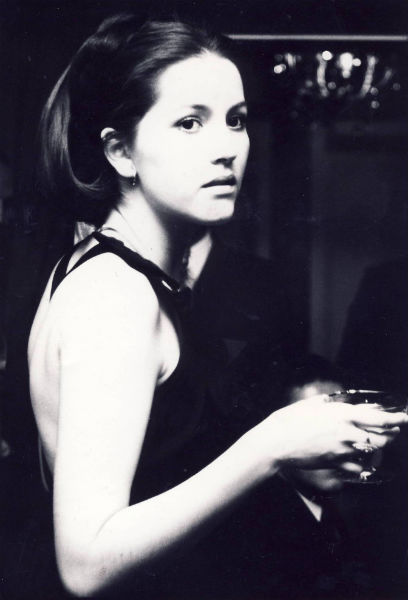 Dominique Pibouleau, circa late 1960's