TLC also announced its partnership with child-protection organization, Darkness to Light and RAINN (Rape, Abuse & Incest National Network), as part of a new campaign to raise awareness about child sexual abuse.
"TLC will work closely with both groups and with the Duggar family on a one-hour documentary that will include Jill and Jessa and other survivors and families that have been affected by abuse," the network said in the statement.
"Twelve years ago, as a young teenager I acted inexcusably for which I am extremely sorry and deeply regret. I hurt others, including my family and close friends. I confessed this to my parents who took several steps to help me address the situation. We spoke with the authorities where I confessed my wrongdoing and my parents arranged for me and those affected by my actions to receive counseling. I understood that if I continued down this wrong road that I would end up ruining my life. I sought forgiveness from those I had wronged and asked Christ to forgive me and come into my life. I would do anything to go back to those teen years and take different actions. In my life today, I am so very thankful for God's grace, mercy and redemption."
His parents Jim Bob and Michelle Duggar also released a statement at the time.
"Back 12 years ago our family went through one of the most difficult times of our lives. When Josh was a young teenager, he made some very bad mistakes and we were shocked," they wrote in a statement on Facebook. "That dark and difficult time caused us to seek God like never before. Even though we would never choose to go through something so terrible, each one of our family members drew closer to God. We pray that as people watch our lives they see that we are not a perfect family."
In Touch was the first to report that Jim Bob allegedly waited more than a year before he and some of the church elders took Josh to speak with an Arkansas State Trooper they knew personally, who gave the teen a "very stern talk." The names of both the suspect and the alleged victims were redacted in the report, however, it listed Jim Bob and Michelle Duggar as their parents.
According to In Touch, "a bizarre turn of events prevented police and prosecutors from finishing their investigation and possibly prosecuting" Josh Duggar.
Josh, 27, is now married with three children and a fourth due in July. In May, he announced his resignation as executive director of Tony Perkins' conservative and anti-gay group, Family Research Council Action.
"19 Kids and Counting" premiered on TLC in September 2008 and followed the lives of devout Independent Baptists Jim Bob and Michelle Duggar and their 19 children.
Last year, thousands signed a Change.org petition calling for the cancellation of the show claiming that the family was using their fame to "promote discrimination, hate, and fear-mongering against gays and transgendered people." The petition was started after Michelle Duggar taped a robocall urging Fayetteville, Arkansas residents to oppose a law that would allow transgender individuals to use the proper bathroom.
The show was in its tenth season at the time of cancellation.
Before You Go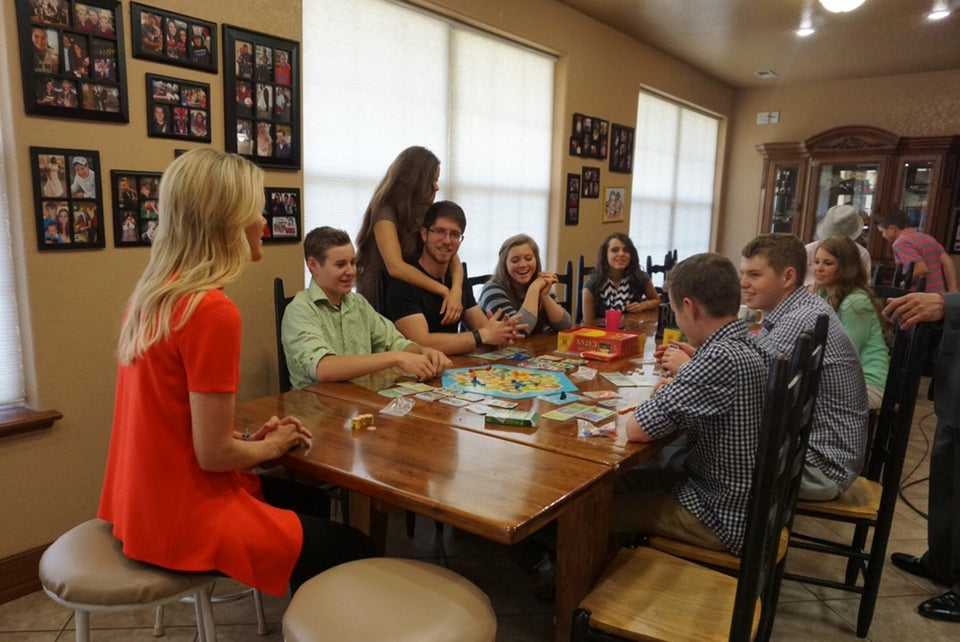 Photos Of The Duggar Family
Popular in the Community