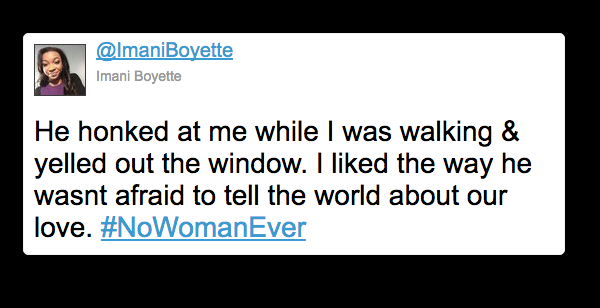 No woman ever enjoys being harassed -- and a recent hashtag is highlighting that with some pitch-perfect sarcasm.
"'He blocked me from walking to the register when I was ignoring him in CVS and we been together since that day!' - NO WOMAN EVER," CJ tweeted.
After her first tweet, CJ began sharing more satirical reactions to men's creepy advances and adding #NoWomanEver.
The hashtag quickly gained traction and was trending on Twitter on Saturday.
Women tweeted sarcastic, fictional responses to the harassment they've received from men. The types of harassment ranged from catcalling to creepy advances from men and even unsolicited dick pics. Some of the tweets are funny, while others touch on threatening and even violent behavior from men.
While the onslaught of harassment women face is no laughing matter, CJ told BuzzFeed that she wanted to bring a little levity to such a serious conversation. "I was honestly trying to lighten things up a little bit," she said. "I thought the snark and sarcasm behind it would change the energy behind the timeline."
Scroll below to read 19 tweets from women and men that highlight just how terrifying and ridiculous harassment can be.
Unfortunately, many men on Twitter didn't understand the meaning behind the hashtag. CJ told BuzzFeed that a lot of guys "were being woefully obtuse about street harassment" on her Twitter timeline. "It just really made me feel like we've had this conversation so many times, they should know to either leave people alone or not engage in the conversation," she added.
Related
Before You Go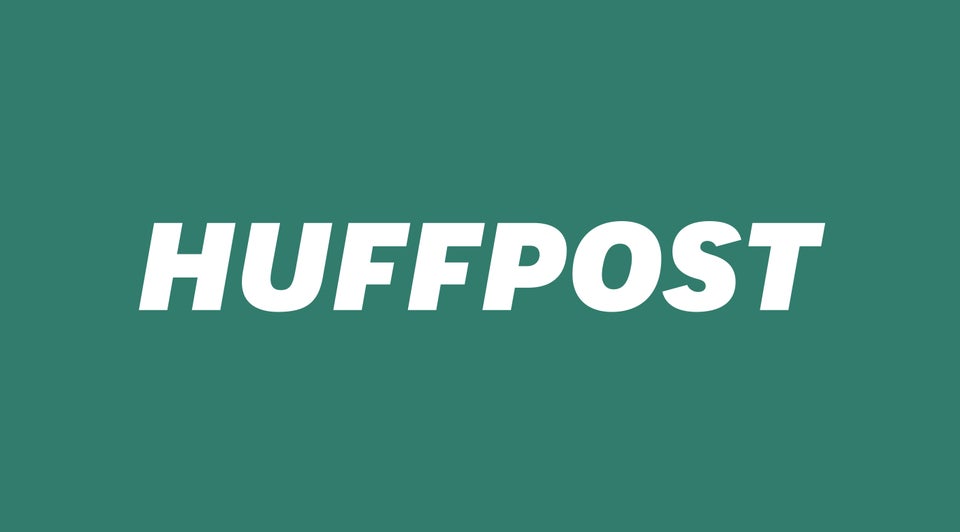 #FirstTimeIWasCatcalled Twitter Stories
Popular in the Community