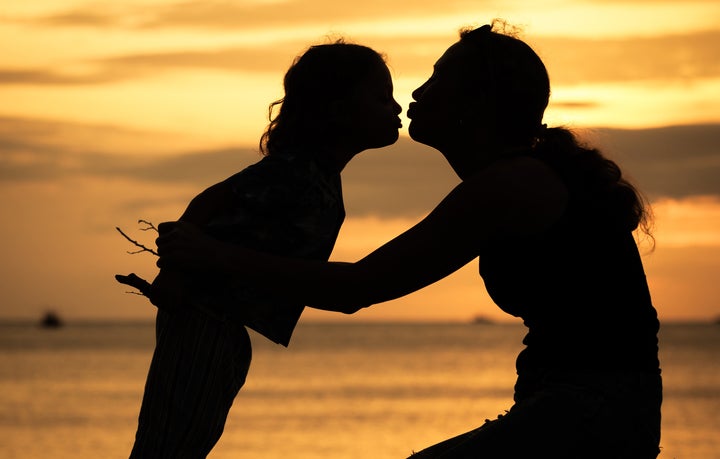 You are still inside your mom's belly right now but that doesn't mean that we aren't all busy preparing for your arrival next month. If you are born on time, you will be here in exactly 41 days.
Your mommy and daddy have a lot of practical things to worry about, but because I'm your auntie, I get to sit at my desk and daydream about the kind of woman you will become.
Here are some things I hope I can teach you about being a woman in this world:
1. Brush your teeth twice a day. Universal, but let's start there.
2. Don't be too hard on yourself. You are being born into a strong family. You will most likely be very competitive by nature. It has taken me 30 years to learn to be less critical of myself and it's something I have to practice every day. But I'm here to tell you: it's OK to make mistakes. You don't have to be perfect at everything and your flaws make you human. (But hopefully you will be really great at basketball, volleyball, swimming, dancing, surfing and downhill ski racing -- or anything you want to be great at.)
3. Don't let people tell you that you're bossy -- or that you talk too loud when you get excited. These are all signs that you're a powerful lady!
4. Happiness is not a constant state of being -- it's a collection of moments. We aren't meant to be happy all the time, and our happiness is stronger, more beautiful and more precious because of it. I cherish my moments of happiness, like the time your father and I hiked to see the sun rise over Masada in Israel or when he told me about you for the very first time, by handing me a picture of a sonogram in my car outside the dry cleaners. I started to cry with joy!
5. Instead, focus on finding fulfillment. Try a lot of things and notice the ones that make you feel really giddy inside. This could be reading or writing or helping other people. Or maybe you will be really fulfilled by building self-driving cars and then you can spend that extra time reading and writing instead of driving. Fulfillment comes in many forms and the pursuit of it will help ground you to this big, wonderful planet.
6. Love your body. I won't lie, this one isn't always easy. But the sooner you can learn that bodies are always changing and that there are so many beautiful things about yours, the better off you'll be. Plus, breasts are super fun, whether they're big, small or in between.
8. Play sports. Everyone in the family will tell you that I didn't take to sports immediately. I ran away from the ball on the soccer field and quietly ditched swim practice for a playground swing set and a can of orange soda. But when I was 10, I learned to play basketball and a few years later I started playing volleyball, too. Playing sports made me more connected to my body and being on a team is one of the best feelings in the world.
9. Show kindness. Compassion is an underrated quality. Be remembered as the woman who cared.
10. Keep a journal. Hopefully your dad has learned by now that he shouldn't go through your journal -- but just in case, I recommend finding a great hiding place for it and telling absolutely no one where it is. Including me. Writing can help you think about the things happening in your life, and looking back at a journal is a great way to notice how much we all change year to year.
11. Travel -- alone if you can. Once you're old enough to have your own adventures, come talk to me. The first time I flew on a plane alone, at 9, I listened to Tom Petty's "Free Fallin'" on my Walkman during takeoff and I've never felt cooler. When I was 22, I traveled alone to Bosnia where I knew no one. It was one of the best decisions I've ever made.
12. Be a good sport. Shake your opponent's hands after winning or losing, even if it's just a game of bocce ball on the beach.
13. Eliminate the word "should" from your vocabulary. Do something because you believe in it or because you want to -- not because it's what everyone else is doing. Don't let guilt be a driving force in your life.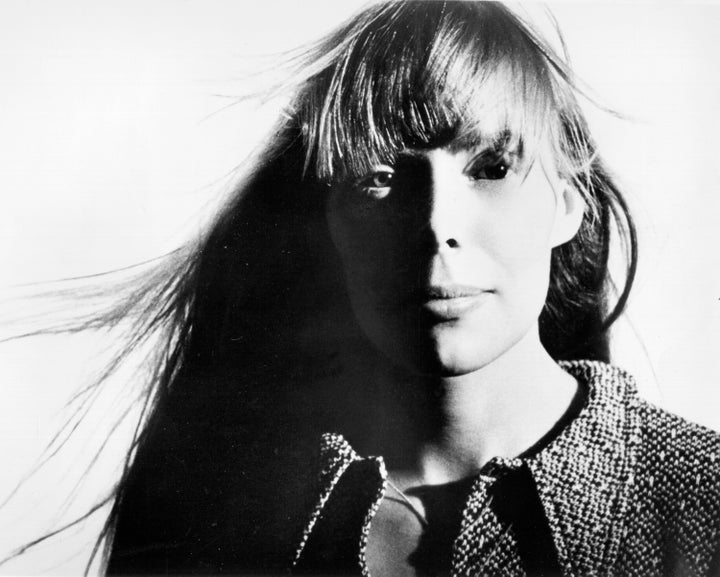 14. Listen to beautiful female singers like Joni Mitchell, Etta James and Carole King. Their songs always help soothe a broken heart.
15. Sex and love can be very separate things. Hopefully they will overlap most of the time, but don't mistake them for one another. Choose to be with someone who treats you well. If he or she doesn't: leave. Right away.
16. Read books about strong women. Take notes. Check out Matilda, To Kill A Mockingbird, Little Women, Wuthering Heights, Pride and Prejudice, The Bell Jar, To The Lighthouse, The Hunger Games and poems by Emily Dickinson.
17. Reject the idea that someone can "make you" feel a certain way. You cannot control other people but you can control your response to them.
18. Being vulnerable is not a weakness. It is our greatest strength. Vulnerability takes courage but it will lead to deeper and more meaningful connections to people around you. Tears are OK, and don't let anyone tell your otherwise. 
19. Dating happens. Your dad doesn't really mean it when he says that anyone who dates you has to date him first. I promise you will grow up a normal kid! Most importantly: you will love and be loved. 
I can't wait to meet you.
PHOTO GALLERY
18 Books Every Young Woman Should Read
Calling all HuffPost superfans!
Sign up for membership to become a founding member and help shape HuffPost's next chapter