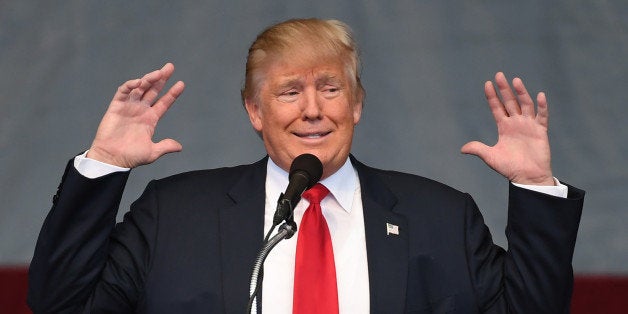 1. "Trump is unattractive, both inside and out, but mostly out."
2. "She has no experience! Zero!"
3. "She can't even hold a man -- this is her, what, fourth, fifth marriage? I can't keep track-- how can we expect her to hold office?"
4. "She wouldn't last one episode on my show. Believe me."
5. "I'm hearing that her marriage is on the rocks. Something about an affair with a Mexican gardener. I don't know, but that's what I'm hearing."
6. "She's disgusting, just a bad, ugly person."
7. "No presidential candidates in modern history have refused to show their tax returns. It hasn't been done! It's unbelievable, really."
8. "The only card Trump has is the woman's card."
9. "She's a phony. I mean, look at her wig!"
10. "She's too loud, very, very loud. She really needs to start acting like a lady."
11. "Folks, that's not even her name! Her real name is Drumpf. That's what it says on her birth certificate, which we'll see if she ever produces it."
12. "What has she done? She's daddy's little girl with her arms out looking for $14 million handouts. It's true."
13. "Trump wouldn't be allowed into any of my pageants, I can tell you that."
14. "Mrs. Trump should take Rosie's old job at 'The View.' No one would notice the difference."
15. "Mrs. Trump, let me give you some advice: A little concealer under the eyes will go a long way."
16. "How does she expect to a build a wall that big? No woman in human history has built something that big. That's a fact."
17. "Trump has flirted with me. I don't blame her, but it's not right. She's a married woman, but I guess that hasn't stopped her before."
18. "I have a lot of respect for women, and when I become president, I'll give Mrs. Trump a job, as my secretary."
19. "She has beautiful, delicate hands, just wonderful, gorgeous hands. I'll give her that."
Pablo Andreu is the creator of the upcoming webseries STRAY. Subscribe here.
Calling all HuffPost superfans!
Sign up for membership to become a founding member and help shape HuffPost's next chapter