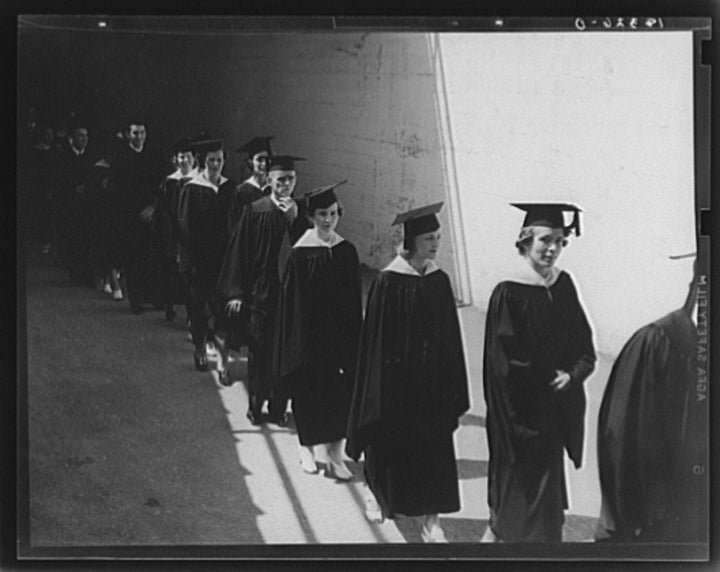 The National Archives released for the first time yesterday individual records from the 1940 Census – unleashing an online treasure trove of 3.8 million pages eagerly awaited by genealogists and researchers.
The country has changed substantially in 72 years: Its population has ballooned to nearly 309 million from 132 million. Alaska and Hawaii were not yet states. California's entire population, 6.9 million, was less than Los Angeles County's today.
California's population in 2010, more than 37 million, was the nation's largest. In 1940, it was the nation's fifth-largest, trailing New York, Pennsylvania, Illinois and Ohio. But California led the nation in other ways, including educational attainment.
While just 24.5 percent of Americans had earned at least a high school diploma in 1940, more than 37 percent of Californians had – the highest rate in the country. It also had the highest rate of college graduates among states, 6.8 percent, and was bested only by Washington, D.C.'s 11.1 percent.
In 2010, 80.7 percent of Californians were high school graduates and 30.1 percent held at least a bachelor's degree. While higher than in 1940, those rates are no longer the nation's highest: 85.6 percent of Americans now have at least high school diplomas, and 28.2 percent are college graduates. Wyoming has the nation's highest rate of high school graduates, 92.3 percent, and Massachusetts has the highest rate of college graduates, 39 percent.
What else has changed in California since 1940? Here are more facts about the Golden State, then and now, as reported by the U.S. Census Bureau:
Only six California cities in 1940 had populations of 100,000 or more: Long Beach, Los Angeles, Oakland, Sacramento, San Diego and San Francisco. In 2010, 67 cities had populations greater than 100,000.
Nearly 87 percent of Californians were American-born in 1940. In 2010, 71.6 percent were born in the United States, including 53.8 percent in California.
The 1940 Census recorded Californians in three primary categories for race: white (95.5 percent), Negro (1.8 percent) and other races (2.7 percent). Unlike in the 1930 Census, people of Mexican birth or ancestry who were not Indian or other nonwhite races were identified as white in 1940.
In 2010, the census asked more detailed questions about race and origin, with 57.6 percent of Californians identifying as white, 6.2 percent as black or African American, 1 percent as American Indian and Alaska native, 13 percent as Asian, 0.4 percent as native Hawaiian and other Pacific islander, 17 percent as other, and 4.9 percent as two or more races. Among all races, 37.6 percent identified as Hispanic or Latino.
Joanna Lin is an investigative reporter focusing on K-12 education for California Watch and the Center for Investigative Reporting. To read more California Watch stories, click here.
Related
Popular in the Community