Acorn TV, best known as an importer of overseas programming, has banged out a solid hit with a new original production, the period spy drama Close to the Enemy.
Revolving around a James Bond-ian character named Callum Ferguson (Jim Sturgess), Close to the Enemy captures the cautiously optimistic chaos of 1946 Britain.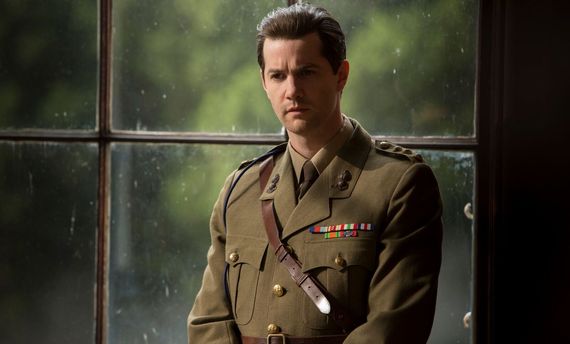 Callum (above) works for British intelligence, and he's tasked with convincing reluctant German engineer Dieter Koehler (August Diehl) into coming over to the British side to continue developing the all-important jet engine.
Needless to say, all sorts of brilliant German minds were free agents around this time. Because staying in Germany meant marking time under an occupation, many were looking toward Britain, America and Russia as alternative teams with which to sign up.
Some of the gravitation was ideological, but more often it was practical. Which country can offer the best resources, maximum professional freedom and the most comfortable personal environment?
That last element could involve a couple of wild cards, including the fact that the winning Allies were still sorting out exactly who did what inside Nazi Germany.
By that, we don't mean who specialized in fixed-wing aircraft. We mean who might have been complicit in some of the unspeakable excesses perpetrated by the Adolf Hitler regime, like death camps.
Close to the Enemy , which was written and directed by Stephen Poliakoff, pokes into the moral ambivalence that many official Brits (and no doubt Americans and Russians as well) felt about that subject.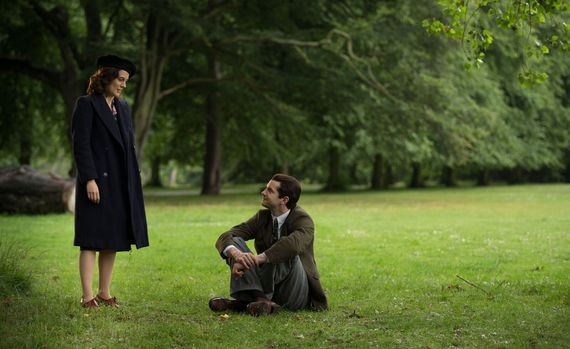 Kathy Griffiths (Phoebe Fox) (above) works for the understaffed and consistently disrespected war crimes unit of the British government.
She argues that those who abetted or committed atrocities should not be given a free pass simply because they had technical skills or could provide information.
British government officials, including Callum's bosses, argue that the future security of their nation depends on tapping expertise wherever it is found. Since the Nuremburg trials are under way, they feel that the Nazi masterminds are already being called to account.
That's the larger umbrella of Close to the Enemy, and over seven episodes it deftly develops a dozen smaller dramas underneath.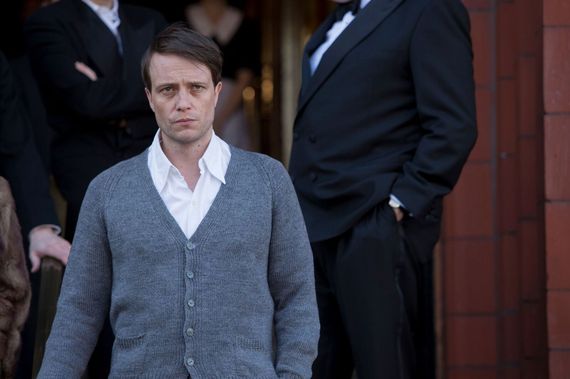 That includes Cal's relationship with Dieter (above), who was forcibly extricated from Germany in the middle of the night with his preteen daughter Lotte (Lucy Ward), apparently his family's only other survivor.
Dieter has an elusive side, but he's also realistic and practical. He knows the situation, he weighs his options. While Cal exudes confidence, assuring everyone that he knows all the angles and has every situation covered, we suspect Dieter may have more of a plan than he lets on.
Lotte, by the way, is not simply an appendage. Played beautifully by Ward, she's an intriguing mix of a normal kid who wants friends and chocolate and a mysterious, perhaps precocious child who has quietly absorbed many of the awful things she has seen over the last couple of years.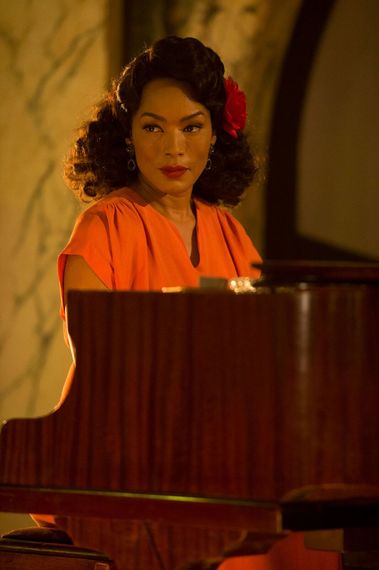 Adult characters cover a range from shadowy spy-world figures to jazz pianist Eva (Angela Bassett) (above), who leads the band in the hotel where Dieter has been stashed.
A jazz band may sound incidental, and at times it mostly provides outsiders, characters who know there's cloak-and-dagger stuff afoot and have the freedom to make wisecracks about it.
But the band also serves as a touchstone for hotel residents, providing small rich details. Dieter muses how Germans were not allowed to listen to this sort of "decadent" music. An imperial arrival who is also assigned to Cal, Frau Bellinghausen (Lindsay Duncan), orders a halt to the music, "if you can call that music."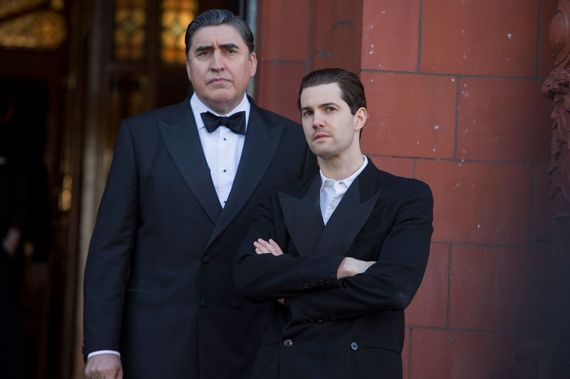 Cal has a brother, Victor (Freddie Highmore), who is very bright despite cognitive disorders. He is unfiltered, which leads to interesting conversations, and he ends up working for Harold Lindsay-Jones (Alfred Molina) (above), a retired high-level intelligence officer who is trying to uncover what he suspects was some serious pre-war malfeasance inside Britain itself.
Close to the Enemy also has several strong women characters. That includes Rachel Lombard (Charlotte Riley), an American who is married to Cal's best friend Alex (Sebastian Armesto), but may feel more attracted to Cal than her distracted husband.
Not everything in Close to the Enemy works perfectly. A couple of characters remain unexplained for too long. Some of the soapier dramas aren't as interesting as the intelligence intrigue.
But who can dislike a running subplot about the quest for toffee apples in a country under strict sugar rationing?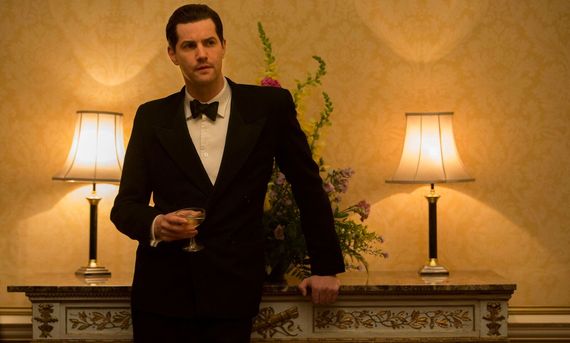 Sturgess plays Cal with consummate cool, the unflappable man calmly juggling personal and professional crises. He helps create a light breeze that riffles through a serious story, and Close to the Enemy quickly becomes a pleasure to watch from any angle.
Popular in the Community